Fluid Painting Art Workshop for Mindful Relaxation: Discover the Secrets of Water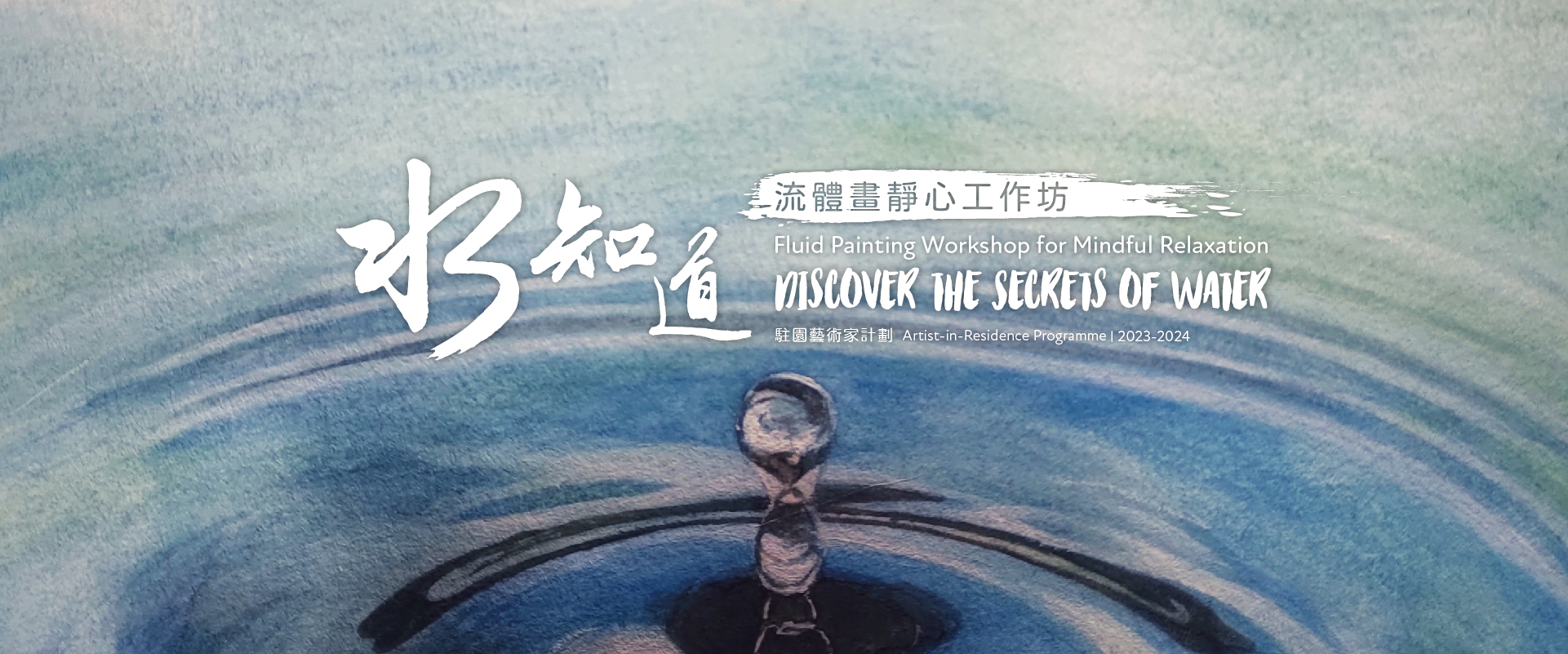 "ONENESS: Painting Exhibition" by ArBlackChris, the resident artist at Kadoorie Farm and Botanic Garden, will be held from June to September this year. The exhibition showcases ArBlackChris's creations, which revolve around the themes of nature and wildlife, reminding viewers of the concept that humans and nature are interconnected.
During ArBlackChris's residency, the garden will also host the "Discover the Secrets of Water" fluid painting art workshop, in line with the exhibition's theme. Starting with the "source" of water, participants will be encouraged to imagine what water represents to them as they observe the flow of paint. They will be prompted to consider how we, as humans, receive nourishment from water and how we can learn from its nature to respond to various aspects of our daily lives. In addition, the workshop will encourage participants to reflect on the value of water resources and the importance of responsible management of them.
The rhythmic sound of water flowing also contributes to a sense of relaxation and healing. To enhance this experience, the workshop will incorporate sound meditation, utilising the natural soundscapes recorded by AK IN KK, local sound recordist, and impromptu healing instrument performances by the artist. Through this workshop, you are invited to immerse yourself in nature, observe the flow of water, and enjoy a moment of peace and enlightenment. Join us in this artful meditation to rediscover your inner self and connect with nature.
Content
-Kadoorie Farm Water Recycling Story
-Meditative fluid painting
-Sound meditation experience (rain stick, wave drum and shaman drum)
Date
Session 1: 17 June 2023 (Saturday)
Session 2: 18 June 2023 (Sunday)
Session 3: 2 July 2023 (Sunday)
Time
10:30am - 1pm
Venue
Kadoorie Farm and Botanic Garden
Language
Cantonese
Target Audience
Adults from all walks of life
Capacity
20 people
Fee
HK$680 per person (including activity fee, fluid painting materials and admission fee to the park)
Fees will not be refunded if the programme is cancelled, except in the case of cancellation due to adverse weather signals.
Instructor
ArBlackChris
ArBlackChris's art pieces revolve around animals, plants and nature; in recent years and he has been experimenting with Zen-inspired works. He uses realistic brushstrokes to convey a harmonious, calm and healing impression to the viewers. Through this exhibition, ArBlackChris aims to promote the significance of the preservation of the local countryside, as well as the beautiful connection between indigenous wildlife and ourselves. Through his own hands, he hopes to send the selfless love and healing power from nature.
IG @arblackchris_animaltotem
Application
Please submit your online application at least one week before the workshop.
Applications are accepted on a first-come, first-served basis.

Enquires
Ms Winky Ng at 2483 7112 or email winky.ng@kfbg.org
Ms Alice Lam at 2483 7276 or email alice.lam@kfbg.org