One-day Pastel Nature Sketching Workshop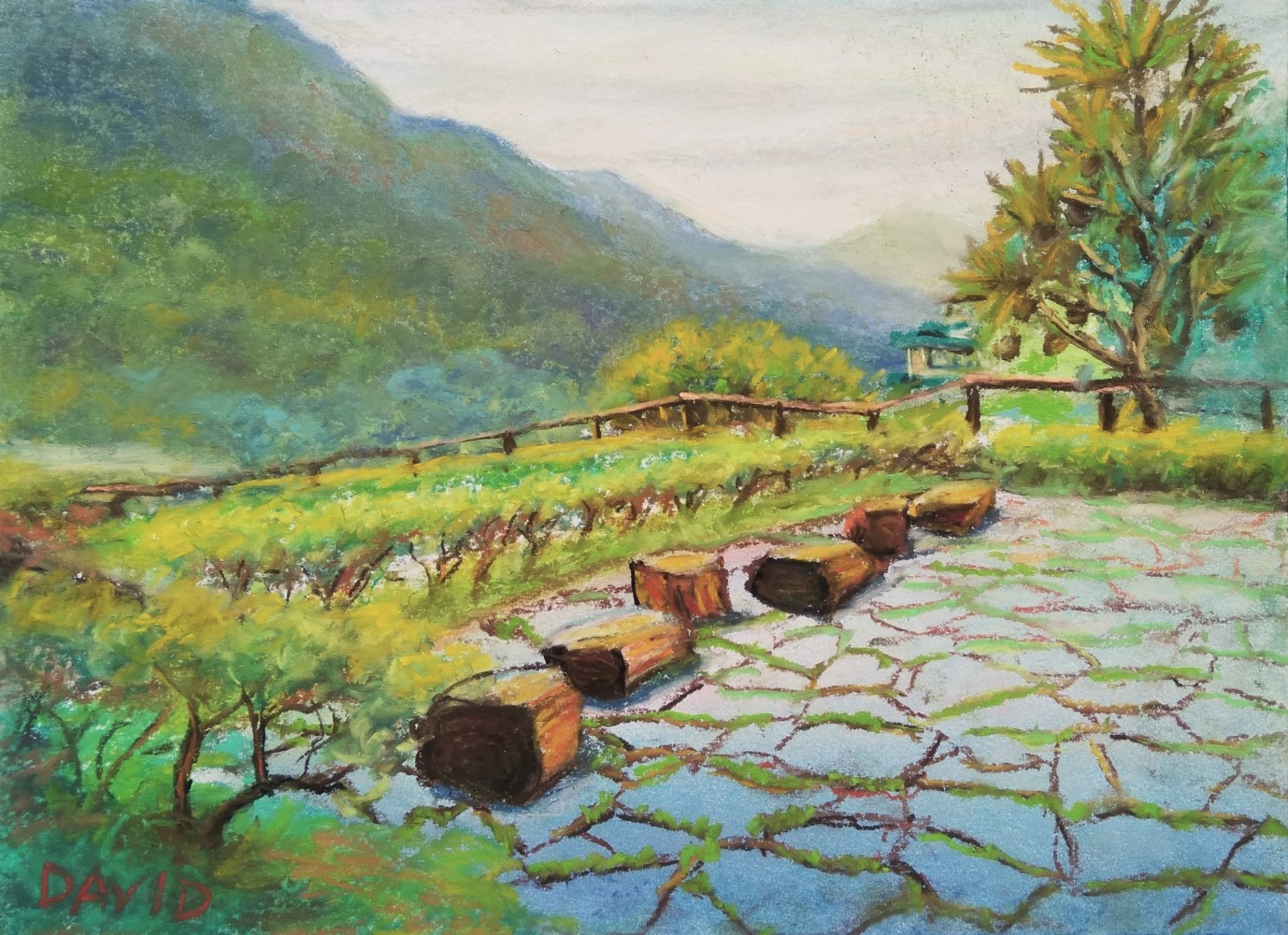 Soft pastel provides a rich selection of colours. It creates unique dreamy and foggy effects which gives a harmonious feeling; and it is easy to carry, thus suitable for outdoor sketching. Pastel paintings are usually drawn with fingers, allowing painters to express their personal feelings freely by connecting to the colours and paper. Painters can communicate and interact deeply with the scenery and the painting by practising pastels.
This 1-day workshop allows participants to learn basic pastel sketching skills, then complete at least two paintings with the natural landscape of the garden as themes, under the guidance of the artist. Beginners and those with drawing experience are welcome.
Content
- Led by the artist, visit KFBG's attractions at the Lower Area from an aesthetic point of view
- Practise pastel sketching at the Lower Area of KFBG
* KFBG will provide the necessary tools and materials such as pastel and drawing boards, but participants must return them after completing the workshop.
** 1-hour lunch break is included, but lunch is not provided.
*** All participants have personal working zones to maintain social distance.
Target
Age 18 or above (art background is not a necessity)
No. of participant
12 (Participants must use the wireless audio system and stay in a group of maximum 4 people during the event to maintain social distance)
Date and Time
7 December 2021 (Tuesday) or
12 December 2021 (Sunday)
10:00 – 16:00
Venue
Kadoorie Farm and Botanic Garden
Artist
David is enthusiastic about painting and nature conservation. He often carries his easel to the countryside, fish ponds, wetlands and other landscapes for outdoor sketching. He joined KFBG as nature education volunteer in 2019 and has been serving as tutor for several local nature conservation organisations. His hopes are to help people communicate with nature through gorgeous colours and rhythmic brushstrokes, and to rediscover themselves and nature's beauty through painting.
Fee
$450 / head, which covers all art materials (will be returned after the workshop), staffing and the finished art pieces to take home.
* Refund Policy: Upon confirmation of application and payment, changes and refund will not be considered unless it is cancelled due to inclement weather condition or COVID-19 pandemic.
Language
Cantonese
Application
Please click here for the online registration and payment on or before 5th December 2021.
Enquiry
Contact Mr. KC Cheng at 24837197 or kccheng@kfbg.org