Visit and Explore - Self-guide Activities and Suggested Itineraries
Art House
Walk-in Art Activities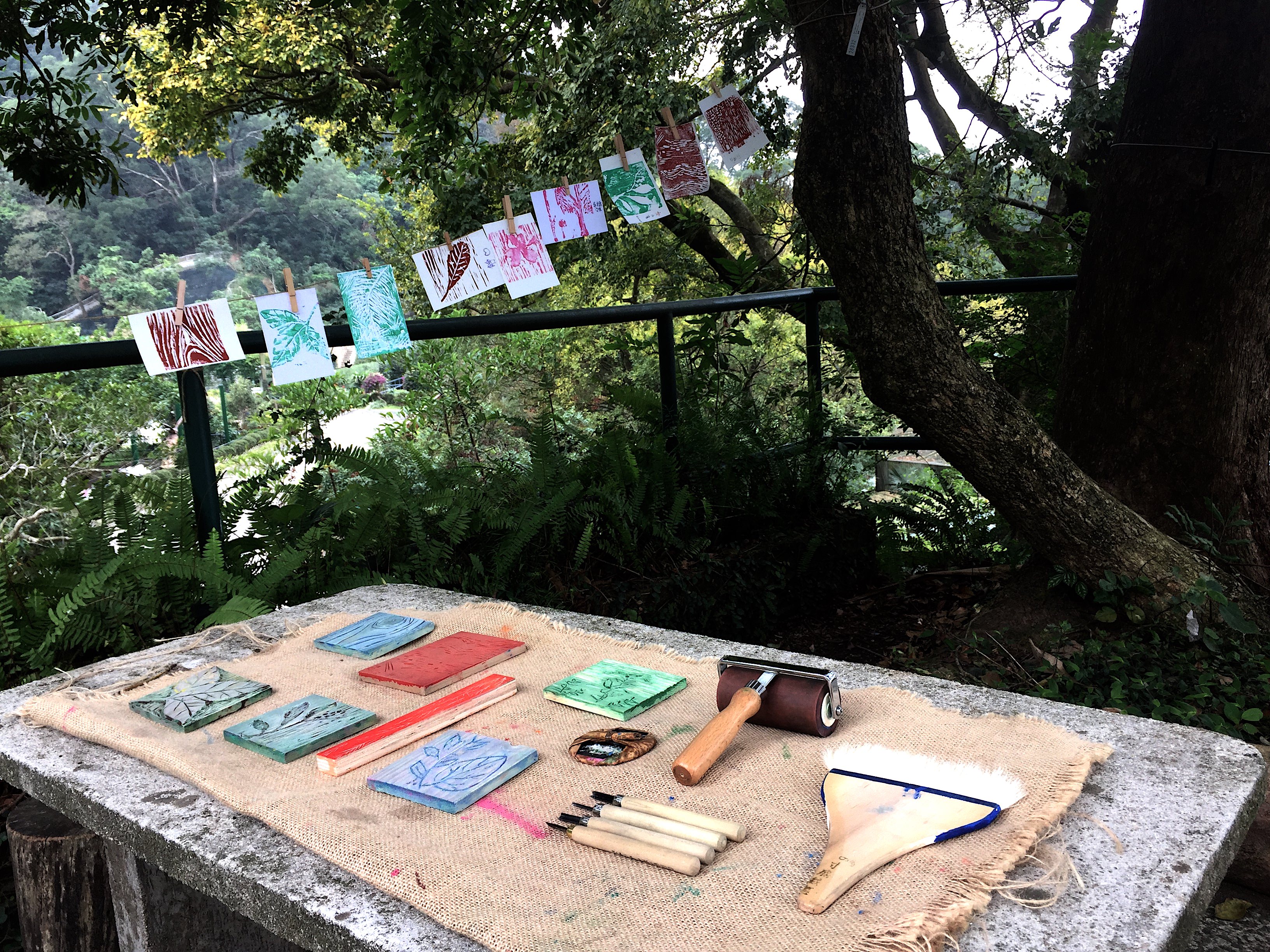 Every day at our Art House, a series of nature-related art and handicraft activities can be enjoyed by our visitors. Please feel free to walk around the gardens and forest and make your own art from what you see (please do not harm any living nature).
We would love to display your art on the walls of the Art House for others to enjoy, so post it up if you like, it doesn't matter how 'good' or 'bad' the art is, just make things from your heart and let nature speak through you; or you can take your art home with you.
Activities include either one or both of the following activities:
Woodblock Printing
Natural Tree Ring Printing

NOTE: The Art House opens every day (except KFBG Closing Days) from 0930 to 1630 (lunch hour: 12:30-14:00). For group visitors of 20 people or above, please fill in the online application form first, and make reservation with specific date, time and no.of attendees of your visit at least a month in advance by email to carmenlau@kfbg.org
---
Online Nature Experience
Art & Crafts
Choose a video to follow-along to an activity or connect with nature through a fun DIY project anytime from home. Please click here to visit.
Pastel Nature Sketching
Our Nature Education Volunteer, David Chui, introduces the basic skills of pastel sketching and guides you to enjoy nature sketching from anywhere. Please click here to visit.