In Search of the Hainan Gibbon: The First Population Census
20 November 2021 |
China Eco Tales
The Hainan Gibbon – the world's rarest primate – is the focus of KFBG's Conservation China Department's very first and also longest-running conservation project. Here we have found some archival photos to take you on a trip down memory lane and share some lesser-known aspects of saving these singing and swing apes.
***
In 2001, KFBG wrapped up three years of rapid biodiversity assessments in South China and called an internal meeting to single out the animals in the greatest trouble. There was no sign of the South China Tiger for years, so the most endangered species was undoubtedly the Hainan Gibbon. Dr Bosco Chan was nominated as the project leader – even though he never laid eyes on a wild gibbon – and joined the International Primatological Society Congress in Beijing in 2002 to swot up on gibbon knowledge and meet experts in the field.
A golden opportunity arose when KFBG was invited by the local authorities in April 2003 to save the Hainan Gibbon. We convened the first workshop to gather all stakeholders to discuss research and conservation for the Hainan Gibbon. Then we organised the first population census of the Hainan Gibbon and invited Dr Thomas Geissmann, a renowned gibbon expert, to lead the team. In the 16-day expedition, we confirmed that there were merely 13 Hainan Gibbons living in two families – you can imagine that the pressure is on to turn the tide for this species that was on the verge of disappearing forever.
What's for sure is that after collective efforts over almost two decades, we finally feel a sense of relief now that the population of the Hainan Gibbon has increased to 35 individuals living in five families.
Here are selected photos of the first population census of the Hainan Gibbon in 2003.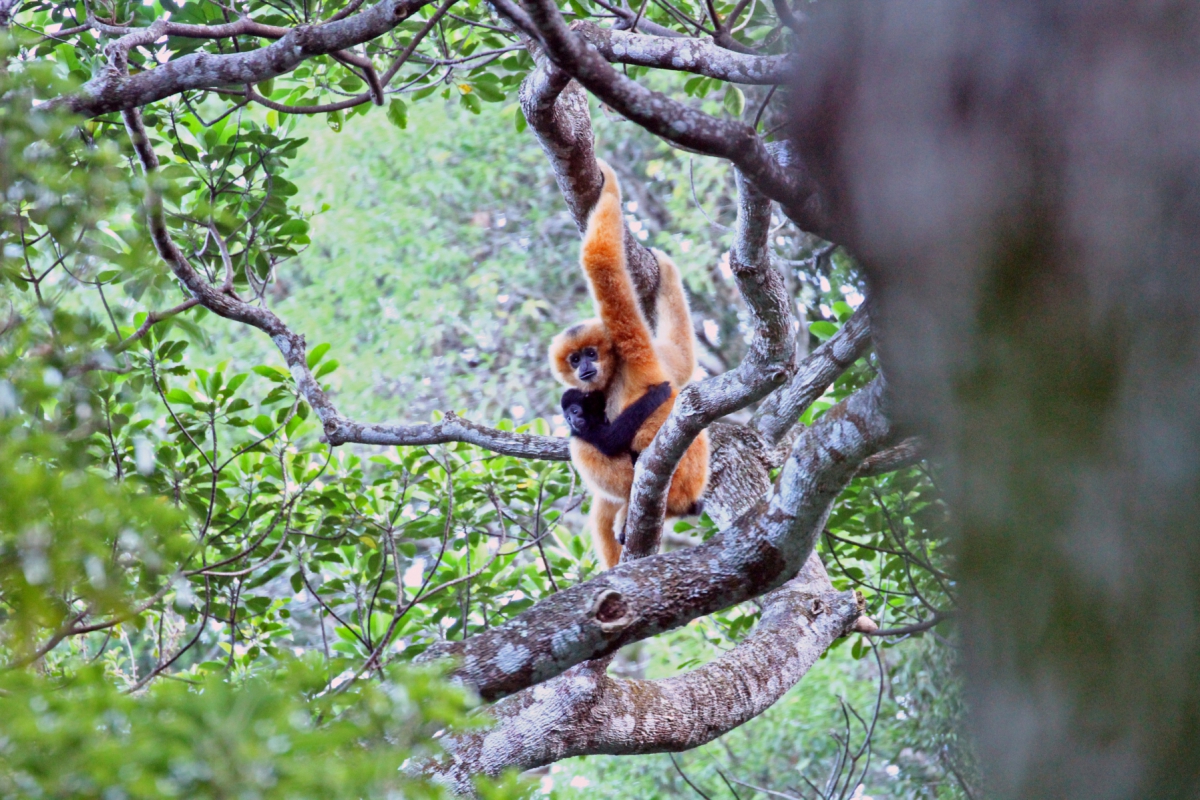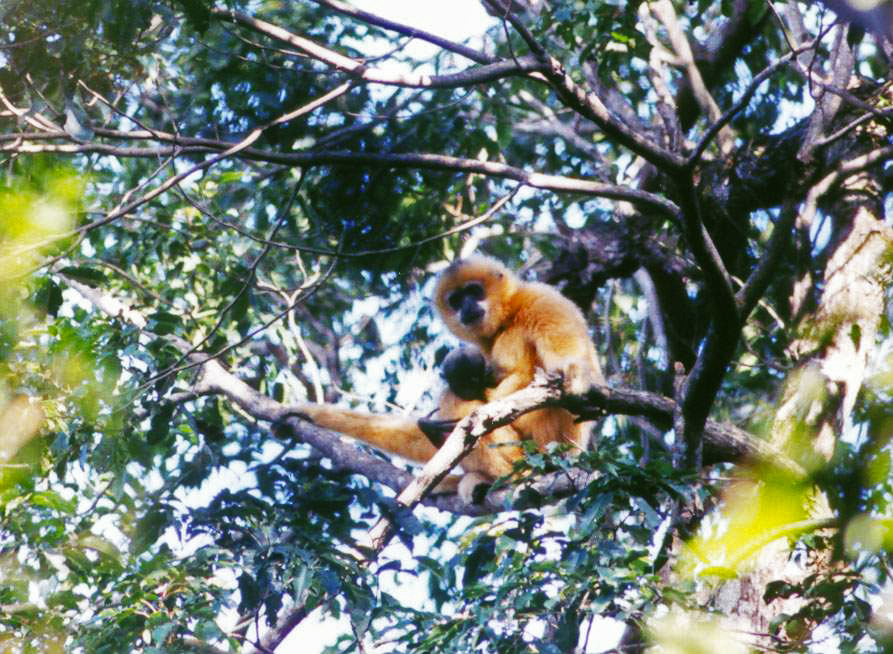 Mother and child of Hainan Gibbon. Prior to our 2003 survey, such photographs are few and far between.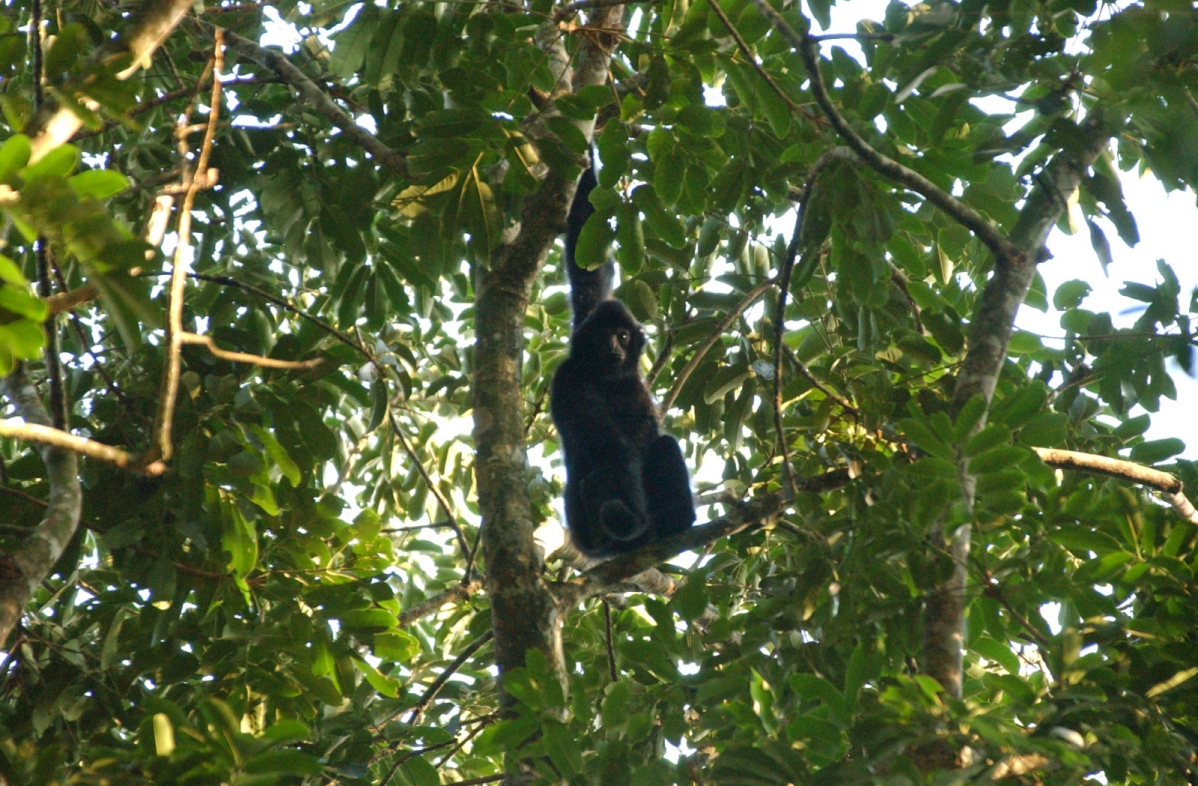 Male Hainan Gibbon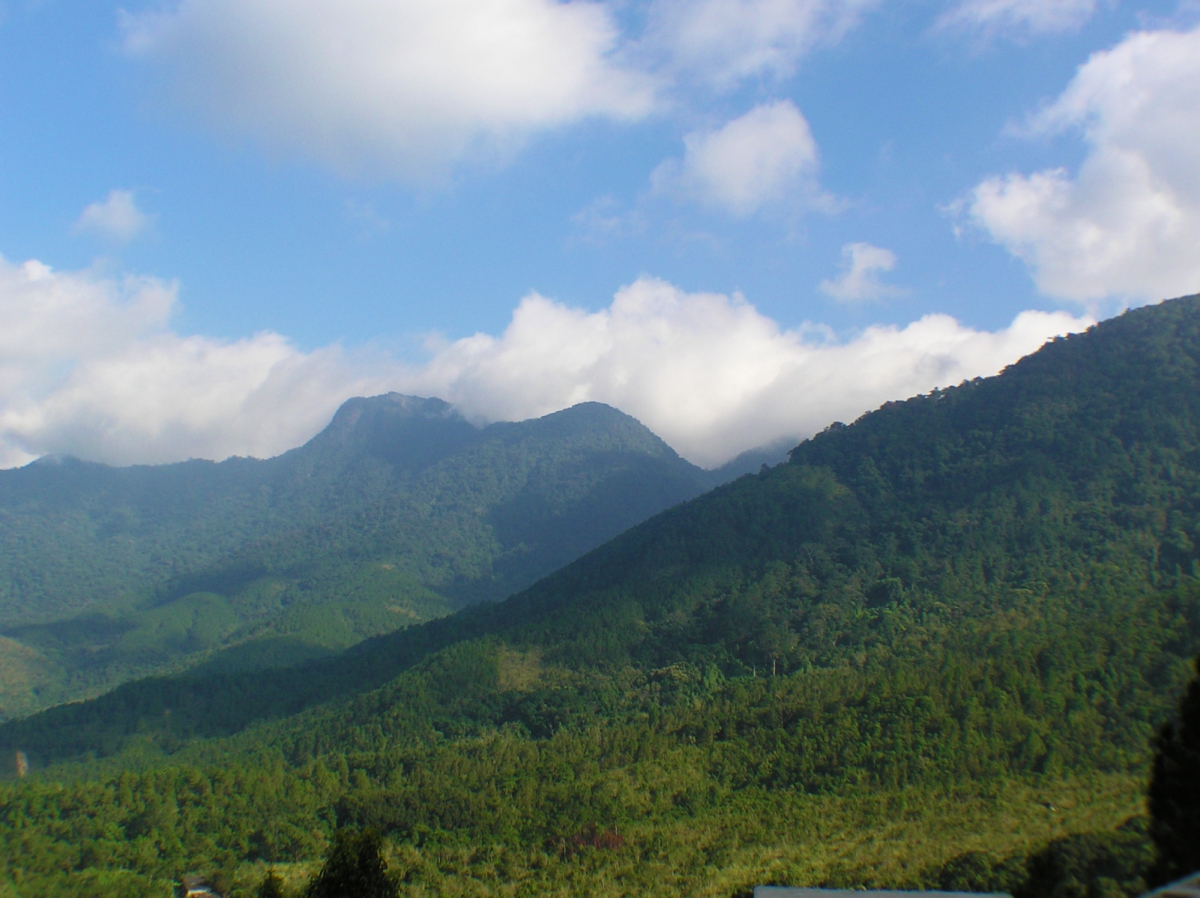 Mt Futouling in Hainan Bawangling National Nature Reserve is the last refuge of the Hainan Gibbon
The dense forests like this are what the Hainan Gibbon need to survive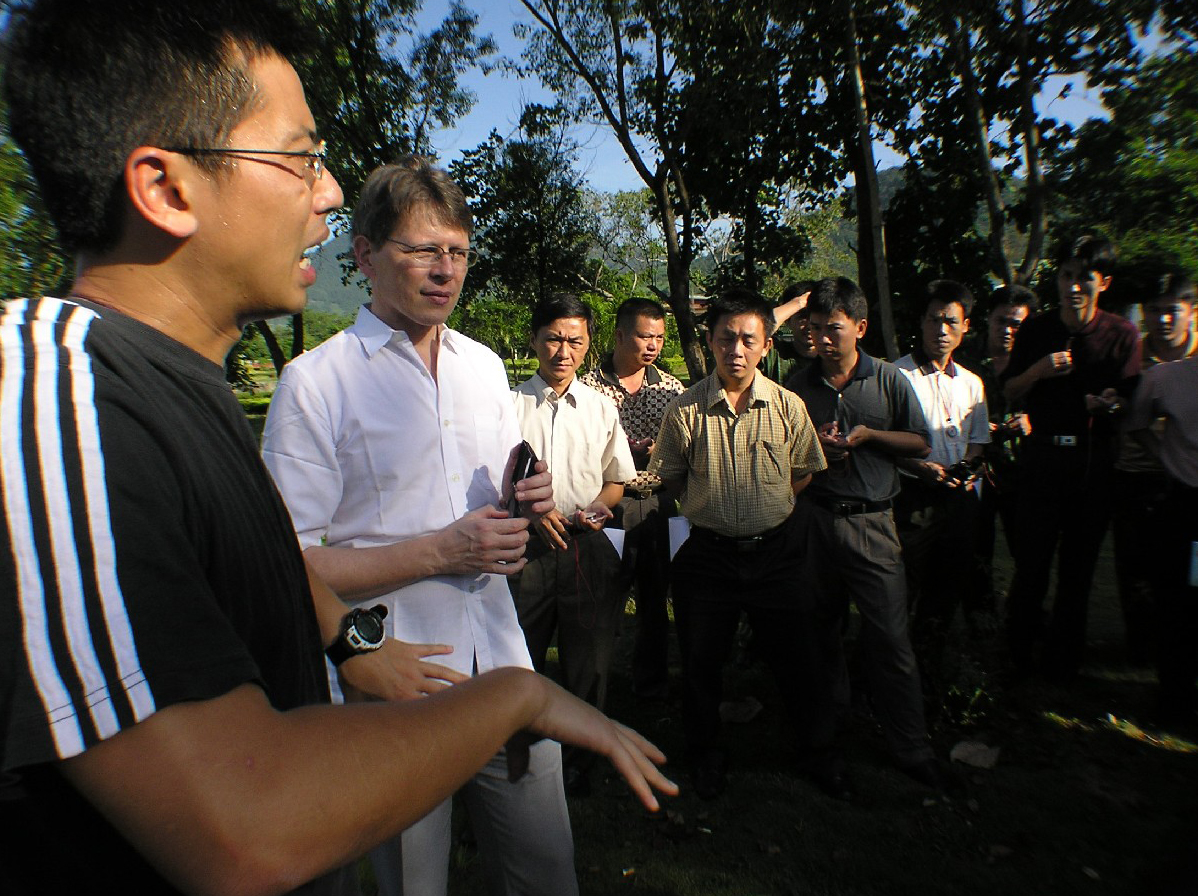 The gibbon survey team, made up of more than 40 members, are led by Dr Bosco Chan of KFBG (far left) and renowned gibbon expert Dr Thomas Geissmann from Switzerland (second from left).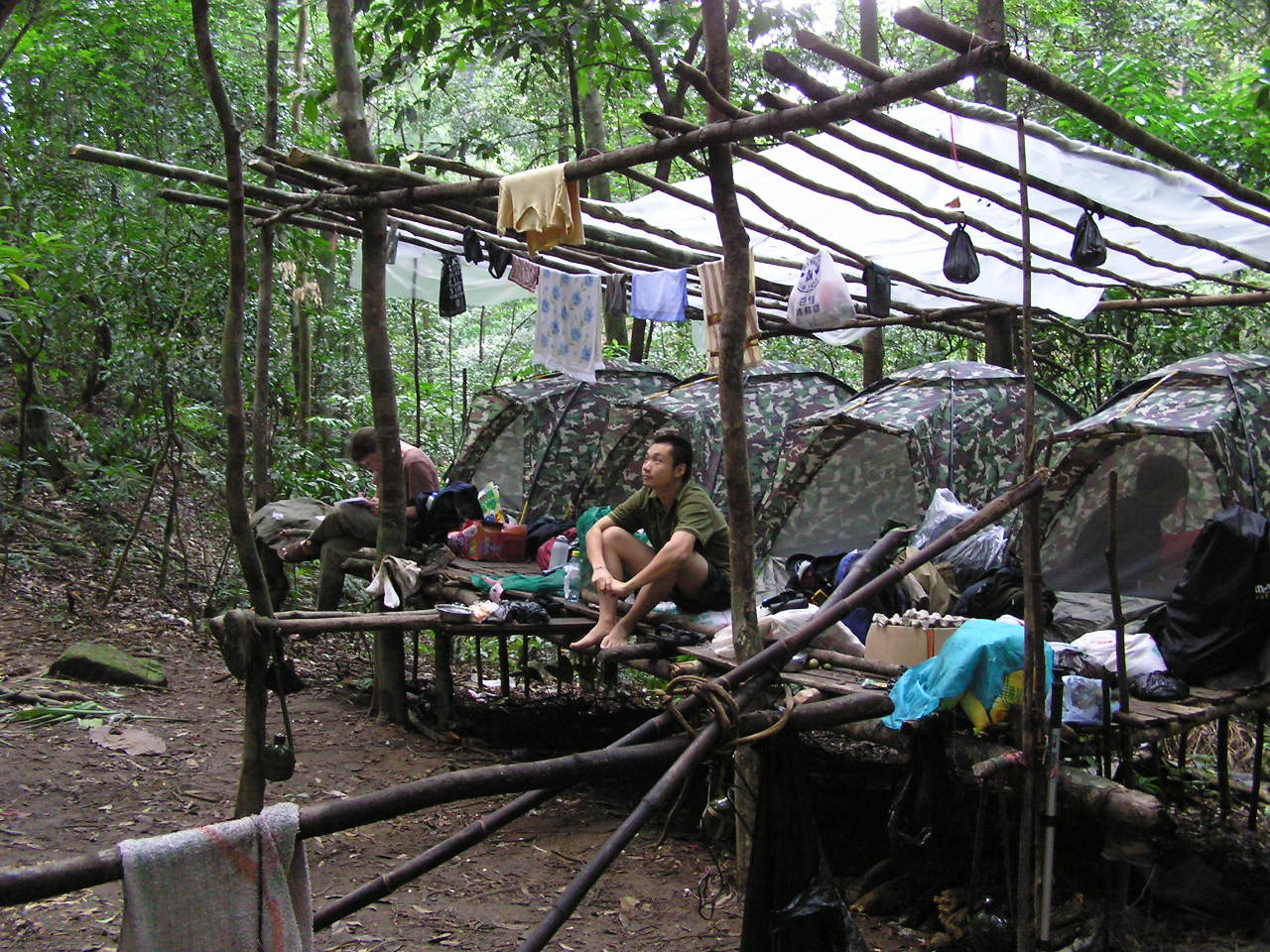 Camp life: This is where we rest, host meetings, meditate and hang laundry.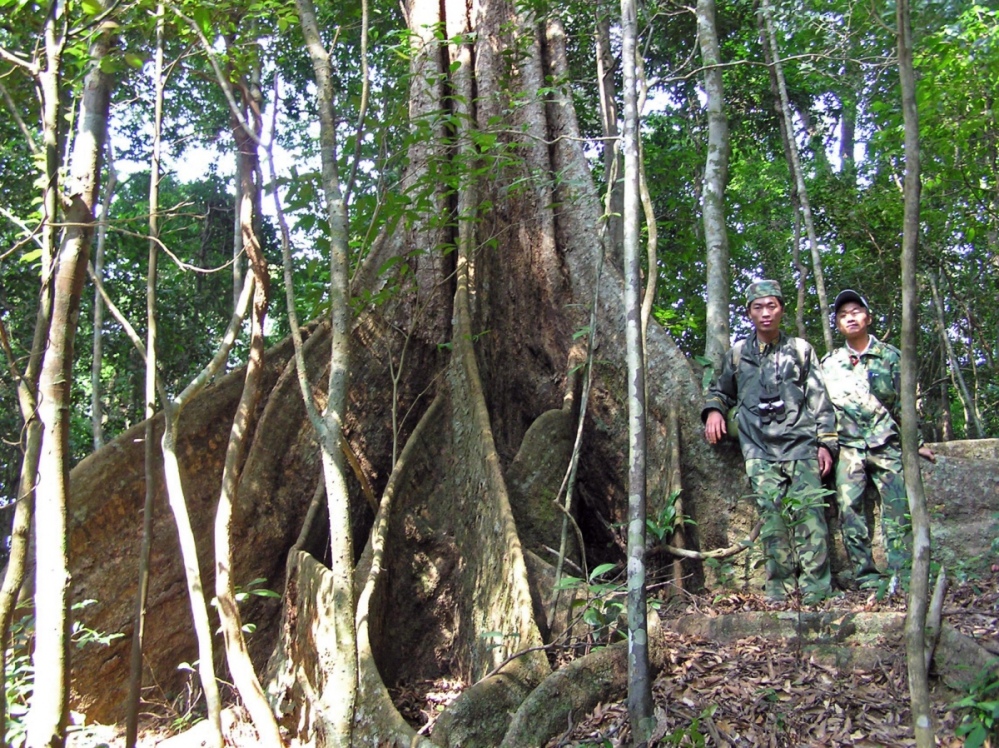 Soaring trees with buttress roots tall enough to hide a human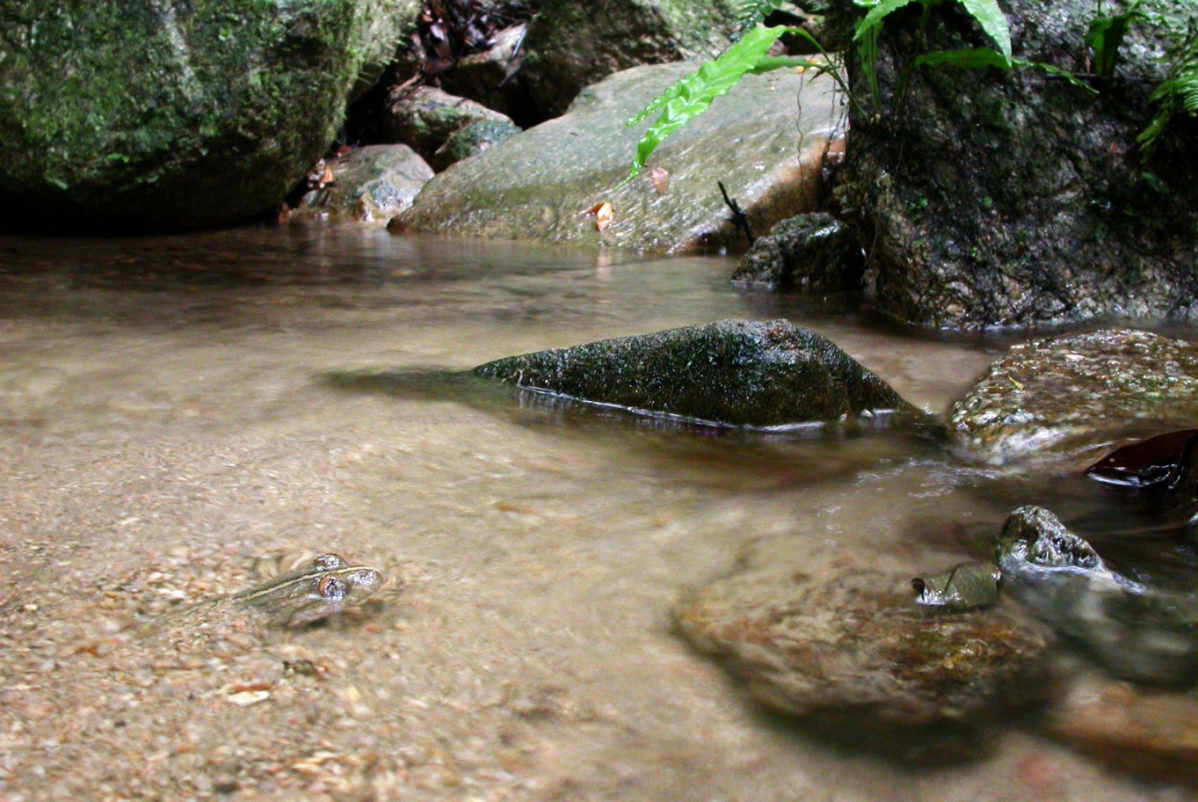 This frog Limnonectes fragilis is endemic to Hainan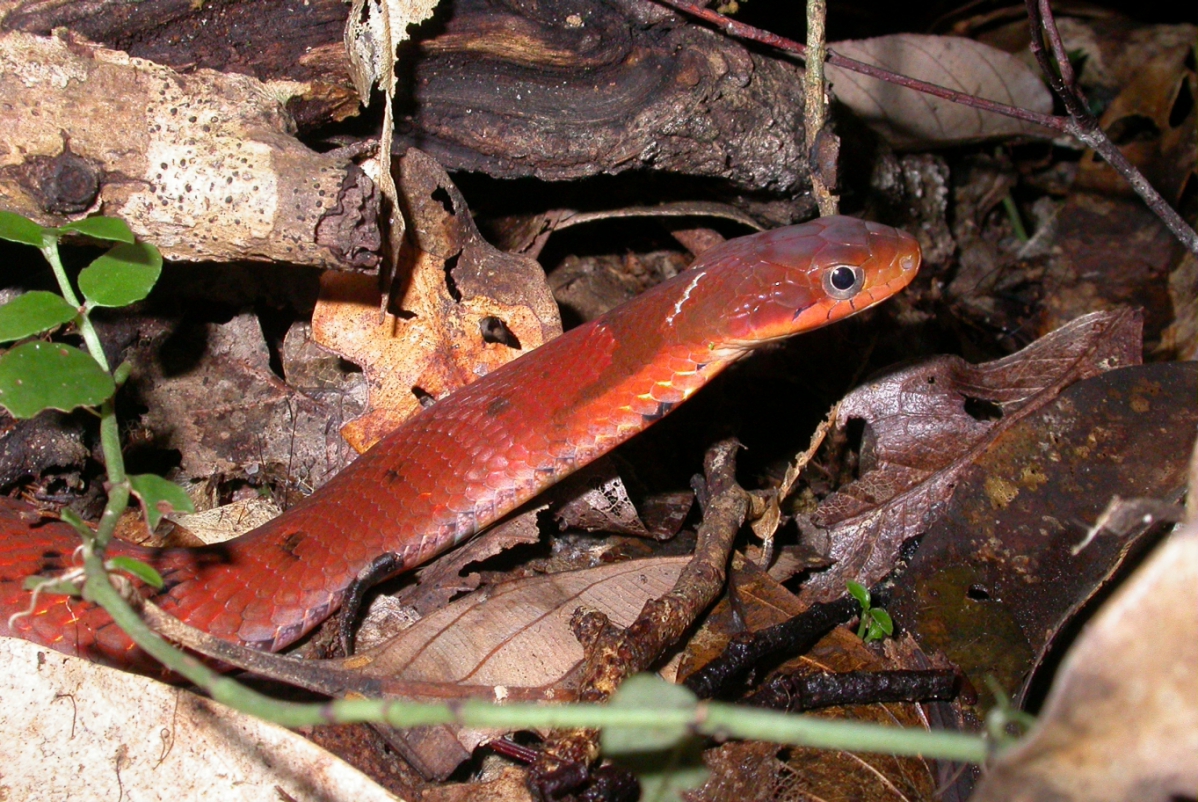 Chinese Bamboo Snake (Pseudoxenodon karlschmidti)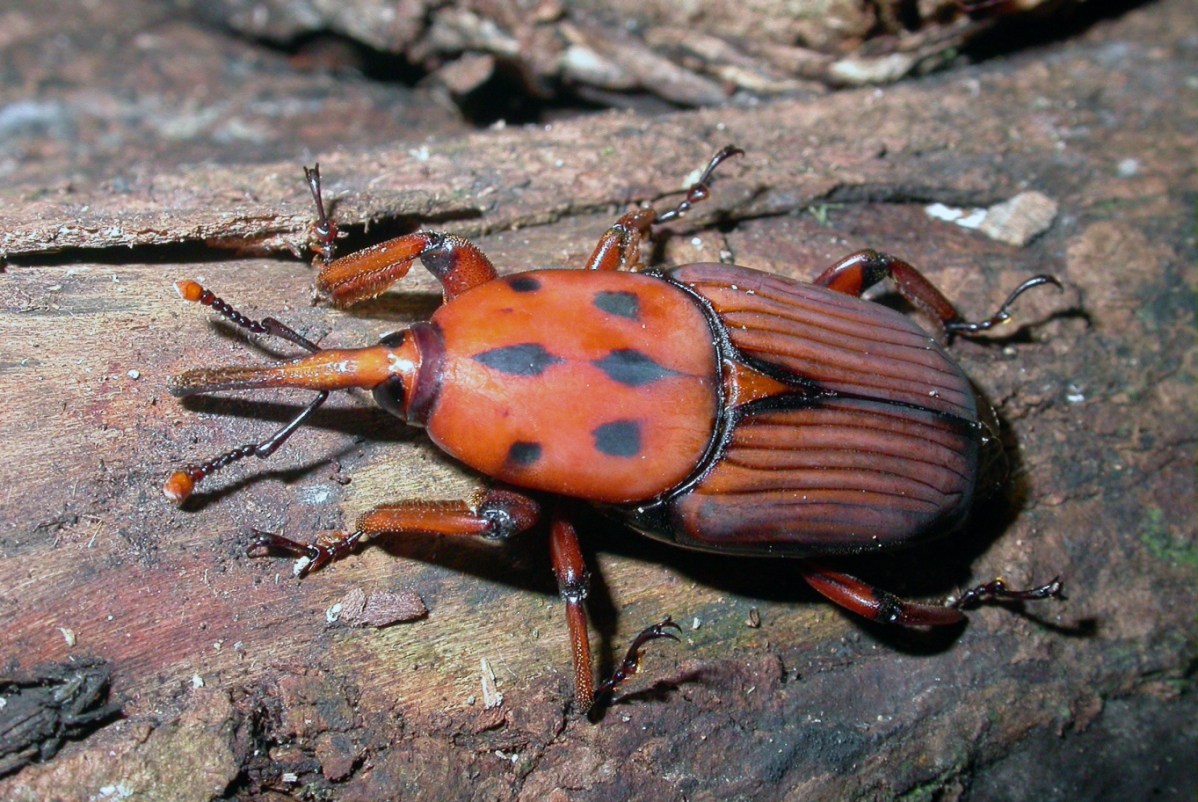 Weevil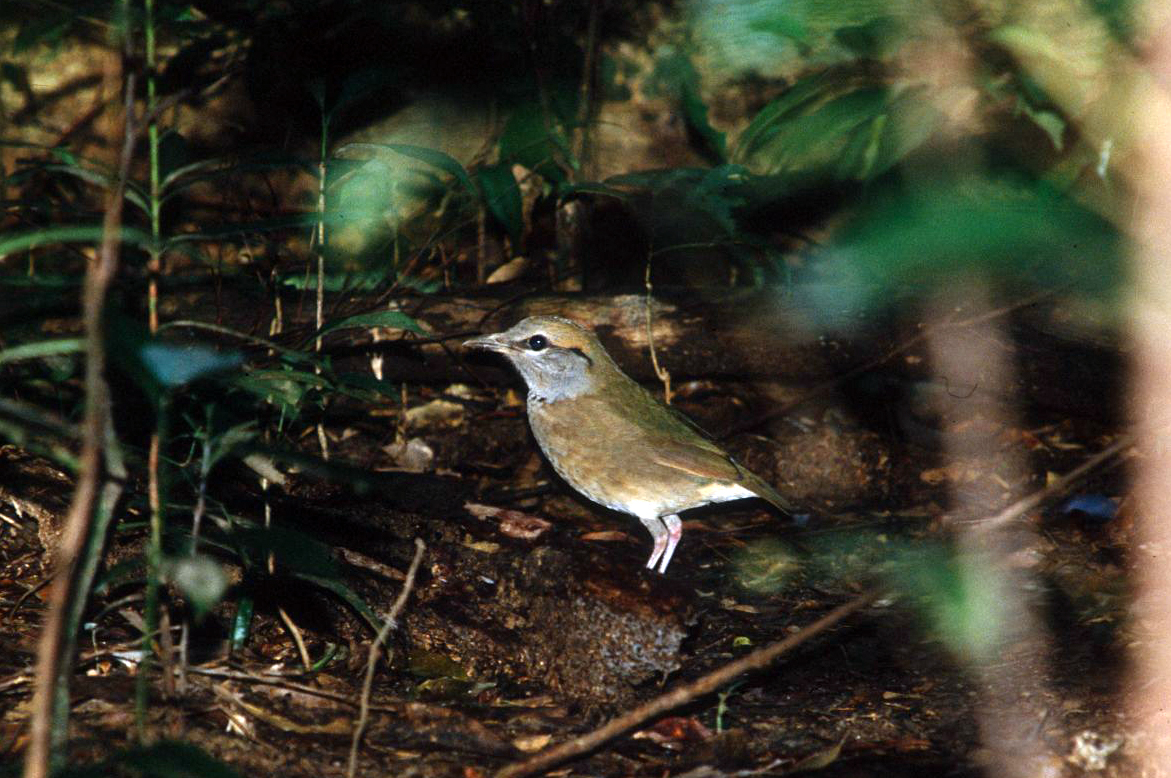 Blue-rumped Pitta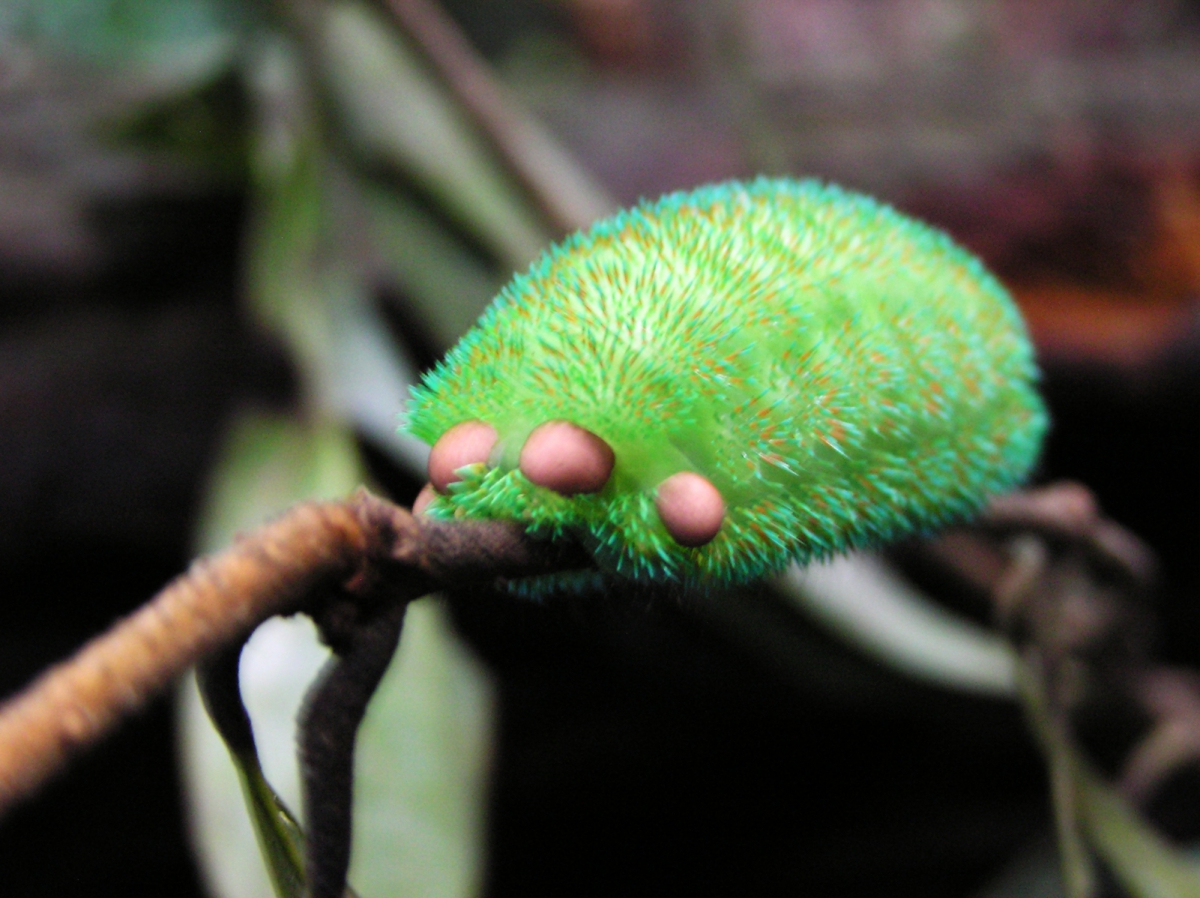 Moth caterpillar from the Limacodidae family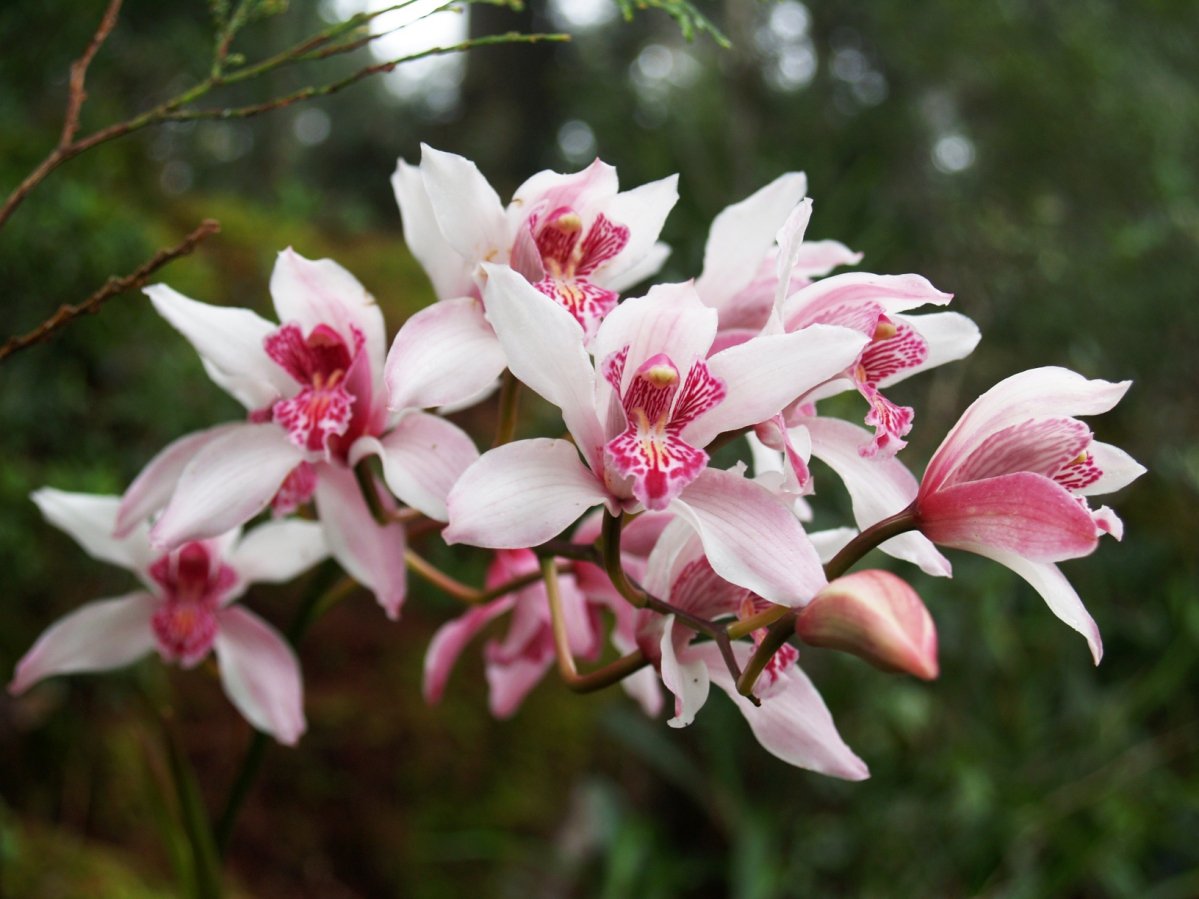 Cymbidium insigne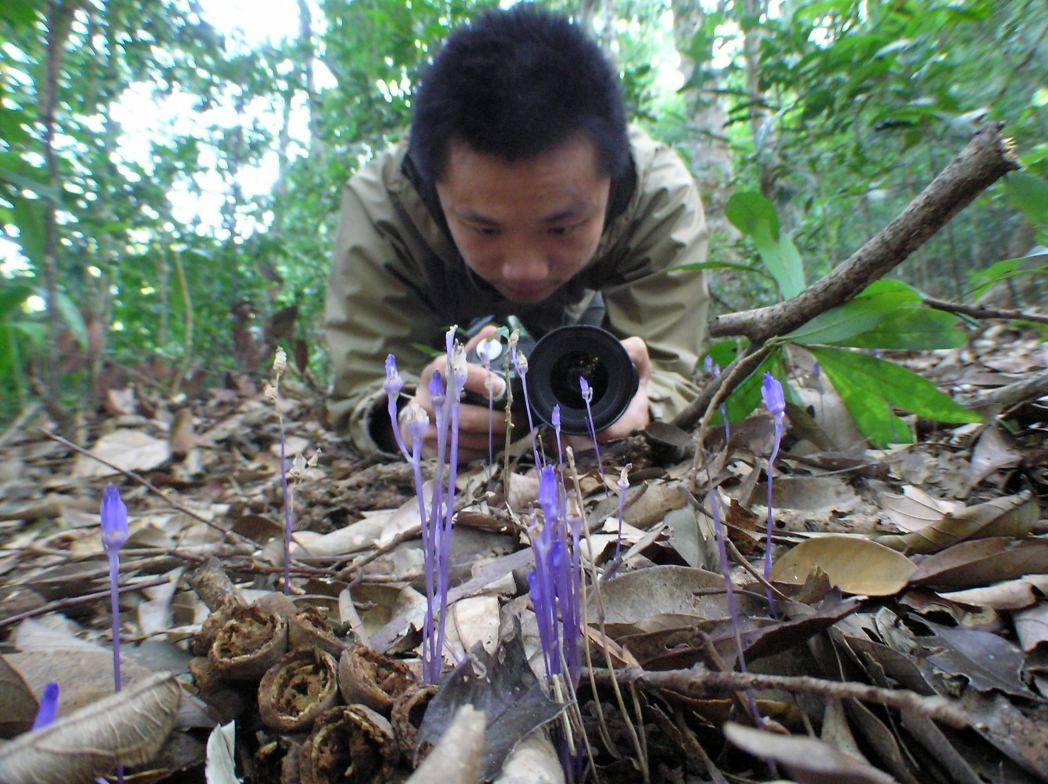 Flowers of the Burmannia plant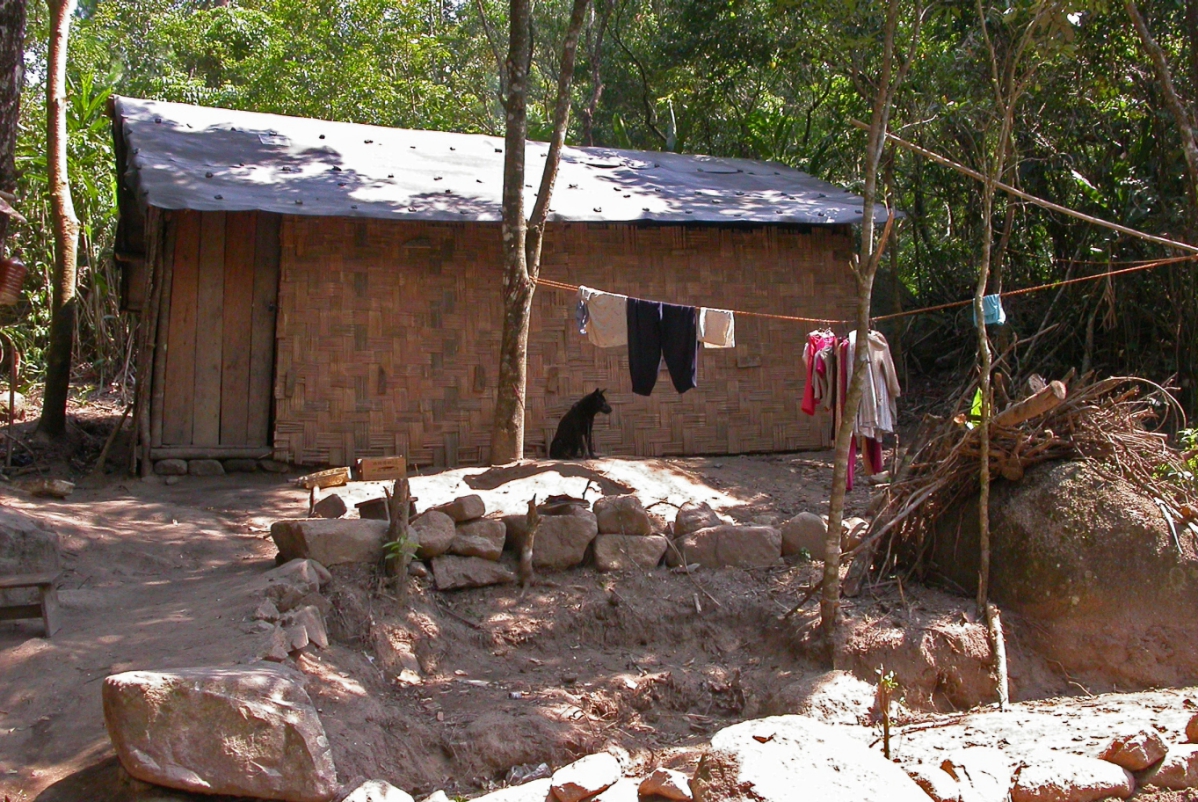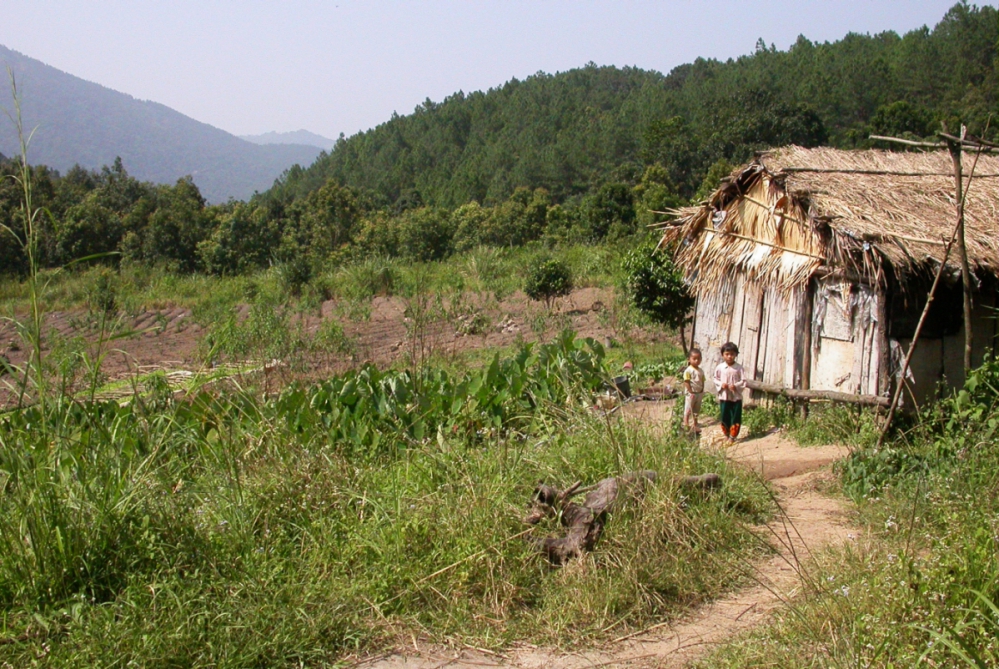 Traditional houses of the Li ethnic minority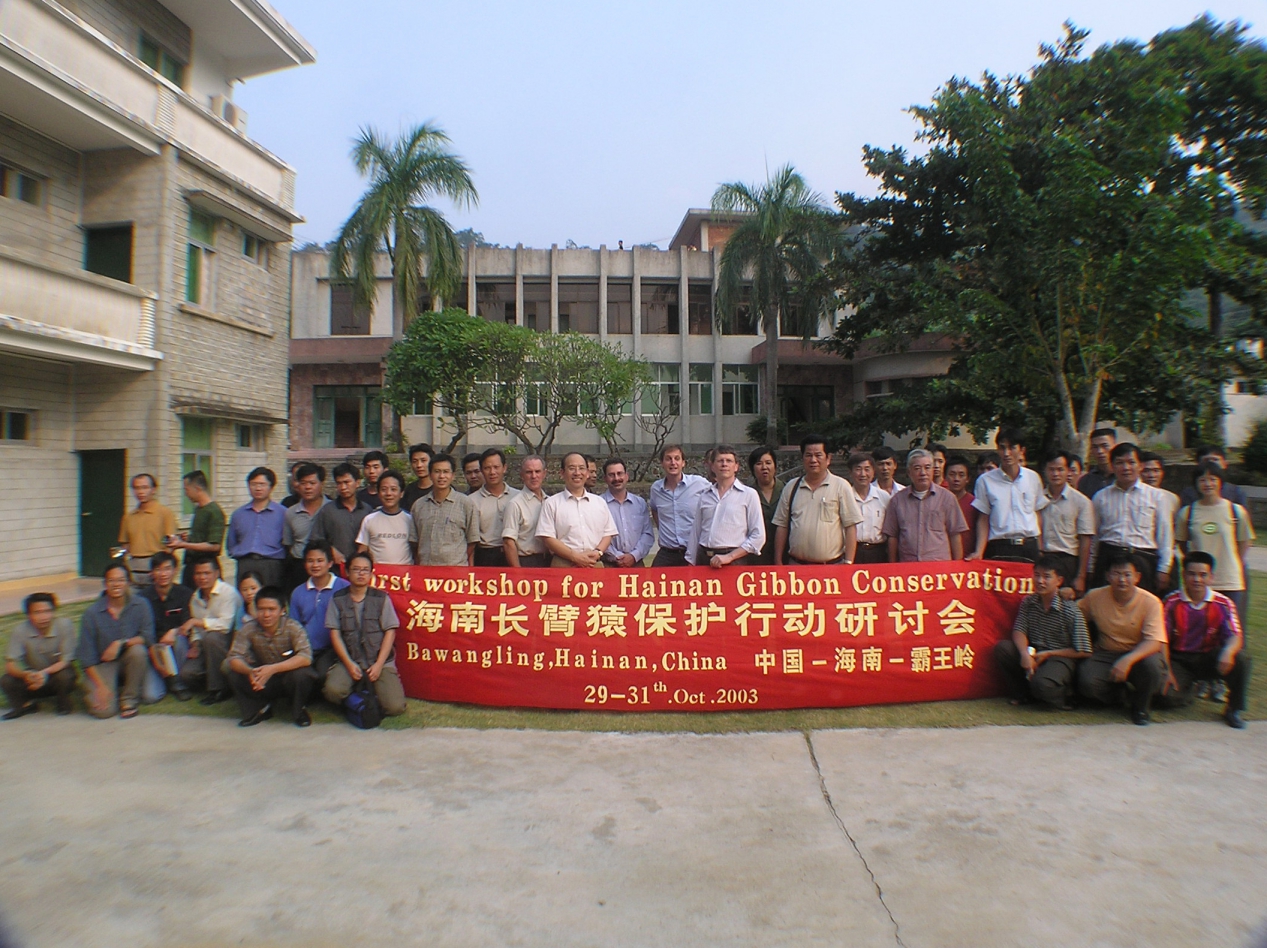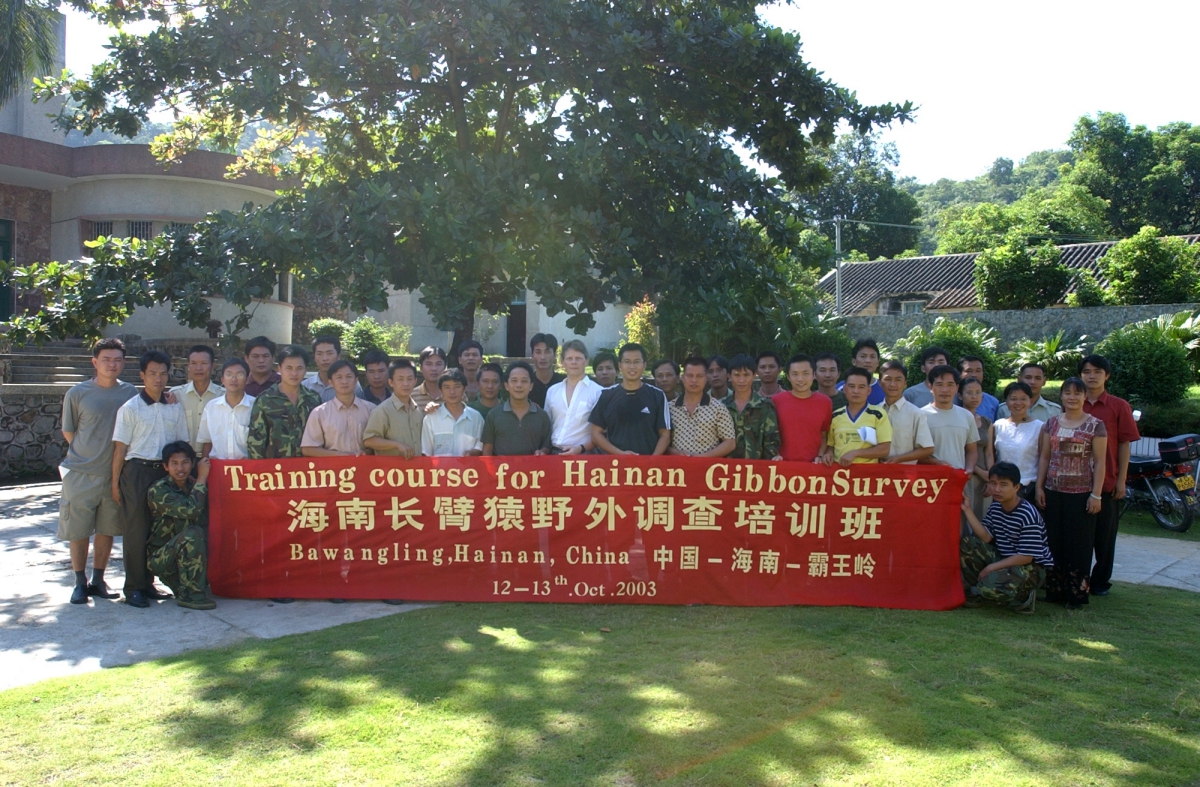 The population census and workshop of Hainan Gibbon are important first steps of our long-term conservation project. We want to give a big shout out to everyone who were part of it, and especially those people who are still working on the frontlines to date.