Time to celebrate the first two Golden Coin Turtle hatchlings of 2020
21 October 2020 |
Animal Stories
Two sibling Golden Coin Turtles (Cuora trifasciata) emerged from their eggs on 29th August and became the first hatchlings from the species conservation programme this year. A standard procedure as part of the Golden Coin Turtle Conservation Project involves Fauna staff and volunteers hand-digging turtle enclosures to find freshly laid eggs during the summer months. The two hatchlings came from a clutch of 6 eggs found on 9th June. After 81 days incubation, the hatchlings emerged and weighed just 11.3g and 12.0g, similar to the weight of an AAA battery!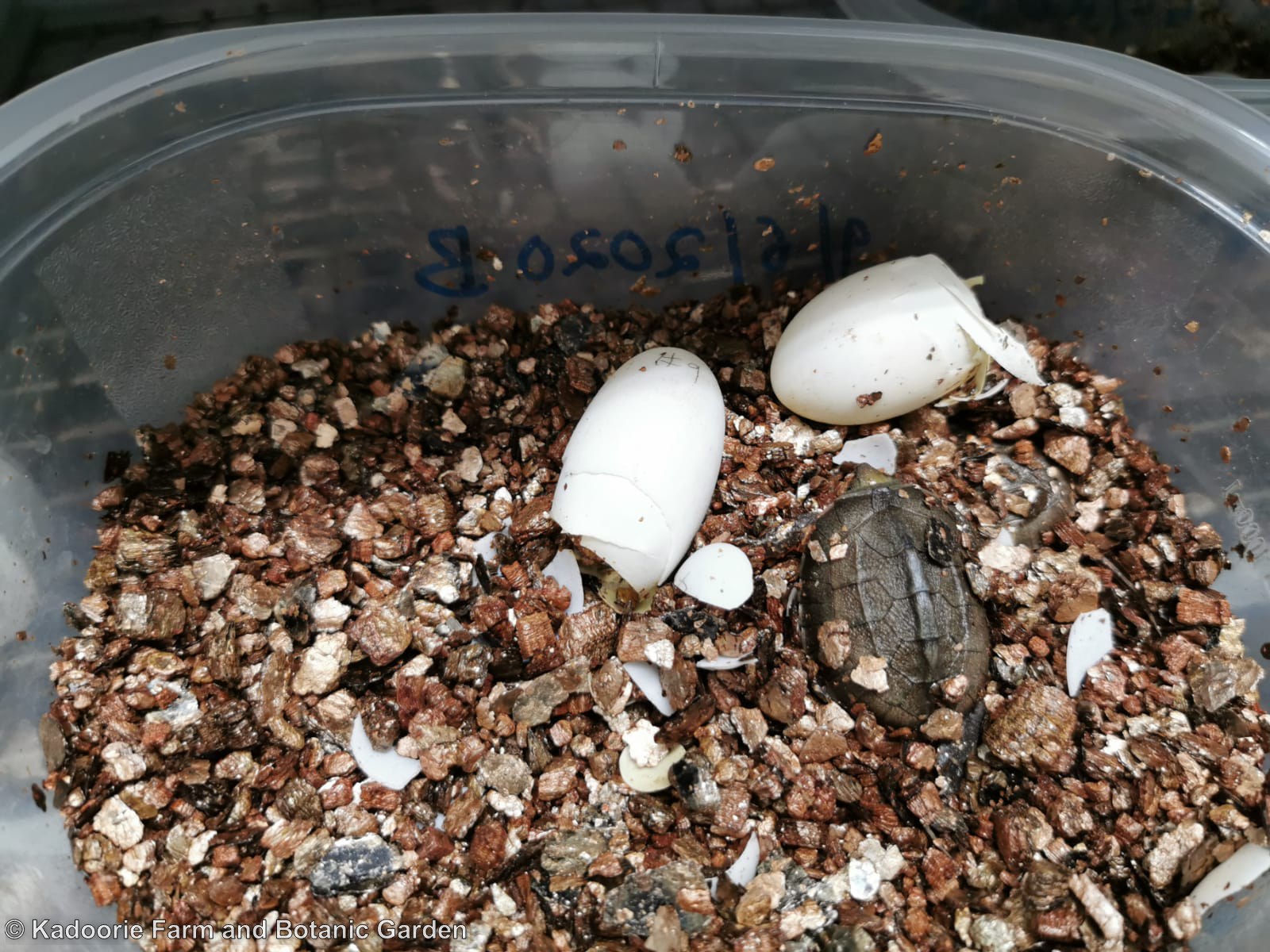 Both hatchlings emerged from the same clutch, can you spot them?
The Golden Coin Turtle is listed as a Critically Endangered species on the IUCN red list. Due to illegal poaching activities for the pet trade and the unsubstantiated claims of medicinal value in Traditional Chinese Medicine, this turtle has been hunted to the verge of extinction across its natural range.
KFBG's Fauna Conservation Department has collaborated with the Agriculture, Fisheries & Conservation Department (AFCD) on the Golden Coin Turtle Conservation Project since 2001. The AFCD also provide funding for this project which assists us in the long- term goal of preventing this iconic turtle from becoming extinct in the wild.
We are very lucky that a small remnant population of Golden Coin Turtles still exists in the wild in Hong Kong SAR. Together we can do something for the future of this precious species and other freshwater creatures.
Do not purchase or capture any wild animals, including turtles. Golden Coin Turtles like all wild turtles in Hong Kong are "Protected Wild Animals" under the Wild Animals Protection Ordinance (Cap. 170). Hunting, willful disturbance, possession, sale or export of wild turtles including their nests and eggs are subject to a maximum fine of HKD100,000 and to imprisonment for 1 year.
Report any trapping activities you may encounter to the AFCD at 1823.
If you are lucky enough to encounter a wild Golden Coin Turtle, avoid revealing the sighting location to others to minimise disturbance and potential poaching activity. We encourage you to inform KFBG or AFCD about the sighting details in confidence, the sighting record will help increase our knowledge about this species in the wild and could benefit species recovery planning.

One of the hatchlings being weighed shortly after emerging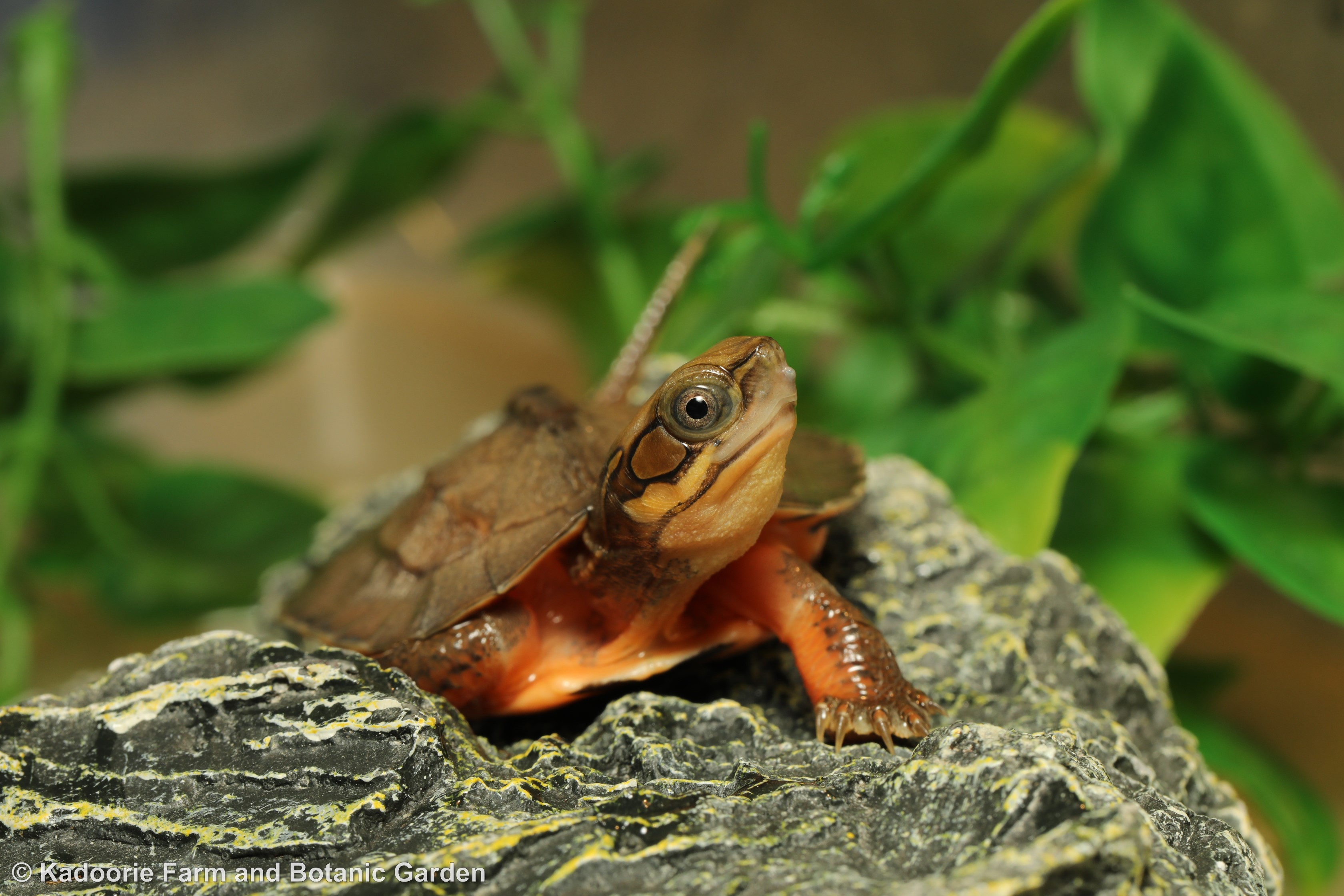 The attractive newly emerged turtle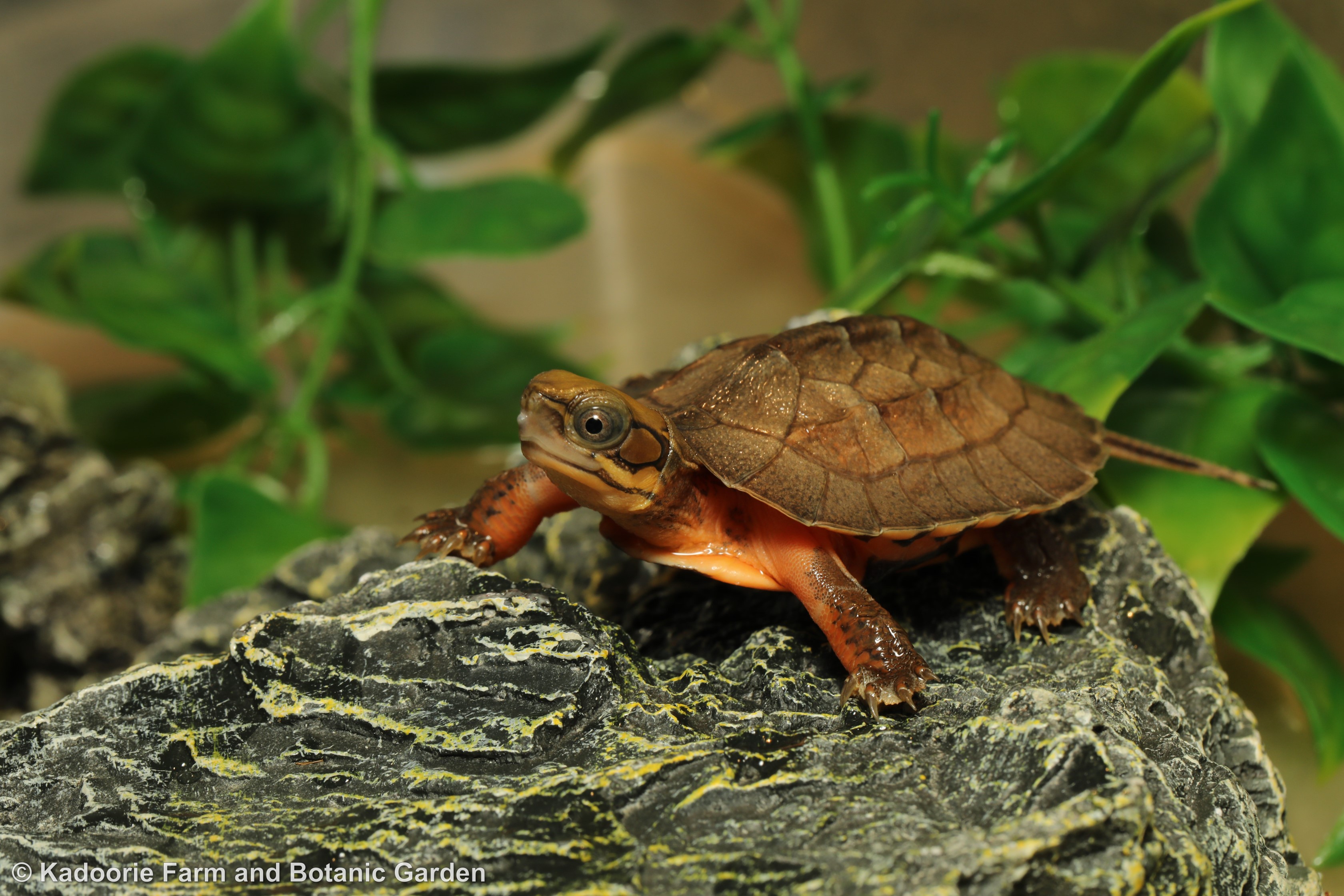 Hatchling exploring its surroundings