Visit and Explore
Attractions
Kadoorie Brothers Memorial Pavilion
The Kadoorie Brothers Memorial Pavilion sits high on the hillside. It is reached by walking for one hour from the lower area, or by the Shuttle Bus, which stops at the base of a short, steep slope. The entrance to the pavilion is a Moon Gate which forms a picture frame, with Kwun Yum Shan as the subject. On the Moon Gate, to the left of the entrance, is a Chinese inscription, which is translated as follows:
"Clouds and mist float under the pavilion and birds sing to your heart"
Walking through the Moon Gate, you will find the Kadoorie Brothers Memorial Pavilion. This was built in 1997 to commemorate the founders of KFBG, Sir Horace and Lord Lawrence Kadoorie. The twin roofs symbolise the close bond they enjoyed as brothers, though they were not twins. This point, a favourite of the brothers, offers panoramic views of KFBG and the north-western New Territories.
In December we hold a Memorial Race in which participants run to this point from the Lower Area.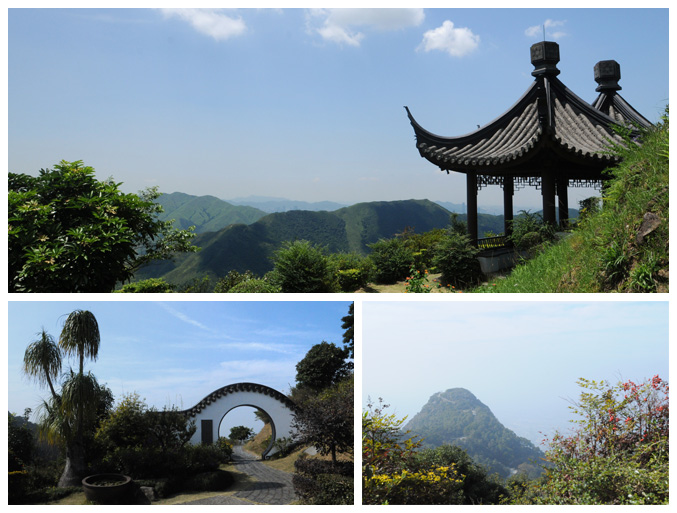 Video introducing the Kadoorie Brothers Memorial Pavilion: