Visit and Explore
Attractions
Sky Trail
The Sky Trail in the Upper Nature Reserve Area takes walkers from the Kadoorie Brothers' Memorial Pavilion through grasslands and regenerating forests to the T.S. Woo Pavilion near Kwun Yum Shan. Fifteen years ago, very few trees grew on this hillside. Since then we have planted many thousands of trees, and along the Sky Trail visitors can see our experimental tree planting plots which inform the forest restoration work of the future here and elsewhere in Hong kong and South China. By planting native trees, we help to restore forests and provide food, cover and wooded corridors for local wildlife. Visitors should look out for the series of sayings, provided for contemplation.
Please download 'Suggested Walking Routes' for details of routes, walking times, elevation, difficulty levels and highlights.
Note:
In the high-visitor-traffic areas of the Lower Area there are many handrails, walls and painted step-edges.
In order to preserve the wild feeling of the walking trails in the semi-wild areas of the forest paths above the Raptor Sanctuary and Orchid Haven, and the wild areas of the Sky Trail, we provide relatively less safety infrastructure. Visitors are expected to take more personal responsibility for their safety in these areas.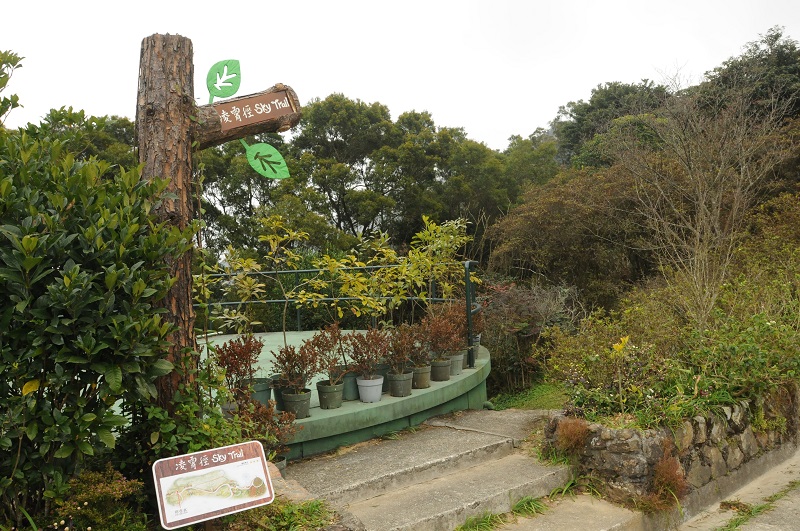 The Sky Trail video: