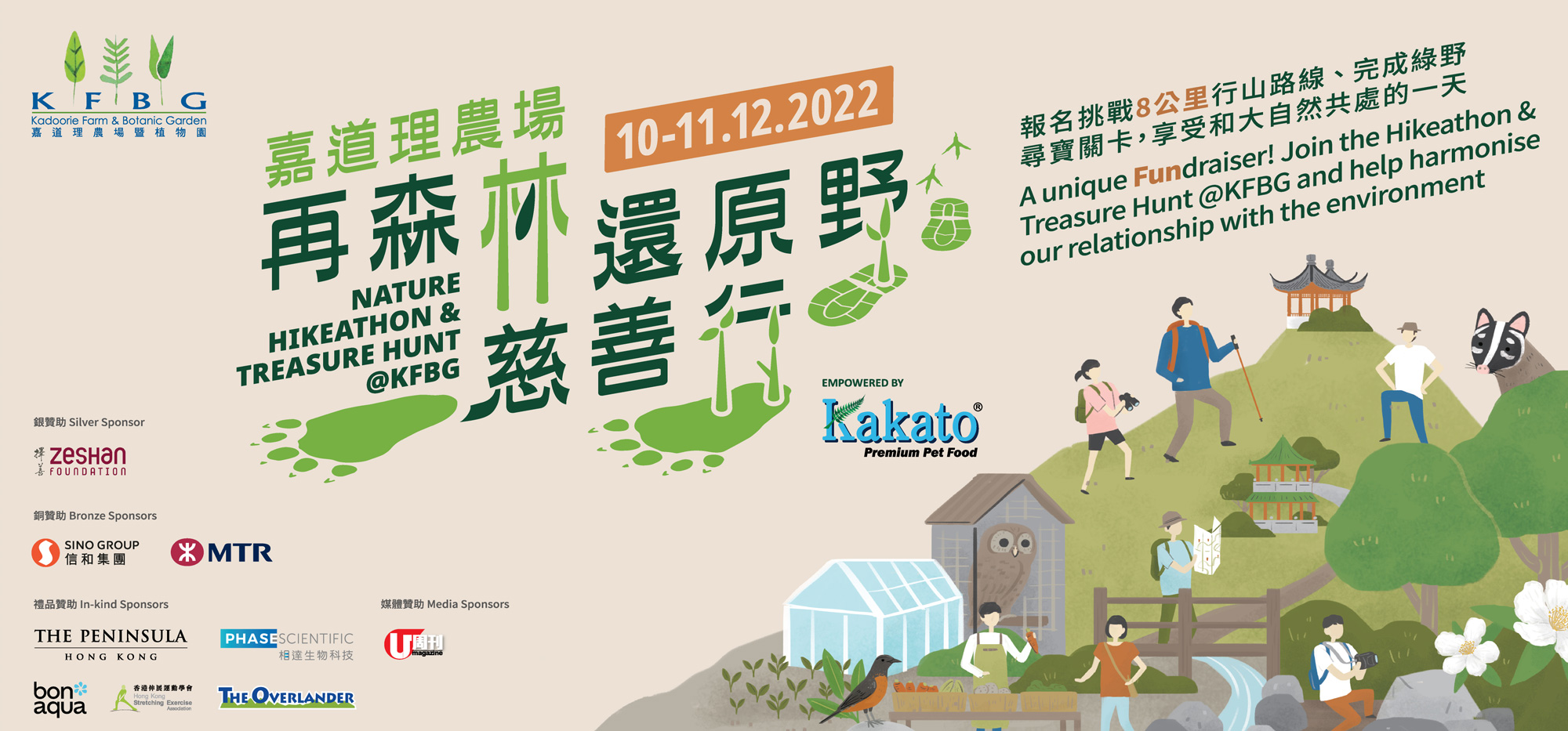 11 Dec 2022 - Nature Treasure Hunt

The 2nd "Nature Hikeathon @KFBG" Charity Walk will be held at Kadoorie Farm and Botanic Garden on December 10/11, 2022. In addition to raising funds for nature conservation, the event also commemorates the Kadoorie Brothers' efforts in alleviating poverty by helping New Territory villagers help themselves through teaching farming skills, loans and gifts of farm animals, construction materials.

You can choose either event or sign up for both! A Bazaar awaits participants on both days, featuring tours of Kadoorie Farm's eco-gardens, fun-filled activities, and natural produces for sale. Enjoy a fun-filled day in nature and help raise funds for nature conservation.
11 Dec Start Time:

09:30am
10:00am
10:30am

Event Highlights:
25 Checkpoints with interactive activities for points collection.
The highest scores will be awarded with a special prize.

HK$300 enrollment fee and fundraise a minimum of HK$500 per participant

Register before: 27 November 2022

*A share link will be sent to you for fundraising upon receipt of your enrollment fee