KFBG's First Art Exhibition of 2020 by a Nature-inspired Local Artist and Storyteller
24 June 2020 |
Holistic Education
The first exhibition this year by emerging local artist, Ms. Carmen Lym, opens now at the Art House in Kadoorie Farm and Botanic Garden (KFBG). The experiential exhibition "As Time Goes By – The Monochrome Moments" showcases 121 black-and-white drawings and will be on display until August 23, 2020. Wandering through the gallery, viewers will enter Carmen's inner world, who walked away from the emotional stress of the city and eventually connected with herself through nature.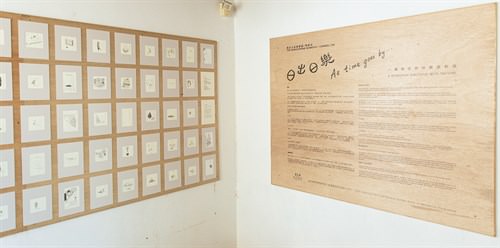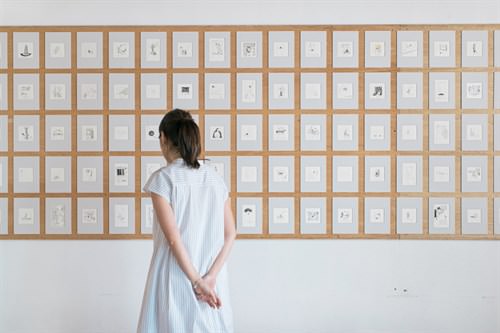 Being the first experiential art event at KFBG after the exceptional health measures, this ink-on-paper exhibition reveals the desire of humans to embrace outdoor and natural environments. "As Time Goes By," comprising three sessions – "1 year," "21 days," and "The Moment" – presents the different periods and moments when the artist was discovering her inner soul and nature, and invites the audience to slow down and rest their minds. In the "The Moment" session, visitors will become artists by being invited to record their presence through pencils and paper available in the Art House. Through this expression, Carmen encourages visitors to open their hearts and discover the unnoticed but mighty wonders of nature, and to share their moment of creation in nature with all creatures of the world.
Exhibit by An Emerging Artist, Author and Illustrator
As the Art Education Officer of KFBG, Carmen devotes herself to arts education programmes and nature-based events for the public. Her talent has been recognised by local organisations. Having received two publishing awards from the Hong Kong Federation of Youth Groups and School of Everyday Life, Carmen was invited to produce two books with visual and verbal narratives which reflect her perspective on lives and environments.
The awards and her first exhibition mark a new chapter in Carmen's life. Her imagination and sentiment were recorded in simple lines with brisk or slow pen strokes in more than a hundred monochrome illustrations. In the world of "As Time Goes By", fishes swim across abstract patterns; a sprinkle of rain makes for a harmonious view; there is a scenery of ever-changing clouds… These carefree visions are disparate from the darkness of the artist's heart in the past.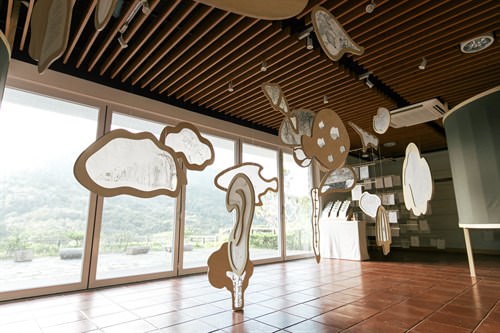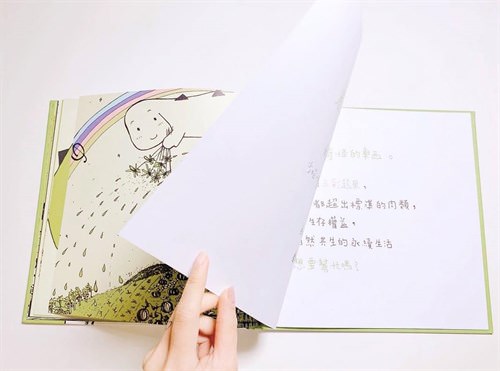 ▲ Carmen has co-published a picture book with School of Everyday Life to promote low carbon living.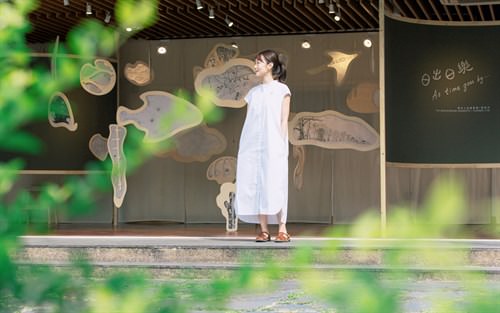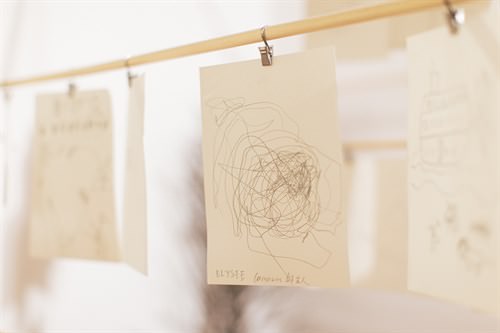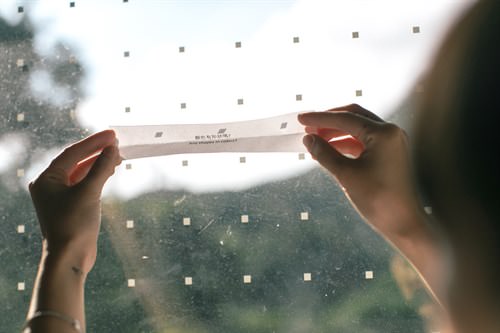 The Appreciation of Beauty in Art and Nature
Life was not easy for Carmen when she returned to Hong Kong from the US many years ago. She worked for art galleries and commercial organisations before joining KFBG. The art business was related to Carmen's academic major but appeared to conflict with her belief that the arts should connect with the lives and souls of people. The future looked bleak for Carmen.
"When the arts become a business, it hinders people from exploring the artists' ideas. It wasn't my desire to present arts in this way. In fact, it puzzled me but made me more curious about the impact of art on life," Carmen said. Because of that, she tried to immerse herself in drawing, an effective way to ease her mind. Indeed, the natural environment of KFBG enabled her to enjoy the freedom of thought during work. "An idea of the arts can be abstract. Natural elements help visualise our thought process to people. We can easily get inspired from nature and eventually reach calmness," she explained.
For the future, the artist plans to develop her career in therapeutic arts and arts education. She hopes to help more people seize each precious moment to change their perceptions and to live in harmony with their inner selves and nature.
Exhibition Details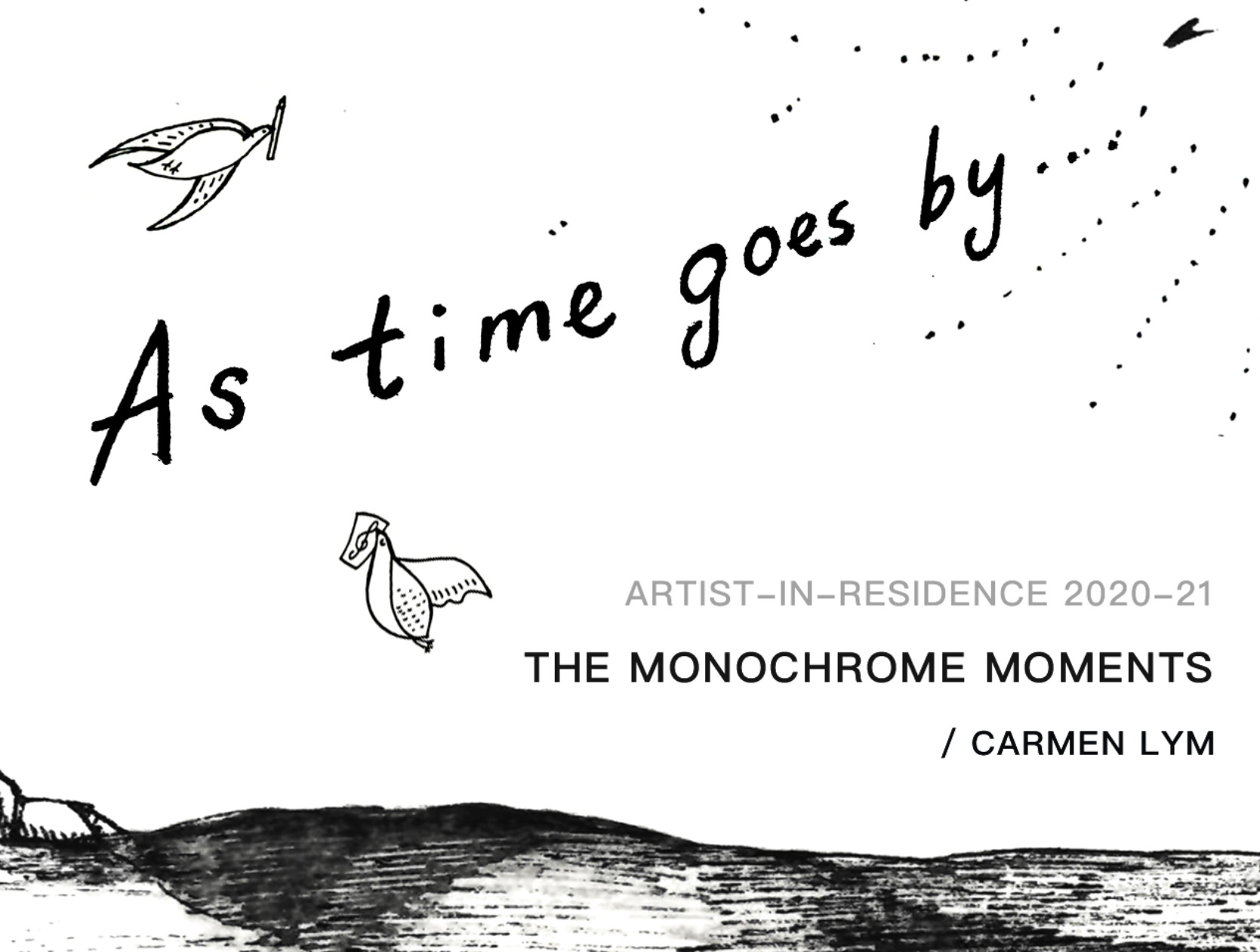 Exhibition Period: From now till 23 Aug (Sun), 2020
Time: 0930 - 1630
Venue: Art House, Kadoorie Farm and Botanic Garden
Enquiry: Mr. Ho/ Ms. Man (Tel: 2483 7202 / reception@kfbg.org)
Video: https://youtu.be/sGhxdQLr5VA
About the Artist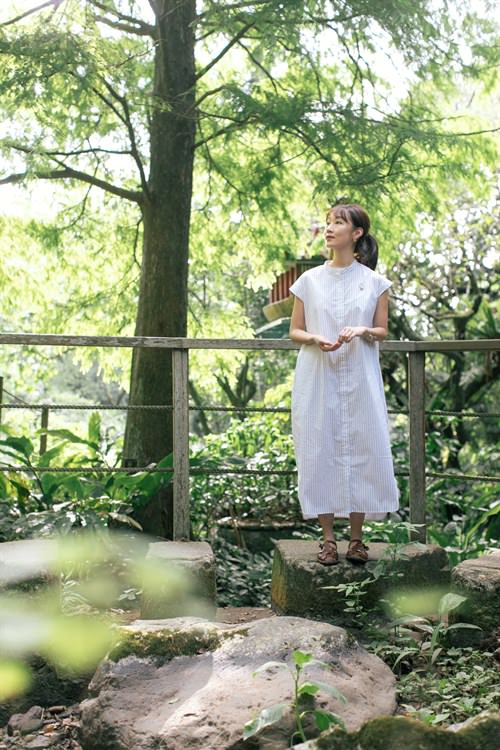 Based in Hong Kong, Carmen Lym drew energy during her time practicing art through a Bachelor of Practice of Art from The University of California, Berkeley in the United States, culminating in her current form as an Art Education Officer at KFBG. Embodying the duality of urban/ rural, the real/ the imaginary, verbality/ serenity every single day, her sense and sensibility aspires to, via sketching Mother Earth's geomorphological tenderness and roughness, embrace fortune and grace in everyday scenes.
Salvaged by Nature, her frets soothed. It is Carmen's vision to use words and drawings to embrace herself and beings – all flowing from and empowered by her crystallized heart as calm as the lakes and lagoons in nature.
Opencall for Artists: Artists-in-Residence and Performing Artists-in-Residence Programmes 2020 - 2021
KFBG welcomes applications from artists, performers and writers. The picturesque views in KFBG encourage artists to utilize various materials and take inspiration from nature to create bodies of arts and performances, to embody a meaningful conversation between art, sustainability, nature and the community.
-- END --
For media enquiries and interview arrangement, please contact:
Ms Hilary Su
Tel: 2483 7270
Email: media@kfbg.org