A Day to "Bee" Aware
20 May 2020 |
A Better World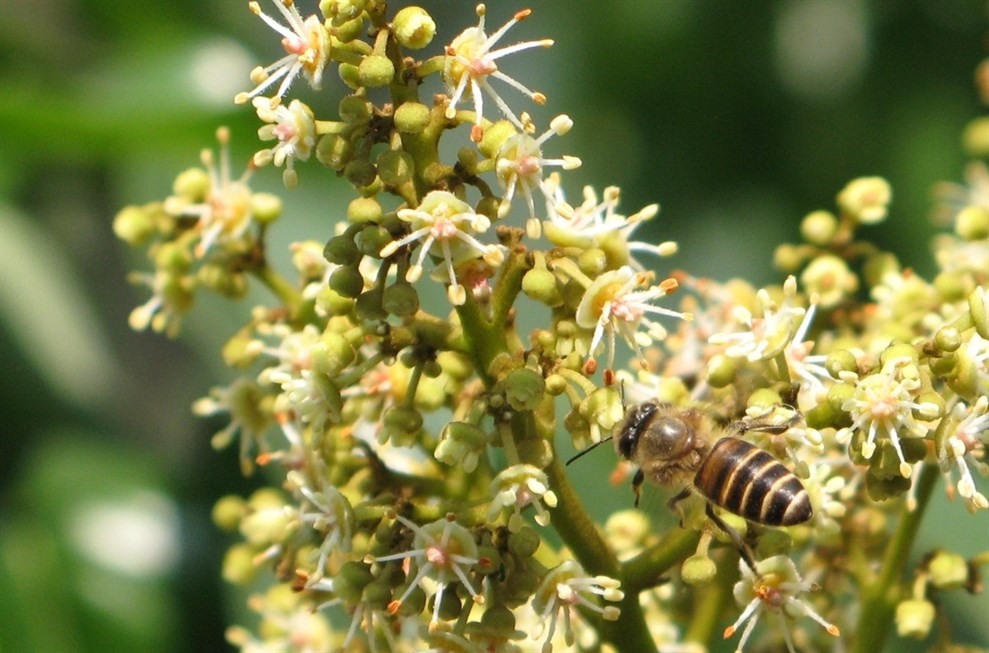 On World Bee Day today, let's "bee" grateful for this humble food-producing animal which has been benefiting humanity, plants and the planet for centuries. By spreading pollen amongst flowers, bees enable many plants, including food crops, to reproduce, making an important contribution to global food supply. They also play a crucial role in protecting vibrant ecosystems.
The vast majority of flowering plant species propagate through pollination. Thus, without bees and other pollinators, we will see the extinction of many flora species.
According to the United Nations, pollinators, of which bees are the most popular species, benefit 35% of global agricultural land. Caring for pollinators is a big step to combat world hunger. Pollination is a foundation for production of medicines and fibres as well Despite their importance, bee populations have suffered sharp declines in recent years due to three major human-induced factors:
(1) Pesticides toxic to bees are widely used.
(2) Planting in-demand monoculture crops makes bees more vulnerable to mould, parasites and infectious diseases because they cannot pick up diverse beneficial microbes from different flowers.
(3) The rising global temperature shrinks the range of bees' habitats and causes bees to die from heat. Higher temperatures are also likely to exacerbate parasite problems for bees and may wipe out entire hives.
Tactics like more diverse agriculture and a decreased dependency on toxic chemicals should be widely adopted to conserve bees and other pollinators. Farmers and gardeners can build protective habitats for pollinators by reducing or changing their usage of pesticides, as well as by planting attractive crops around their fields.
Buzzing Bees in KFBG
Our site have been utilizing native beekeeping with local techniques and sustainable farming practices since the 1990s. We rear Chinese honeybees, which are the most common bee species in Hong Kong. Despite being small in size and quite touchy, Chinese honeybees are highly adaptable to their surroundings. They are cold- and heat-tolerant, with strengths in foraging, avoiding wasp attacks, and suffer fewer diseases —embodying the resilient spirit of Hong Kongers.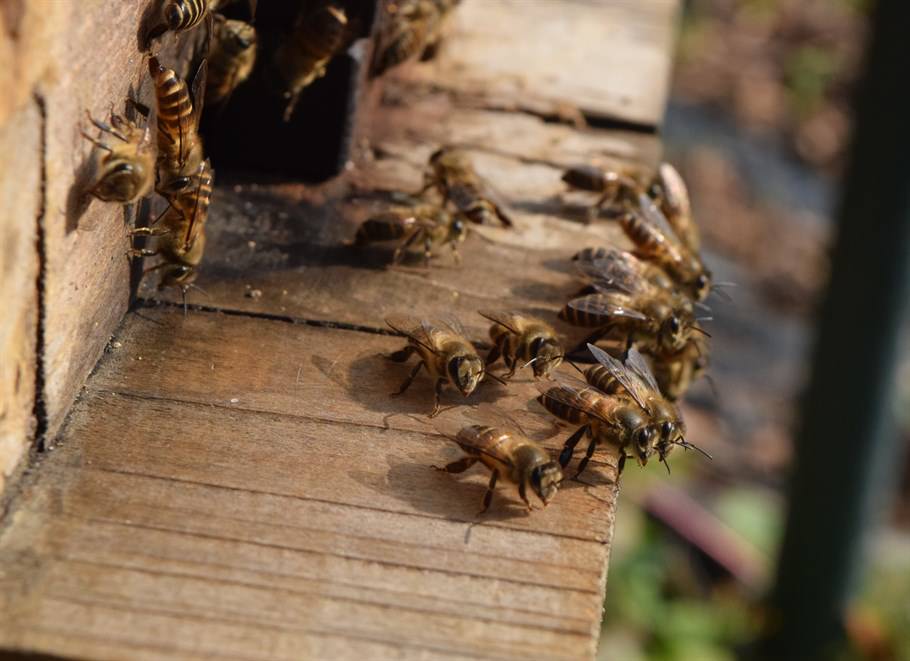 There are 30 to 50 hives in our apiary. The honeybees are most active from March to April as nectar is abundant. In spring, queen bees increase egg-laying to grow the bee colonies. During the off-season for beekeeping, which usually occurs from July to September, the number of bees declines because queen bees slow down their egg-laying. Meanwhile, some bee colonies may collapse entirely due to environmental degradation, parasites or infectious diseases.
Our bees play important educational roles to the public as well. We hold beekeeping courses every year and exhibit the beehives in special events to promote sustainable living and bee conservation.
As an agricultural activity, organic beekeeping is hard to maintain in our city. By European standards, organic honey is produced from an apiary where plants within 3 kilometres range are grown organically. This is very difficult in Hong Kong where the farmlands are very close to each other.
We suggest environmentally-friendly beekeeping techniques to local farmers. By reducing the use of pesticides and antibiotics, not overfeeding bees on sugar, and raising the native bee species, local beekeepers can harvest high quality honey and build a harmonious connection with nature.

———————————
Reference
The United Nations. "World Bee Day." United Nations, www.un.org/en/observances/bee-day.