First of Hainan Wildlife Field Guide Series now on the shelf!
26 January 2016 |
Food for BookWorms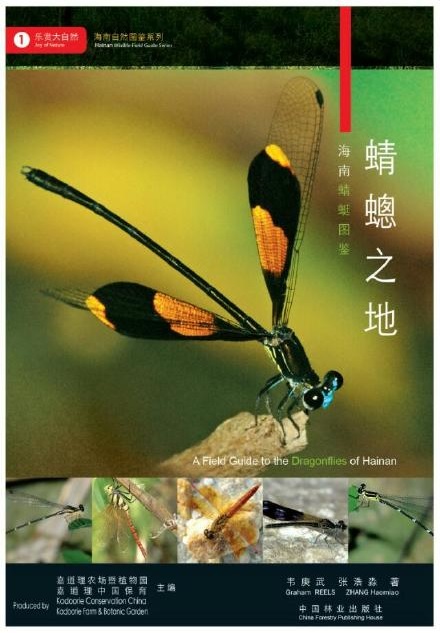 "Long before the occurrence of dinosaurs, dragonflies were already the masters of the air. Located in the tropics, the island of Hainan has numerous rivers, streams, lakes and swamps. The diverse freshwater habitats nurture more than 165 species of dragonflies. Amongst them, 22 are endemic to the island… ".
This is the abstract published on the back cover of the "Field Guide to the Dragonflies of Hainan" – which is the first of the Hainan Wildlife Field Guide Series produced by Kadoorie Conservation China (KCC), a department of KFBG. This book is written by dragonfly experts Graham Reels and Zhang Haomiao, and is the first of its kind for Hainan. The detailed description of dragonflies' behaviours and identification features; together with high quality photographs taken mainly in the wild make this book a useful addition to insect enthusiasts' reading list and provide handy reference for anyone interested in Hainan's dragonflies.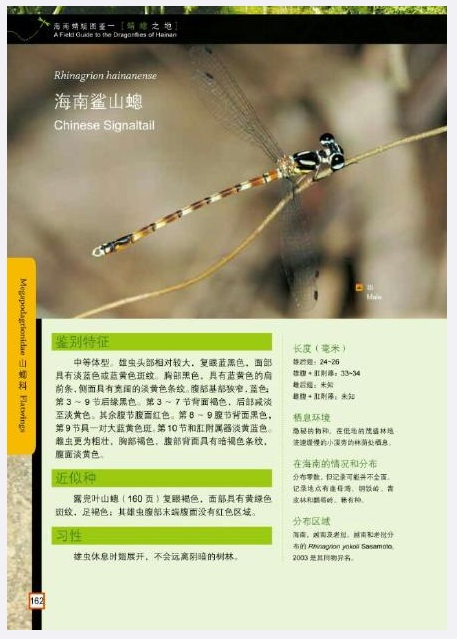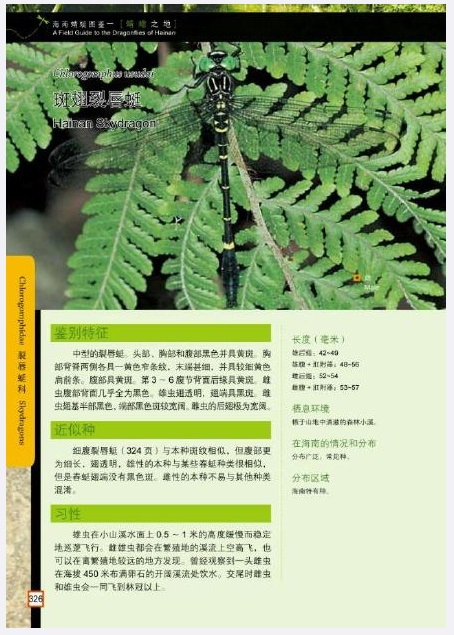 Since 1998, KCC and associated experts have been collaborating with the Forestry Department of Hainan Province to carry our extensive biodiversity surveys throughout Hainan. An ample amount of first-hand data, including distribution and ecology, of vertebrates, birds, reptiles, amphibians, insects and plants has been collected. In addition to a large number of new provincial and national species records, some new-to-science species have also been discovered from our fieldwork. We are busy compiling these survey results into bilingual photographic field guide series in an array of taxon groups. We hope the publications would help in Hainan's reserve management and conservation works, present the beautiful Hainan wildlife to readers and also serve for professionals' reference.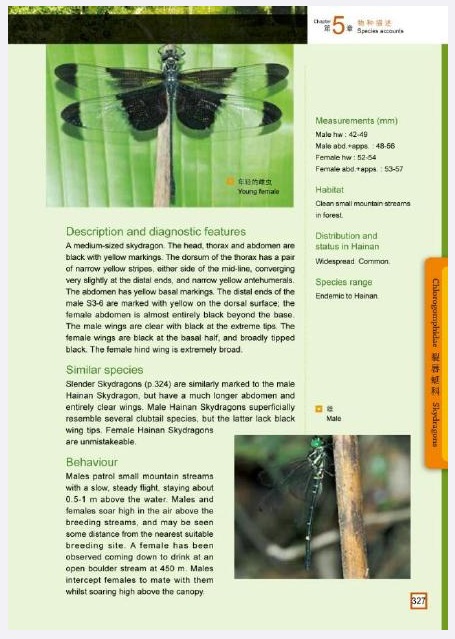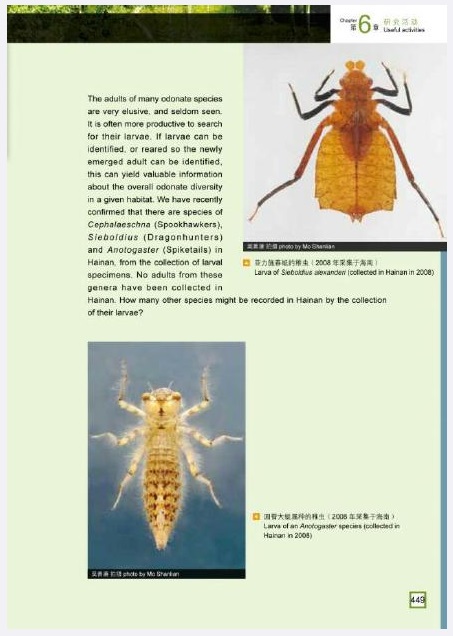 The book is available for sale at KFBG Farm Shop and the Green Hub. Price: HKD$180 (Members Price: HKD$162).