Follow the Lines: Whispers from the Woods 3-Day Nature and Art Residential Workshop with Merlyn Chesterman
22 November 2018 |
Activity Report
In Ocotber 2018, we were delighted to organise an Artist-in-Residence Programme and have invited UK artist-printmaker Merlyn Chesterman to KFBG. 25 university art students and art practioners have spent a wonderful time together in the woodland of KFBG and The Green Hub during the 'Follow the Lines: Whispers from the Woods' 3-Day Nature and Art Residential Workshop from 26 to 28 October 2018.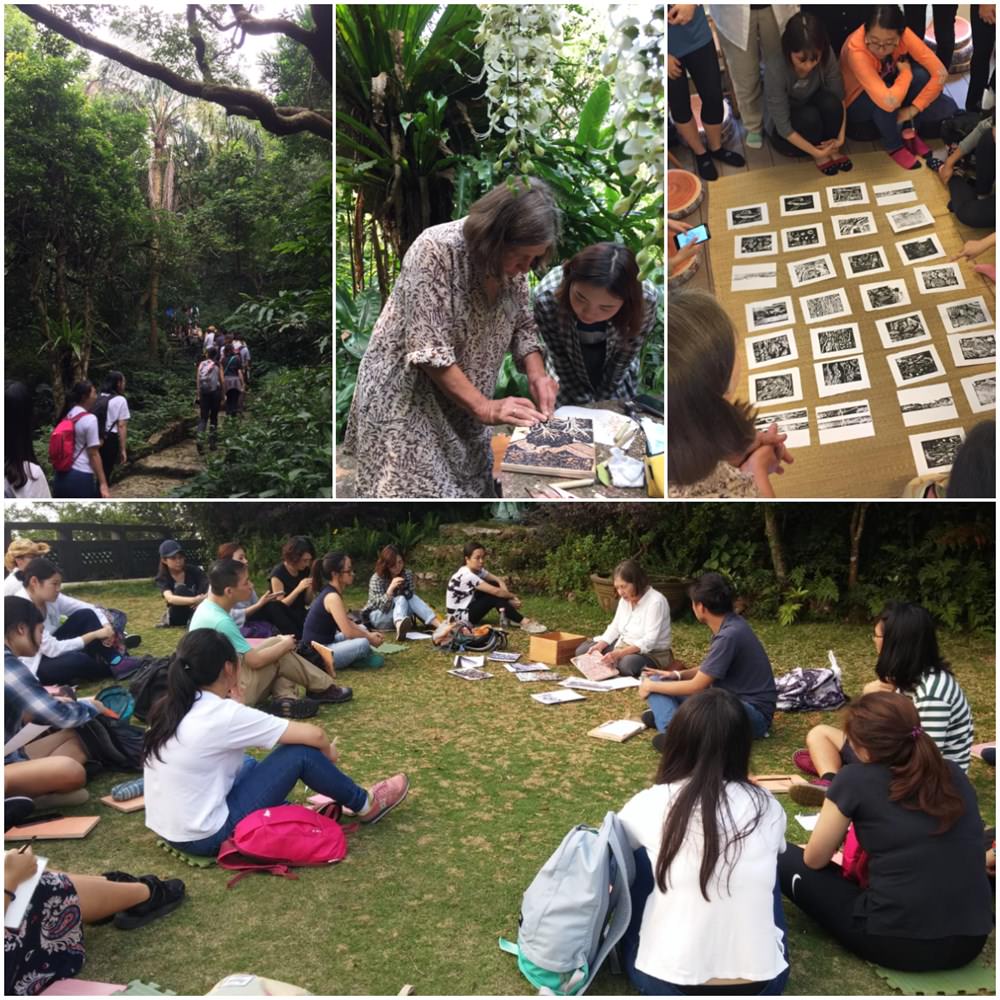 Following the pace of Mother Nature, the participants immersed themselves in the natural setting of Orchid Haven, Dragon pavilion and on the summit of Kwan Yum Shan to listen, draw and explore their inner voices. Learning about different wood types, carving tools and prinitng techniques, they went along with the woodgrains and created unique woodprints using their hands and perceptions. They framed their own woodprints and worked together to put up the exhibition at the end.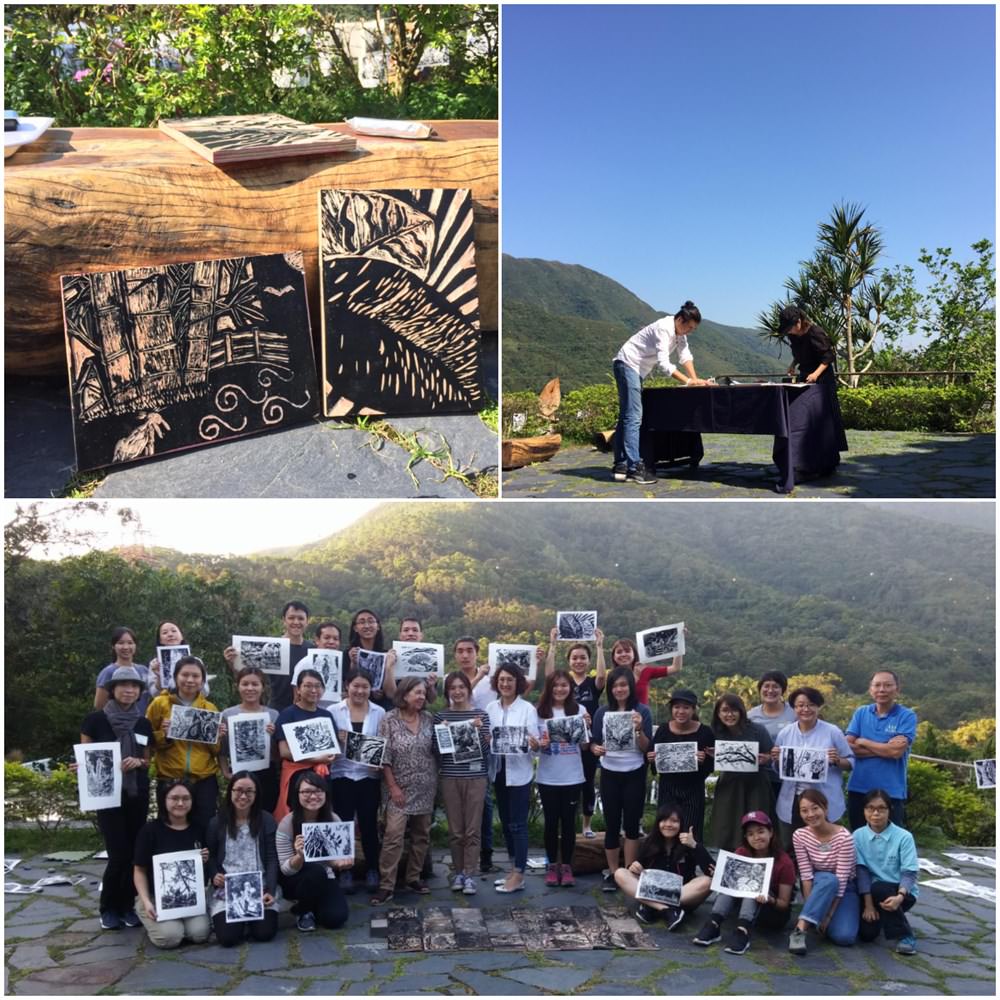 After the workshop, the participants became the KFBG Nature Art Ambassadors who helped holding easy and fun wood printing workshops and facilitated collaborative art work during weekends, sharing their personal journeys and what they have learnt from the workshop with the public.
Merlyn and the workshop participants' woodblock printings will be exhibited at the Art House during December 2018.
Click here and watch the interview with Merlyn Chesterman