Forest Restoration Project - Tree Planting 2019
16 May 2019 |
Activity Report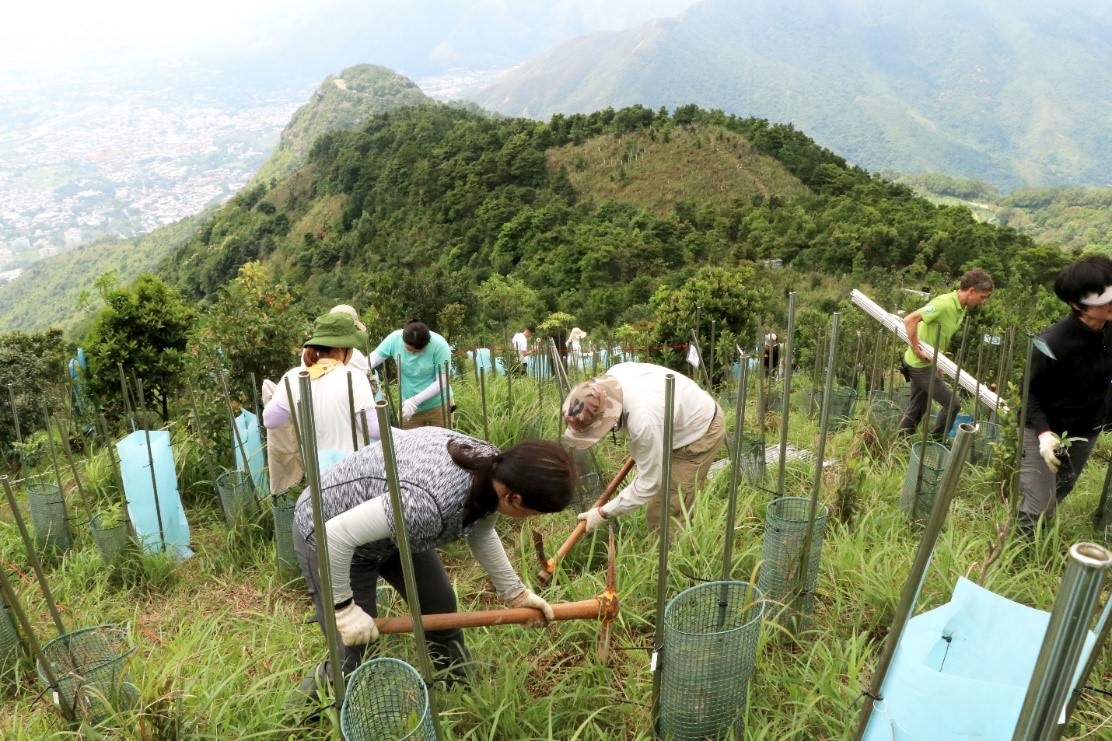 To celebrate Earth Day, on 23 April, 198 of Kadoorie Farm and Botanic Garden's staff got together to plant 1,200 native seedlings in our forest restoration site on the upper slopes of Tai Mo Shan. This is the one day of a year that gives all KFBG staff an opportunity to get involved in our forest restoration project.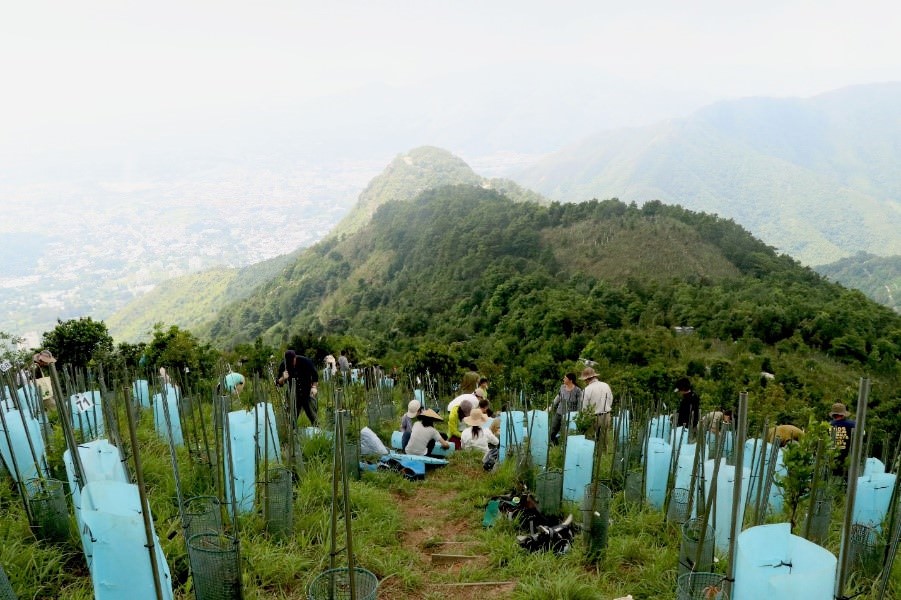 A key to restoration success is diversity. Therefore, this year's tree-planting event was all about enhancement planting. Our plant experts prepared a total of 80 different tree, shrub and climber species for staff to enrich the plant communities that have recovered naturally or been planted out over the years in that location.
On the day, staff were split into eight groups. Each group was given 160 seedlings to plant into a 20 x 20m plot. Seedling are put into separate bags that had been labelled to ensure they were planted in the correct location within four 5 x 5m cells laid out inside the larger plot, following a planting scheme devised by our experts.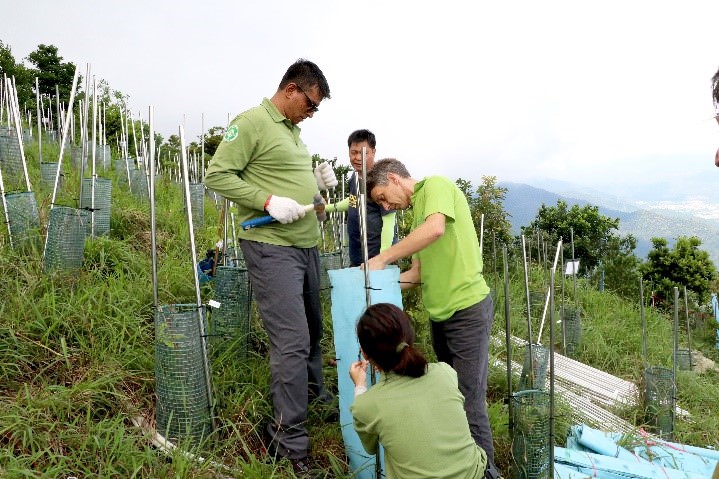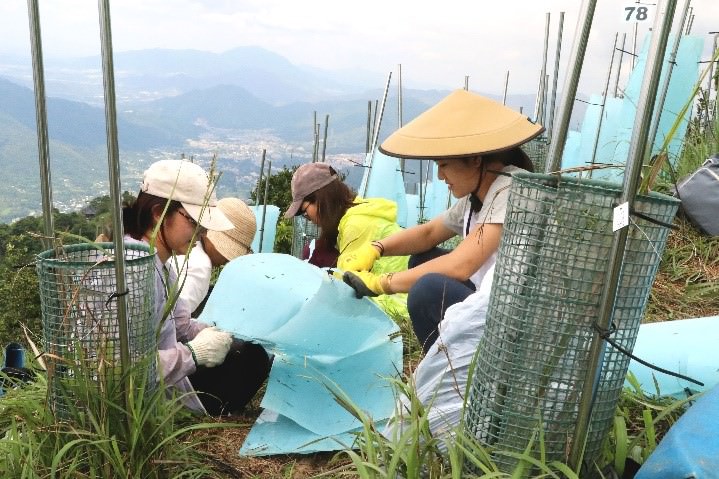 This activity not only helps our forest regenerate lost diversity, it also provides a great opportunity for our staff to spend an exciting day outdoors interacting with colleagues!
A lush and verdant canopy has emerged over some of the oldest plots that were planted back in 2013. With that in sight, we are confident that a vibrant native forest will be restored through collective energy and dedication.