Gaoligongshan Hoolock Gibbon Survey
28 February 2017 |
China Eco Tales
By Wang Bo (Conservation Officer) Kadoorie Conservation China

Gaoligongshan (GLGS) is located in the western part of Yunnan Province, bordering Myanmar. The over 600 km long massif extends from the Tibetan Plateau towards Indochina, forming the watersheds of the Salween River to the east and the Irrawaddy River to the west. This region is part of the larger Hengduan Mountains biodiversity hotspot. GLGS is an important transition of several biogeographic zones, and is home to a unique and diverse mixture of species, including the recently described Gaoligongshan Hoolock Gibbon.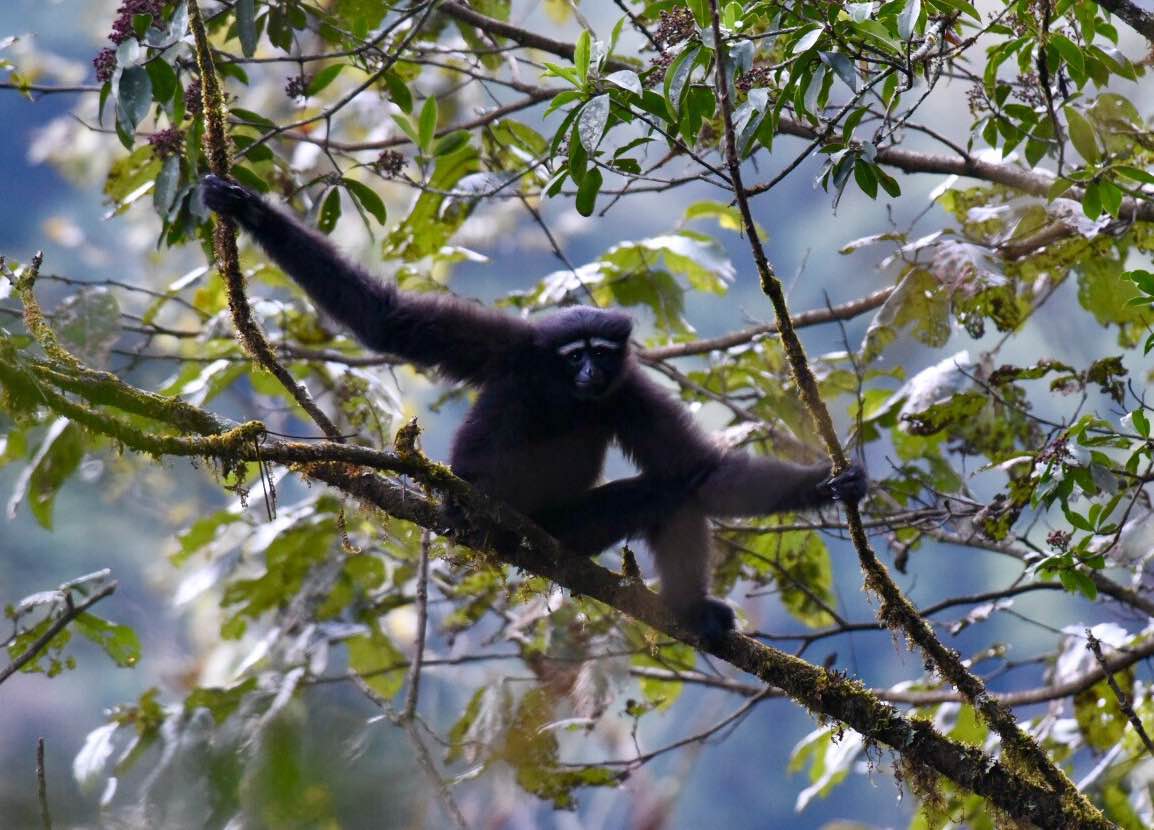 The first clear photo of Gaoligongshan Hoolock Gibbon within Tengchong section

The Gaoligongshan Hoolock Gibbon (Hoolock tianxing) - sometimes called the Skywalker Gibbon - was previously considered the easternmost population of Hoolock leuconedys. KCC have been conducting biodiversity surveys in the area since 2014, and decided to establish a Hoolock Gibbon monitoring team in April 2016 due to the extreme low number of remaining gibbons and a lack of ecological information for conservation intervention. From 23rd to 27th November 2016, KCC led the first comprehensive survey on Gaoligongshan Hoolock Gibbon in Tengchong. The survey team involved over 40 people, comprising members of KCC, GLGS and Hainan Bawangling National Nature Reserve, an experienced gibbon monitoring team that could help build up the capacity of the GLGS team.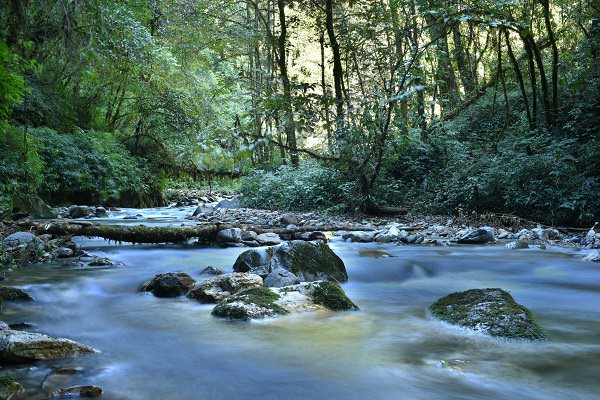 A beautiful stream at Datang

The survey team was allocated to eight different base camps in the forest of Datang and Zizhi. A minimum of six groups comprising 17 individuals of gibbon was confirmed during the 4-day survey. The first clear photograph of the gibbon living in Tengchong was taken by our team during the survey. This survey provided comprehensive scientific data of the gibbon population to develop more effective conservation strategies and monitoring programme.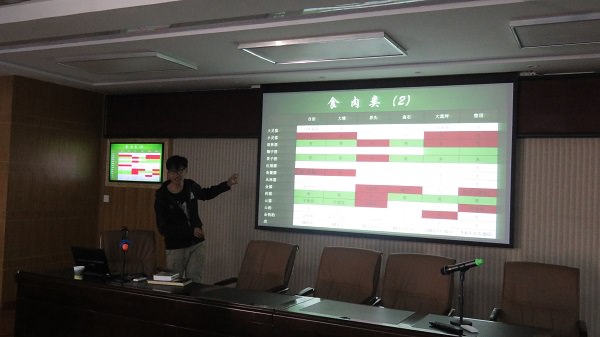 Li Fei of KCC was giving a talk on mammals to 165 participants

After the survey, KCC also delivered a biodiversity literacy 2-day training to 165 participants from the nature reserve, Yingjiang Forestry Department and Tongbiguan Provincial Nature Reserve. Training classes included conservation, taxonomy, distribution, survey methods and identification skills on mammals, birds, amphibians, reptiles and butterflies, as well as summarising the results of our two-year joint biodiversity survey in Tengchong.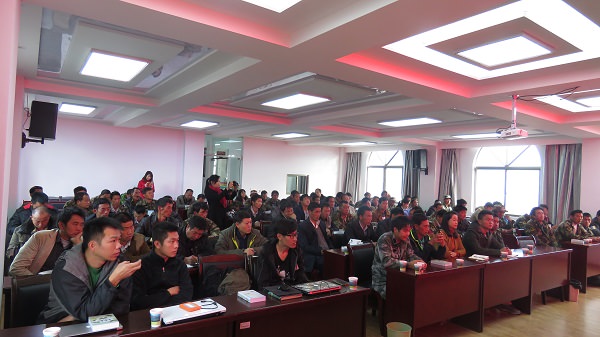 A total of 165 people from Tengchong Section of GLGS Nature Reserve, Yingjiang Forestry Department and Tongbiguan Provincial Nature Reserve participating in biodiversity training




"Biodiversity of Tengchong, Gaoligongshan" Field Guide summarising two years of our survey efforts

Copies of our Biodiversity of Tengchong, Gaoligongshan field guide, jointly written by KCC and the nature reserve, were distributed to all participants. Last but not least, some reserve staff who showed outstanding performance throughout the two-year joint survey were given field equipment prizes as recognition and encouragement.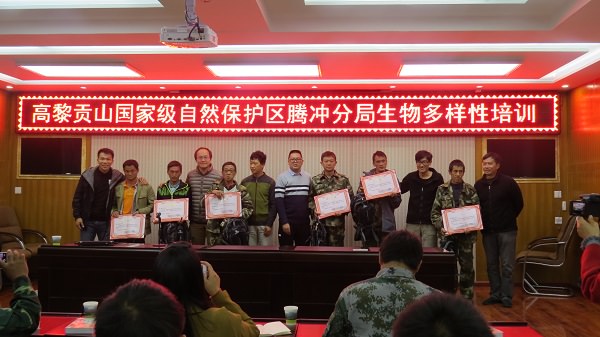 KCC staff and the Director of Tengchong Section of GLGS Nature Reserve rewarding wardens with outstanding performance

Reference:
1. Fan PF, 2017. Description of a new species of Hoolock gibbon (Primates: Hylobatidae) based on integrative taxonomy. Cited on http://onlinelibrary.wiley.com/doi/10.1002/ajp.22631/full, accessed in January 2017.