The successful propagation of an endemic species – Begonia hongkongensis is in bloom
8 November 2018 |
KFBG Diary
Back in 2005, staff from the Flora Conservation Department discovered and described a new species of plant found in a biodiversity survey. This species, Begonia honkongensis, is endemic to Kau Keng Shan, Tuen Mun. Since then, KFBG have successfully propagated this species in our nursery from one of the two type specimens. Earlier this year, seedlings were planted in theme gardens and reintroduced in forests next to the stream within KFBG, as they require damp conditions. This provides an opportunity for us to learn about this rare species and its ecology, whilst growing in natural and semi-natural conditions. We hope that by better understanding the needs of this species and its ecology, we will be able to increase the wild population size, and improve its chance of survival against climate change.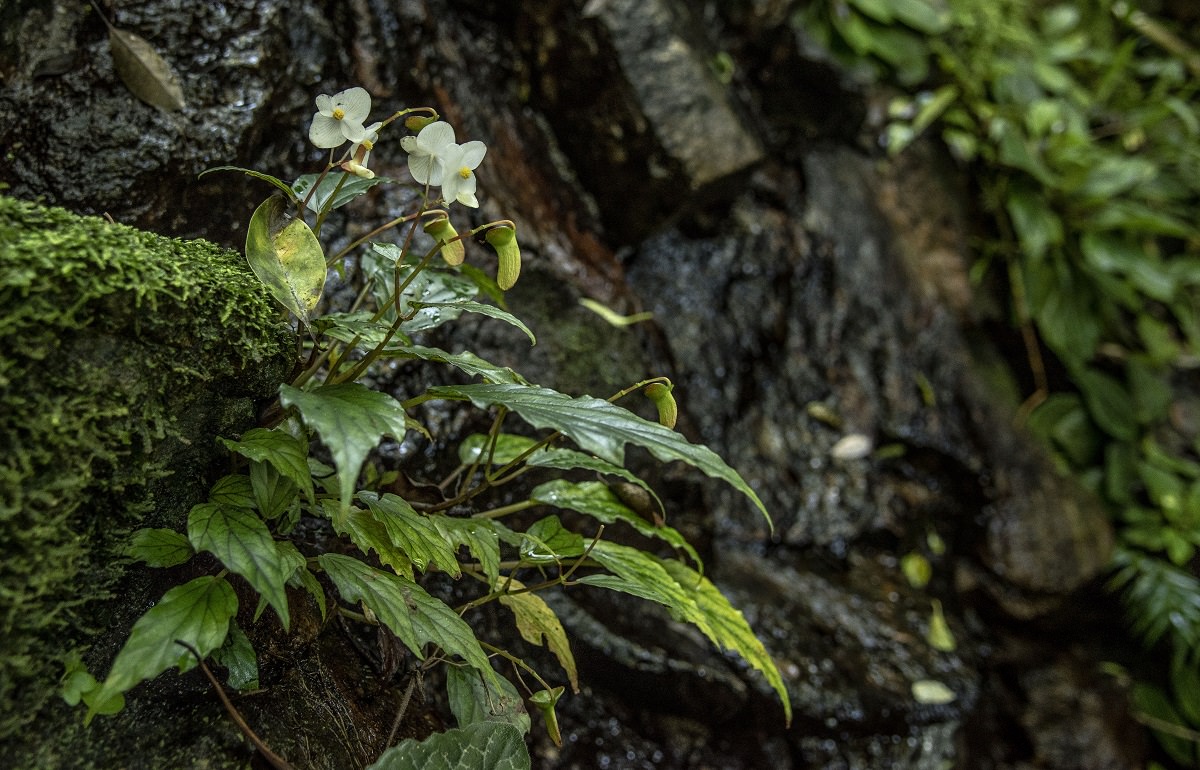 Begonia hongkongensis grows on moist rocks in Orchid Haven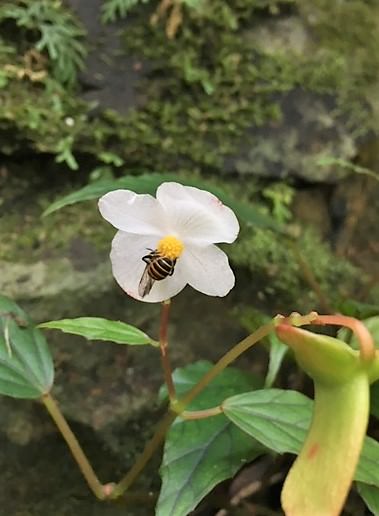 A flower and a fruit of Begonia hongkongensis
In mid-October, sightings of flowering Begonia hongkongensis were recorded. We have been especially fortunate to witness and record natural pollination carried out by a bee. Such a scene reminds us to slow down once in a while, and we might be able to see the fascinating work done by nature that often goes unnoticed.
Please enjoy the footage of an astonishing scene of pollination carried out by a bee: