Kadoorie Earth Programme 2022 Talk series by International Ecological Speakers "Opening of the Heart in Connection with Nature" with Claire Elouard
Introduction:
Nature is full of positive energy and connecting with nature is helpful in getting harmony and balance in our life. Join Dr. Claire Eloard to be in touch with different qualities of nature that can support us in the opening of our hearts and self-transformation: being inspired by nature's adaptability, resilience, abundance, generosity and simply being in the present.
Please download the poster HERE
Speaker: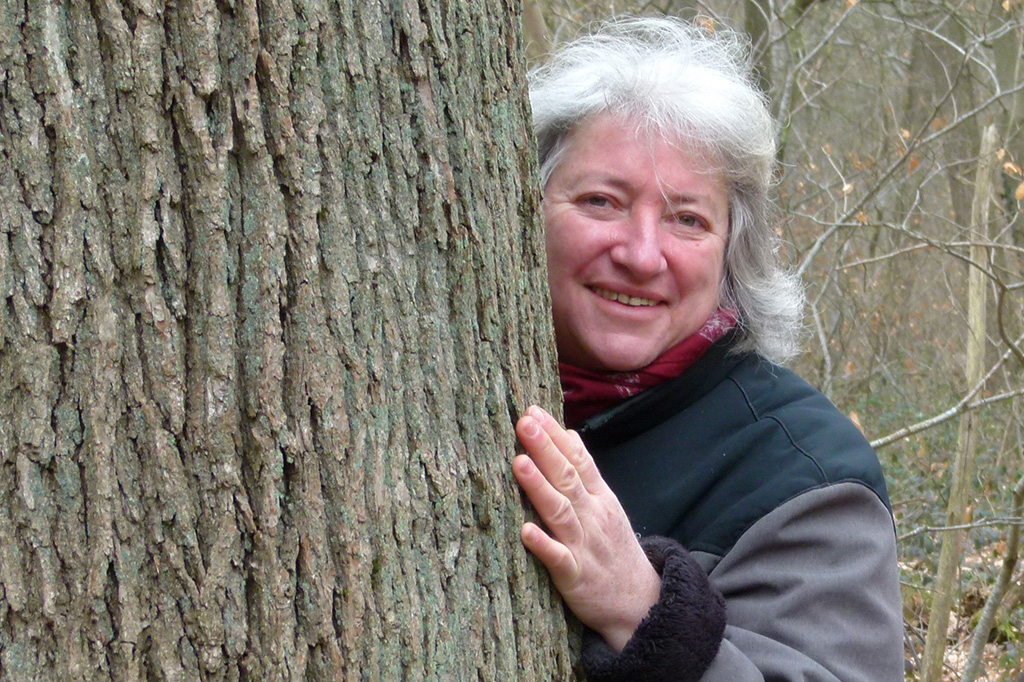 Dr. Claire Elouard spent her early childhood in Senegal, Africa, and later studied in France. She has a master's degree in Biology and a Ph.D. in vegetal ecology from Universities in France. She conducted her field research for her Ph.D. in Indonesia and afterwards spent eight years doing research in forest pathology and ecology in Malaysia and South India. Subsequently, she directed an environmental project in the Mumbai area in India, from 2001 to 2015.
Claire has been deeply connected with nature since childhood. She later developed her perception of nature's energy and deepened it by learning about the Hindu philosophy on the five elements and their corresponding chakras. She has been teaching people to communicate with nature and perceive its energy since 2004 across India, France, Taiwan, Hong Kong, Singapore and China. She has been coming to KFBG for over 10 years delivering her workshops on the "Energy of Nature".
Language
English
Date and Time
11 Aug 2022 (Thurs), 6 - 7:30 pm HKT (10 - 11:30am GMT)
Format
Zoom Meeting
Fee
A small donation to support our conservation work will be appreciated
Application
Please click HERE for the online registration by 10 Aug 2022
Enquiry
Natalie Leung at +852 2483 7108 or natalieleung@kfbg.org
Note
You will receive the zoom link for the talk before the programme date.
Please download and install Zoom on your device beforehand.
In case of cancellation, you will be notified before the talk and a full refund will be arranged.
More about Kadoorie Earth Programme
​​Kadoorie Earth Programme (KEP) is an initiative being co-created by KFBG and its network of collaborators and volunteers. By integrating the various strands of KFBG's nature conservation, sustainable living and holistic education programmes, it provides life-transforming learning experiences that reconnect people with themselves, each other and the rest of nature and enables them to cultivate resilience in the face of global challenges.
Be part of this unfolding initiative by joining our series of upcoming talks by world-renowned ecological speakers. Click HERE and save the dates to get inspired on how we can shift to an ecologically centred worldview, with care and reverence for the Earth.