"From Permaculture to Transition and Beyond…"with Rob Hopkins
Kadoorie Earth Programme
2022 Talk series by International Ecological Speakers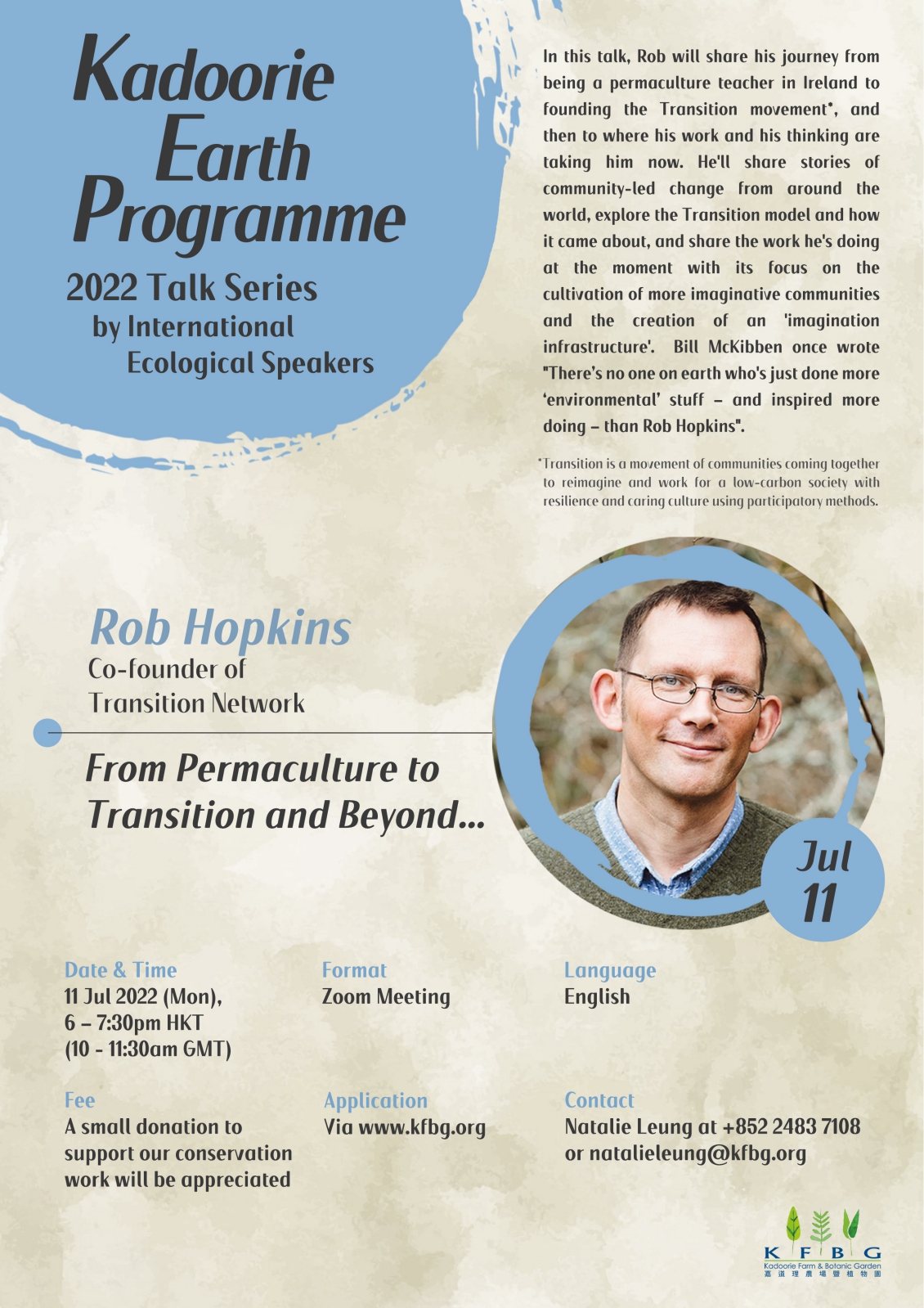 Introduction
In this talk, Rob will share his journey from being a permaculture teacher in Ireland to founding the Transition movement, and then to where his work and his thinking are taking him now. He'll share stories of community-led change from around the world, explore the Transition model and how it came about, and share the work he's doing at the moment with its focus on the cultivation of more imaginative communities and the creation of an 'imagination infrastructure'. Bill McKibben once wrote "There's no one on earth who's just done more 'environmental' stuff – and inspired more doing – than Rob Hopkins".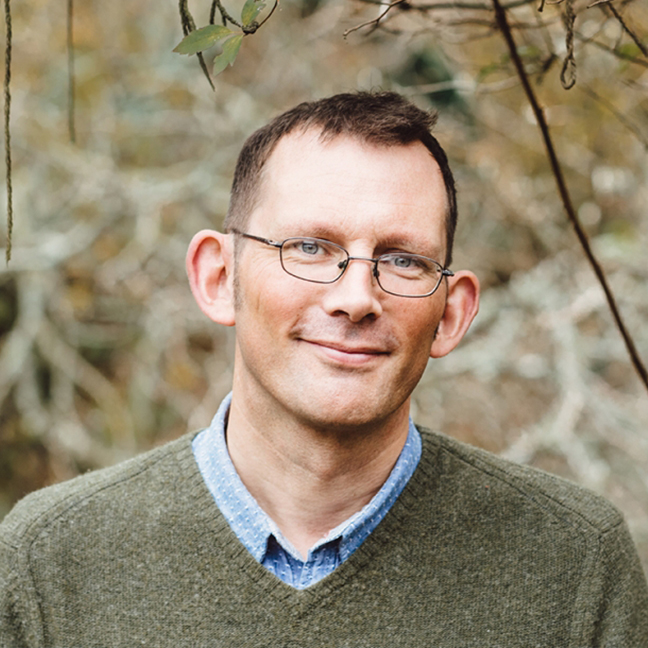 Speaker
Rob Hopkins is the founder of Transition Town Totnes and Transition movement. He is author of several books including 'The Transition Handbook' and, most recently, 'From What Is to What If'. He hosts the 'From What If to What Next' podcast, lectures widely, is involved in several pioneering initiatives in his own town, and was once one of 'Britain's 50 New Radicals'. In his spare time he gardens, draws and makes prints.
Language
English
Date and Time
11 Jul 2022 (Mon), from 6 - 7:30 pm HKT (10 - 11:30am GMT)
Format
Zoom Meeting
Fee
A small donation to support our conservation work will be appreciated
Application
Please click HERE for the online registration by 10 Jul 2022
Enquiry
Natalie Leung at +852 2483 7108 or natalieleung@kfbg.org
Note
You will receive the zoom link for the talk before the programme date.

Please download and install Zoom on your device beforehand.

In case of cancellation, you will be notified before the talk and a full refund will be arranged.
More about Kadoorie Earth Programme
​​Kadoorie Earth Programme (KEP) is an initiative being co-created by KFBG and its network of collaborators and volunteers. By integrating the various strands of KFBG's nature conservation, sustainable living and holistic education programmes, it provides life-transforming learning experiences that reconnect people with themselves, each other and the rest of nature and enable them to cultivate resilience in the face of global challenges.
Be part of this unfolding initiative by joining our series of upcoming talks by world-renowned ecological speakers. Click HERE and save the dates to get inspired on how we can shift to an ecologically centred worldview, with care and reverence for the Earth.