Kalimba Keychain & Mandala Online Workshop【Additional Weekend Class!】
Receiving lots of feedback and inquiries about the Kalimba Keychain and Mandala Workshop, we decided to organise a Saturday class in June! You can make an 8-key kalimba in the one-day online workshop.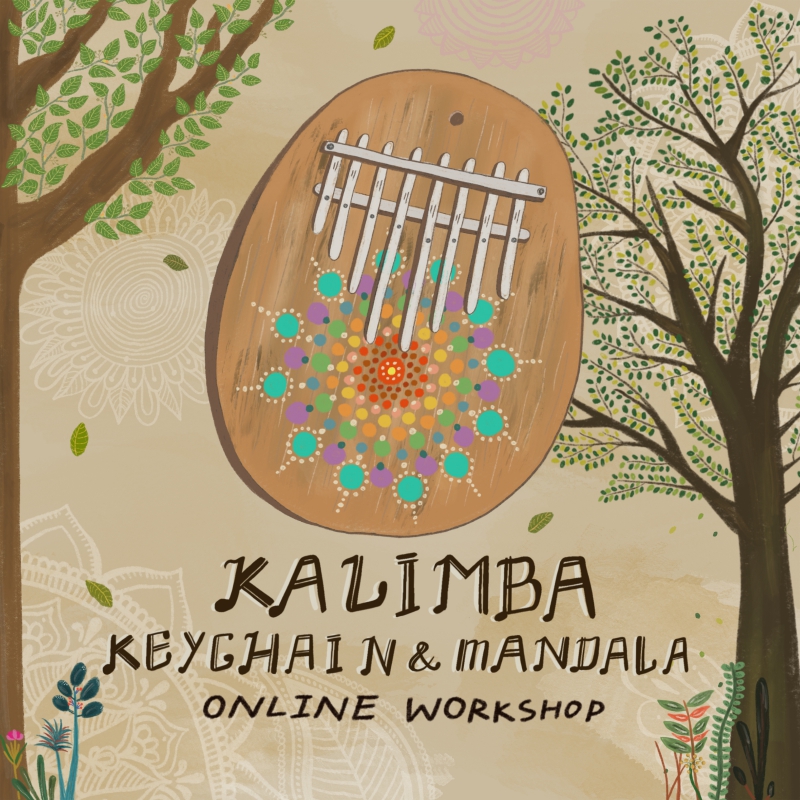 A one-day online workshop combines wood polishing, mandala painting, kalimba making and music sharing. Through observing natural shapes and lines, you will design your own mandala patterns and meditate through art. You can enjoy the mindful drawing process with soothing kalimba melody to relax and unwind, learn basic kalimba playing skills and have a music sharing session at the end.
Content:
In the first session, you will create an 8-key kalimba and learn about the story of the wood. Through mindful observation and mandala drawing on the unique wood piece, invite the mind and body to experience the pleasure of being in the present moment. The second session focuses on tuning and playing skill; allowing the ethereal sound of the kalimba guides us to our inner peace.
Material Pack will be delivered before the course starts (Including KFBG recycled wood, metal keys, acrylic paint, kalimba music scores and dotting tools)
Dates:
Class C: 25 June, 2022 (Sat)
Time:
1000-1430 (including 1-hour lunch break)
Target Audience:
16+ years old and adults from all backgrounds
Format:
Online Zoom platform
Language:
Cantonese
Capacity:
Maximum 20
Fee:
HK$400 (non-members), HK$360 (members)
*Inclusive of material pack sent to you by post prior to the workshop
Instructor:
Alice Lam (DipABRSM Percussion, BA (Hons) in Music, KFBG Art Education Officer)
Application
Please submit the online application form here before 19 June
Enquiry:
Please contact 2483 7276 Alice Lam or email to alice.lam@kfbg.org