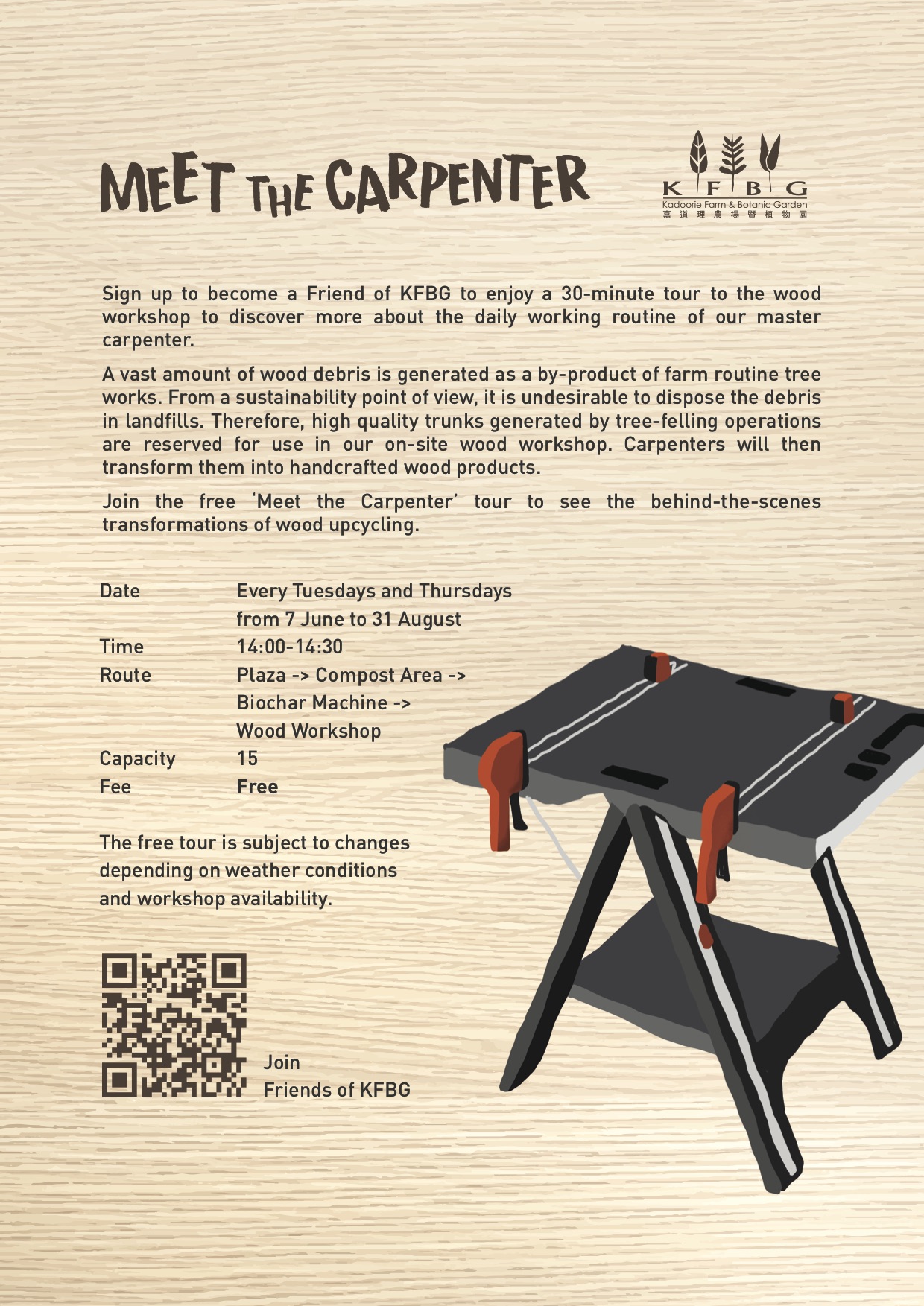 Click here to become a Friend of KFBG to enjoy a 30-minute tour of the wood workshop to discover more about the daily working routine of our master carpenter.
A vast amount of wood debris is generated as a by-product of farm routine tree works. From a sustainability point of view, it is undesirable to dispose the debris in landfills. Therefore, high quality trunks generated by tree-felling operations are reserved for use in our on-site wood workshop. Carpenters will then transform them into handcrafted wood products. Join the free 'Meet the Carpenter' tour to see the behind-the-scenes transformations of wood upcycling.
Date
Every Tuesdays and Thursdays from 7 June to 31 August
Time
14:00-14:30
Route
Plaza -> Compost Area -> Biochar Machine -> Wood Workshop
Capacity
15
Fee
Free
Enquiry
Please contact Alice Lam on 2483 7276 or email alice.lam@kfbg.org
*The free tour is subject to changes depending on weather conditions and workshop availability.