Play in the Woods │ Summer Celebration: 1-Day Storytelling Camp for Parents and Children (Additional session)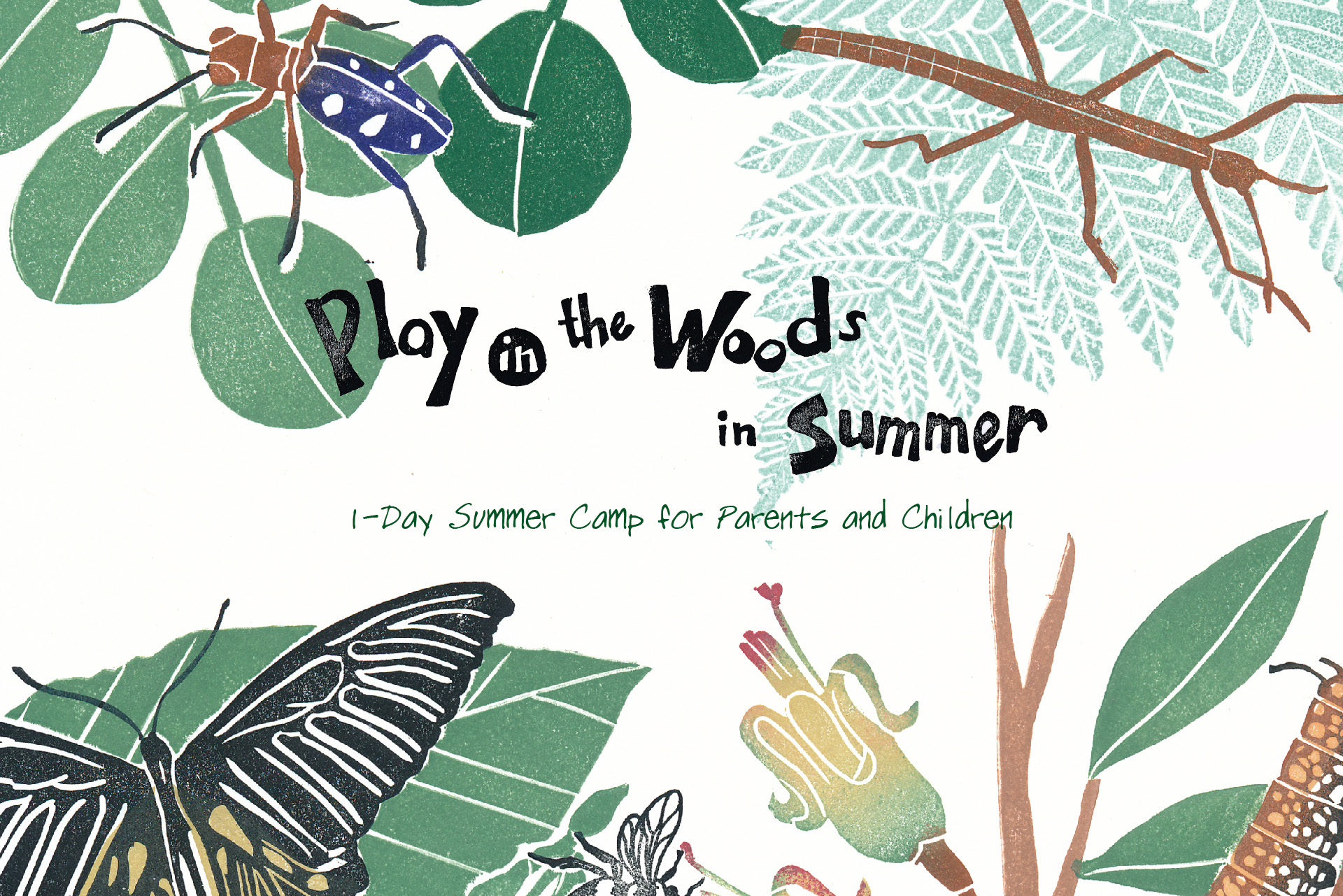 Summer is the time when the forest bursts with life and energy. We invite you on a journey to discover all the amazing things nature has to offer, while surrounded by trees, plants and sunshine. What kind of creatures might we find through the trees? What treasures might be hidden beneath the forest floor? We will gather to share forest stories; with boundless curiosity, children and parents can explore all the wonders in nature. Let your imagination run wild and create unique art pieces with the summer forest!
Programme Contents
● Learn about the natural world through interactive story sharing
● Reconnect to nature through sensory exploration
● Get immersed in the woods and discover the wonders that surround us
● Collect fallen treasures, create unique art pieces from nature
Programme Details
1. Date
CAMP W1: 24 June 2023 (Saturday)【Full】;
CAMP W2: 25 June 2023 (Sunday)【Full】;
CAMP W3: 6 July 2023 (Thursday)【Full】;
CAMP W4: 7 July 2023 (Friday)【Full】;
CAMP W5: 27 July 2023 (Thursday)【Full】;
CAMP W6: 28 July 2023 (Friday)【Full】;
CAMP W7: 2 July 2023 (Sunday)【Full】;
CAMP W8: 13 July 2023 (Thursday) ;
CAMP W9: 14 August 2023 (Monday) ;
CAMP W10: 15 August 2023 (Tuesday)
(*All the activities are the same in each camp)
2. Time
10am-3pm
3. Venue
Kadoorie Farm and Botanic Garden
4. Language
Cantonese
5. Target Audience
Children 3-5 years old and parents (every child must be accompanied by a parent)
6. Capacity
10 pairs of children and parents per camp (1 child and 1 parent per pair only)
7. Fee
HK$750 per pair of 1 child and 1 parent
(Including admission fee, programme fee, light vegetarian lunch, internal shuttle bus fee to upper area and shuttle bus service)
Note: Once the application is confirmed, refunds are not available except if the event is cancelled due to bad weather.
8. Shuttle bus arrangement
Pick-up and drop-off shuttle bus service at Tai Po Market/Kowloon Tong MTR station
9. Application
Please submit your online application form on or before 30 June 2023.
Applications are accepted on a first-come, first-served basis.
Enquiry
Contact Holly Ho at 2483 7111 during office hours (Mon-Fri, 9am-5pm) or email holly.ho@kfbg.org