Habitat Restoration Programme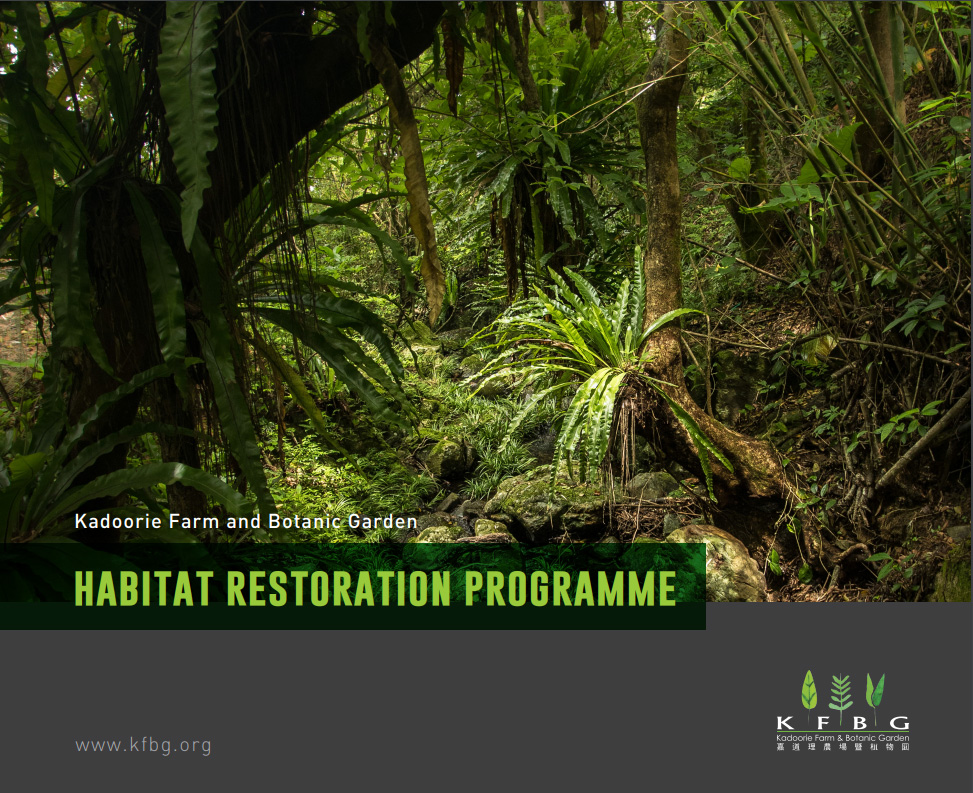 'To harmonise our relationship with the environment.'
Get Involved

Show your commitment to the environment, inspire your workforce, and help us to reforest the mountainside of Hong Kong's highest peak. Our programme provides an amazing team building experience and helps us fund reforestation on the steep slopes of Tai Mo Shan which can be labour and cost intensive.
The programme fee will go towards the KFBG Native Tree Nursery and future tree planting in our groundbreaking, globally recognized, Forest Restoration Research Programme.
Programme Details
Number of Tree Seedlings: On average, each person will have the chance to plant 1 seedlings/plant species (some teams may find it more efficient or prefer to divide the labour differently, but the total number of planted species should be the total number of participants).
Materials & Tools: KFBG will provide planting materials, tools, and tree seedlings/plant species.
Transportation: KFBG will provide transportation from the KFBG's reception to the tree planting site.
Activity Period: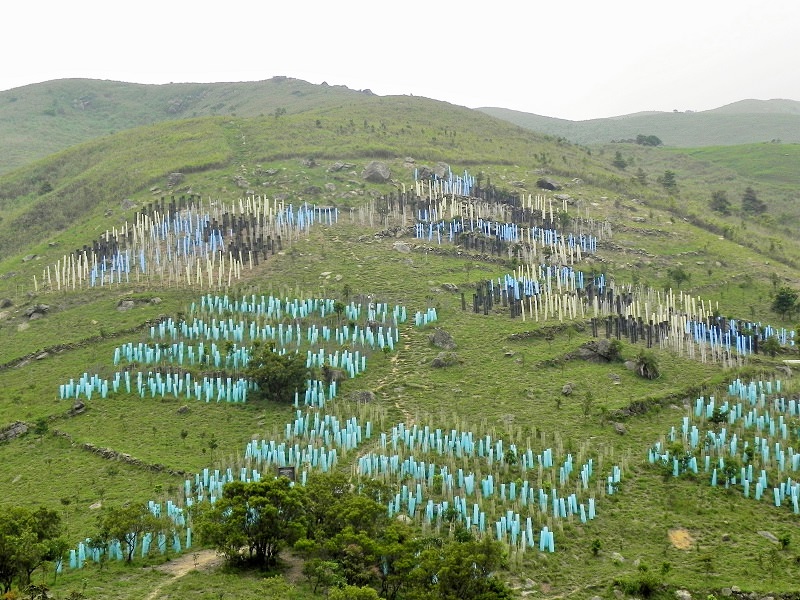 Summer Session

Duration:
May - July (Tuesday - Saturday, except public holidays),0900 - 1300 hours (approximately 4 hours).

(Activity month may vary with practical condition. Please visit our website for latest update)
Fee*: Minimum charge HKD50,000 for a group of 20.
Autumn Session

Duration:
October - December (Tuesday - Saturday, except public holidays),
0900 - 1300 hours (approximately 4 hours).
(Activity month may vary with practical condition. Please visit our website for latest update)
Fee*: Minimum charge HKD50,000 for a group of 20.
*The Fee Includes: seed collection, caring of seedlings, pre-planting site preparation, planting materials, staffing and transportation on programme day, post-planting site maintenance, and tree growth monitoring.
Target Audience & Group Size: Adult (aged 18 or above)
Facilitator: KFBG Education Officer and Certified Arborist (International Society of Arboriculture)
Insurance: All groups are advised to arrange for their own insurance coverage for the persons participating in this tree planting activity
Enquiry: engage@kfbg.org
Programme Highlights
Silent Walk

A simple breathing exercise followed by a silent walk to the planting site will allow participants to reconnect with nature, and help them to release stress and find some inner peace.
Your Team Building Day

Participants will learn about Hong Kong's ongoing tree restoration project, the value of native trees, how various plant species can contribute to a healthy forest and carry out hands-on planting of tree seedlings on the hill slopes which will help the young woodlands to become healthier. The day will consist of activities that help your team to relax and reconnect with nature as well as increase co-operation, enhance communication skills, and develop team spirit.
Planting Activity

In this project, different native tree, shrub, fern and orchid species will be planted in groups with different conditions. Tree guards and/or other planting tools will be used to improve the survival chances of tree seedlings. Participants will be divided into groups and complete different tasks such as weeding the site, adding fertilisers, setting special tree guards, and planting seedlings. While designing the work flow and allocating tasks, participants will be able to understand the importance of their role in a team and the difference it makes when a team collaborates effectively. The work must meet a rigorous scientific standard so that this long-term experiment, lasting many years, will be valid.
DONATIONS

Organizations may also choose to make a donation to reforestation research in lieu of tree planting. All proceeds will go to our reforestation research and tree planting, especially in steep, inaccessible slopes. KFBG's reforestation research is a ground breaking effort to rejuvenate barren and scarred landscapes into an ecologically balanced, sustainable and rich forest of native plants and animals. This important work will help inform and transform restoration practices across the world. In recognition of your support, all donations of $50,000 and over will be recognized with a Certification of Appreciation. Please help us build a world in which people live sustainably with respect for each other and nature.
If you would like to inquire about donations, please contact: engage@kfbg.org
Tree Planting Guidelines and Precautions
Please bring along your own water bottles. There is no bottled water available at KFBG, but we
have water dispensers for water refill.
The footpaths are muddy and sometimes slippery. It is highly recommended that you wear
appropriate clothing (e.g., sports/hiking shoes, outdoor wear). Please also bring along your hats
and umbrellas/raincoats, in case of rain, and insect repellent (such as citronella-based insect
deterrent). Be prepared to get dirty and sweaty. If needed, please bring your own hiking pole.
Please follow the instructions of our staff at all times. They care about your safety and well-being.
Toilet facilities are available in the Reception area and Upper Canteen (close to where the Habitat
Restoration take place).
The Upper Canteen will be reserved exclusively for your group to use.
Tree planting equipment will be provided. Equipment should be handled with care and must be
returned to our staff in good condition after the planting activity has been completed.
This activity can be strenuous and is not recommended for age under 18 or elderly persons. The
tree planting is held on the steep slopes of Tai Mo Shan; for those who have acrophobia, vertigo or
not capable in walking on steep slopes, please carefully consider whether it is suitable for you to
participate in this activity.