The 2nd Nature Hikeathon & Treasure Hunt @KFBG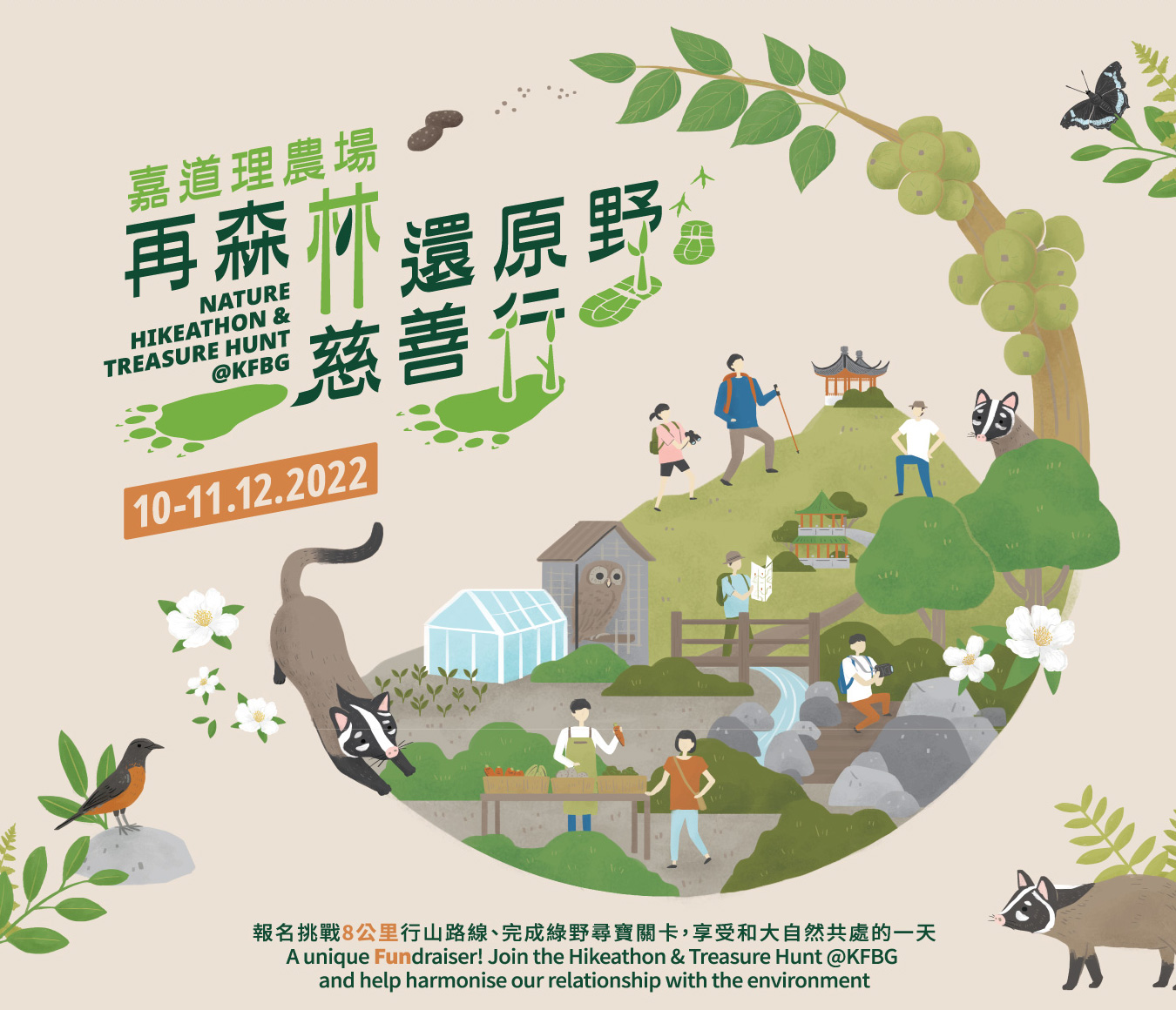 The 2nd "Nature Hikeathon & Treasure Hunt @KFBG" Charity Event will be held at Kadoorie Farm and Botanic Garden on December 10/11, 2022. In addition to raising funds for nature conservation, the event also commemorates the Kadoorie Brothers' efforts in alleviating poverty by helping New Territories villagers help themselves through teaching farming skills, loans and gifts of farm animals, construction materials.
An 8km Hikeathon will take place on Saturday December 10. Participants will pass by the most scenic parts of KFBG, including the iconic Kwun Yum Shan and Kadoorie Brothers' Memorial Pavilion, the 4 Pillars from the old Central Post Office, Signpost Lookout, and the Rainbow Pavilion. Along the way, participants can learn more about Hong Kong's fauna and flora and enjoy stunning views of the Kam Tin Valley and Tai Po countryside.
On Sunday, December 11, our Farm turns into a treasure hunt playground. You can participate as an individual, form a family or company team (2 to 4 persons). Twenty checkpoints await your discovery. Choose to visit as few or many of the checkpoints as you wish. Each one will inspire and delight you with an intriguing activity.
Join either event or sign up for both! A Bazaar awaits participants on both days, featuring tours of Kadoorie Farm's eco-gardens, fun-filled activities, and natural products for sale. Enjoy a fun-filled weekend in nature and help raise funds for nature conservation.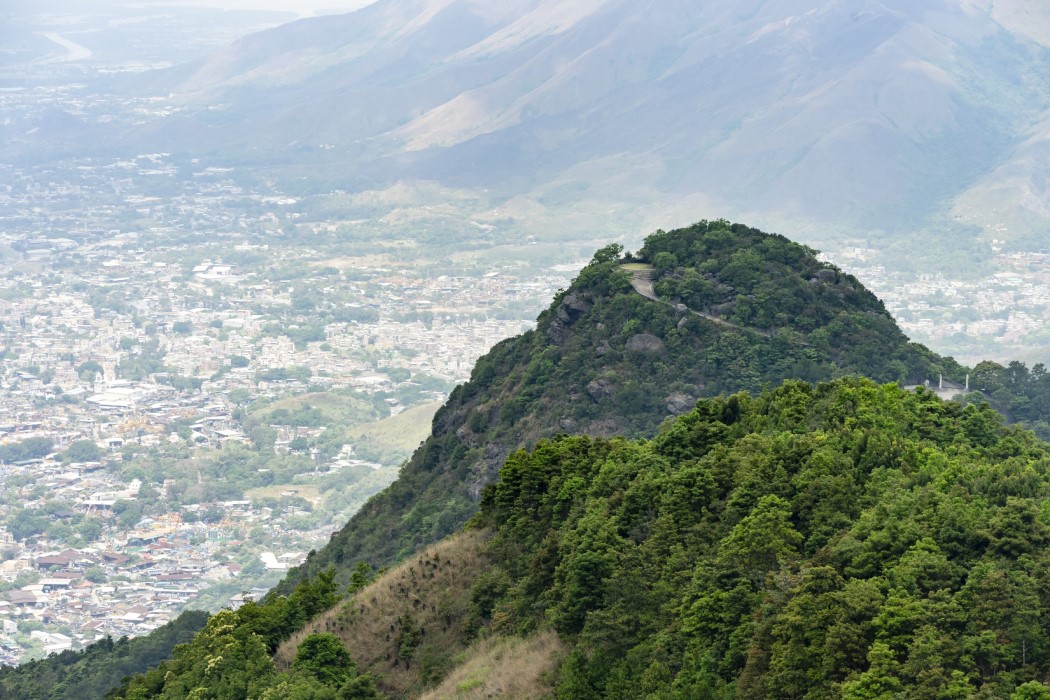 All funds raised through the event will go towards KFBG's nature-based programmes for wildlife conservation, holistic education, and sustainable living, in our mission towards harmonizing our relationship with the environment.
Event highlights
Explore KFBG in an exclusive way

See amazing views of Taipo and Kam Tin countryside

Learn about nature conservation at event activities

Share a fantastic day out with family, friends or colleagues

Enjoy the Nature Bazaar after the event
More details please click here: www.kfbgevent.com