Woodwork Demonstration Booth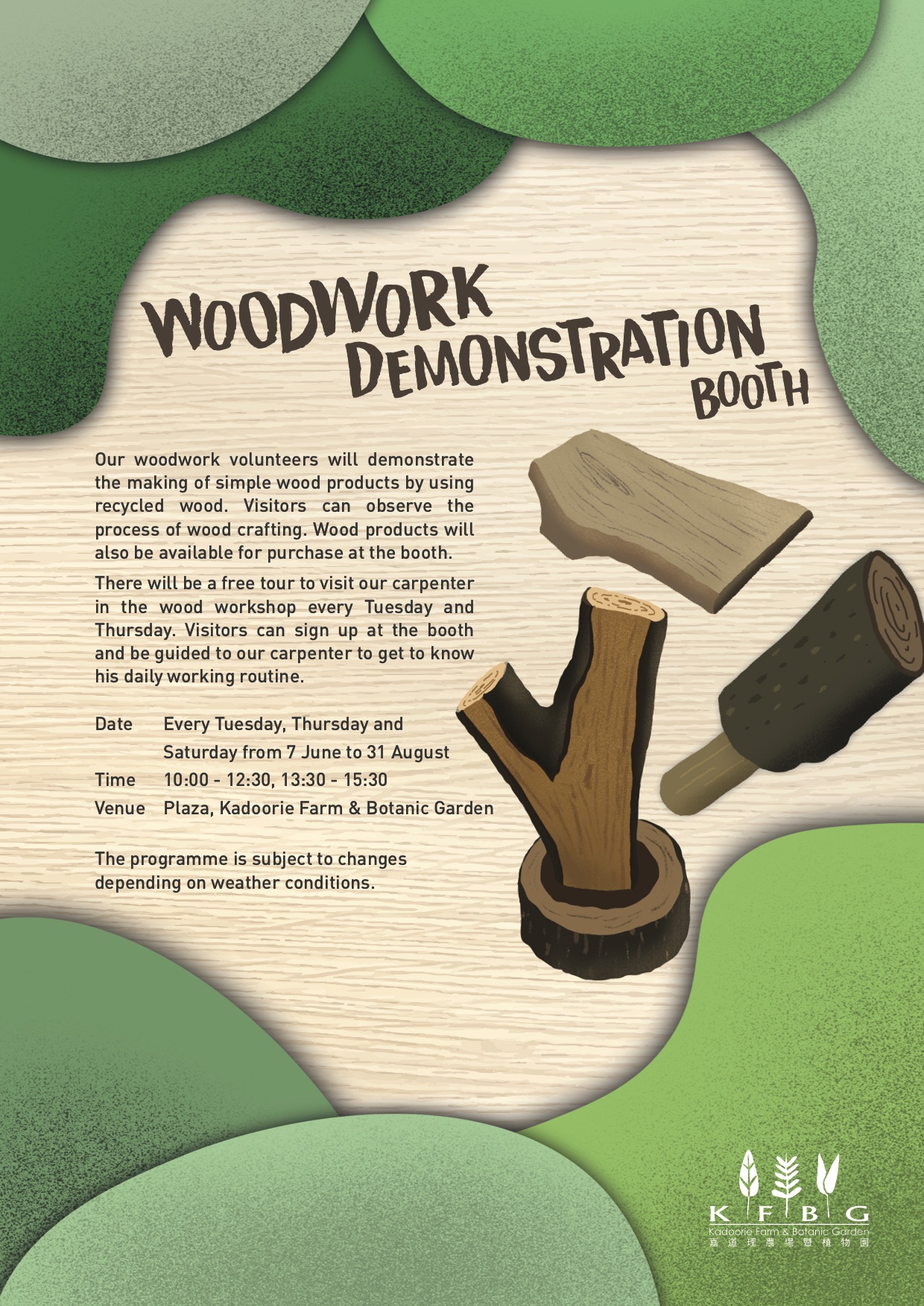 Our woodwork volunteers will demonstrate the making of simple wood products by using recycled wood. Visitors can observe the process of wood crafting. Wood products will also be available for purchase at the booth.
There will be a free tour to visit our carpenter in the wood workshop every Tuesday and Thursday. Visitors can sign up at the booth and be guided to our carpenter to get to know his daily working routine.
Date
Every Tuesday, Thursday and Saturday from 7 June to 31 August
Time
10:00 - 12:30, 13:30 - 15:30
Venue
Plaza, Kadoorie Farm & Botanic Garden
Enquiry
Please contact 2483 7276 Alice Lam or email alice.lam@kfbg.org
The programme is subject to changes depending on weather conditions.