Botanic Garden and Nature Reserve
Exploring Our Hillside
Forest Restoration Site
Prior to human impact, Hong Kong was clothed in lush evergreen forests dominated by trees belonging to the families Lauraceae, Hamamelidaceae, Fagaceae, Euphorbiaceae and Magnoliaceae, among others. With the earliest human settlement, however, demand for land, fuel and building materials ushered in an era of landscape-level deforestation. Today, almost nothing of the original vegetation remains. The expansive forests that cover much of Hong Kong today are in fact the result of secondary regrowth, made up of the diminished species pool that survived the centuries of exploitation. Surprisingly, diverse flora persists: to date, more than 2200 native plant species have been recorded here.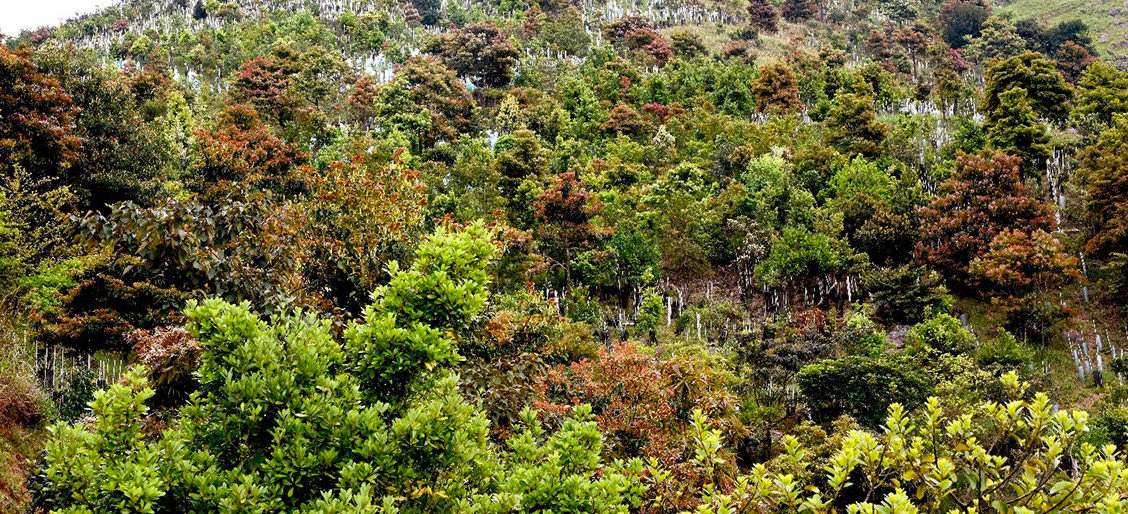 In the hope of restoring Hong Kong's native forest, we started our Forest Restoration Project using a large number of native species to increase the species diversity of our forest. Today, we present to you a forest with the highest diversity of native species in Hong Kong. If you are a wildlife lover, I urge you to pay a visit to our Forest Restoration Site. The high tree diversity is bringing back native insects and birds that are uncommon elsewhere. You can explore the area and learn the names of our native species walking through our nature tree walk.
Our Forest Restoration site is an all-season attraction: admire leaf flush in spring, be dazzled by the buzz of insects in summer, be inspired by leaf colour change in autumn, and relish the stillness of nature in winter.
A forest takes a long time to grow, but you will be surprised by how different it may look from one month to the next. You are invited to witness the unfolding drama as our forest grows.