Another KFBG Milestone: Wild Animal Rescue Centre has received its 50,000th animal
Kadoorie Farm and Botanic Garden (KFBG) Wild Animal Rescue Centre (Rescue Centre) has received the 50,000th animal since its establishment in 1994. This marks an important milestone and also coincides with the 25th anniversary of the Rescue Centre.
The 50,000th animal is a beautifully marked juvenile Burmese Python (Python bivittatus). It was captured as a stray in Tai Po Industrial Estate and delivered by the Police to the Rescue Centre on 22nd May 2019. The python which is just over 1 year old passed its health check on arrival and was promptly released back to the wild in protected Country Park.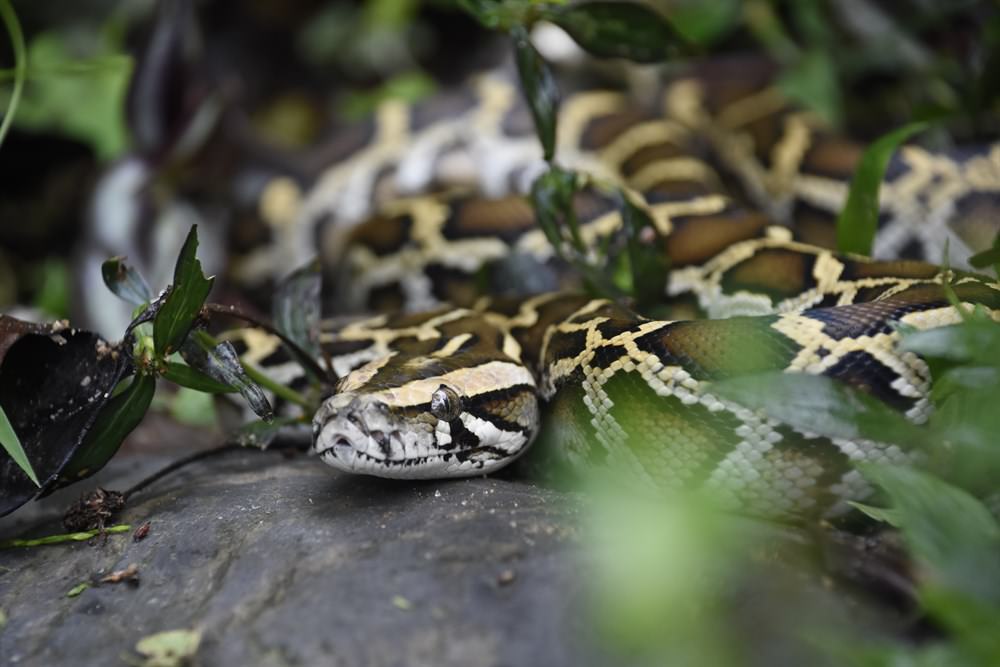 To mark this special occasion for the organisation, the python was released by the KFBG Board Chairman Mr Andrew McAulay whose efforts in the 1990s to develop wildlife rescue work at KFBG have enabled this milestone to be reached. After release the python moved slowly into the undergrowth and disappeared into nearby water.
Hopefully this young snake will stay away from urban areas and live out a long life in the countryside where it is an important top predator in the food chain.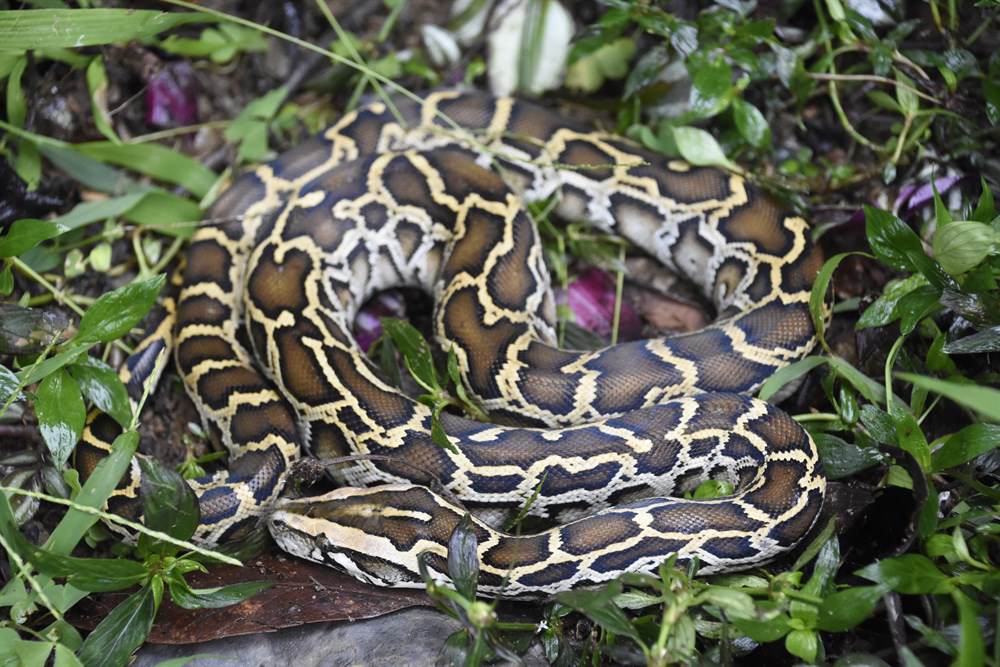 The Burmese Python is an internationally protected species and collecting or disturbing the animals or their eggs in the wild is prohibited in Hong Kong. The python is the largest species of snake in Hong Kong reaching lengths of up to 5m. It is also non-venomous.
Over the past 25 years, the Rescue Centre has received over 50,000 animals including local native wildlife and animals seized from the illegal wildlife trade. In its early days, the Rescue Centre received primarily local birds of prey from the authorities, SPCA and the public but soon the centre began taking delivery of seized animals that were part of the illegal wildlife trade and other local wildlife as well as birds. Over time an important partnership developed with the AFCD, SPCA and the Police. Many rescued animals have been successfully rehabilitated and released, re-homed to suitable long-term facilities overseas, or repatriated to their country of origin. The Rescue Team will continue its life-saving work in support of wildlife conservation locally and globally.