Can Hong Kong's iconic Incense Tree survive and thrive?
10 October 2022 |
Plants & Us
Incense Tree (Aquilaria sinensis) is a precious tree species found only in Hong Kong and south China. This tree is of high historical and cultural significance as it is believed to have given rise to the name Hong Kong. More importantly, it is an ecologically important species in Fung Shui woods and secondary forests in Country Parks. However, Incense Trees in Hong Kong and the region are threatened by poaching for their highly desirable agarwood, a fragrant resinous heartwood produced by the tree. Poaching is fueled by high market demand, and thus high profit margins, due to its use in traditional medicines, perfumes, incense and religious ceremonies.
To help protect remaining populations of Incense Trees in Hong Kong, Kadoorie Farm & Botanic Garden (KFBG) initiated a project to survey and conserve this species. In collaboration with The University of Hong Kong (HKU), a PhD student has devoted five years to studying the ecology and genetic diversity of this species in Hong Kong.
Through field surveys, we found that poaching had huge impacts on the population and genetic diversity of the species. Wounded and dead trees were found at most survey sites, and we suspect a loss of >90% of individuals at some populations. For example, a survey in 2015 recorded 69 individuals in part of Tai Po Kau nature reserve. However, only four individuals were recorded there in 2020, and three of them were severely wounded. Poaching and injuring of trees are believed to be the major causes of the loss of the Incense Trees. Poaching was evident even in relatively secure sites where regular patrolling is conducted, such as at KFBG and Fanling Golf Course. To fight against illegal poaching at KFBG, we have installed fencing to protect individuals at risk.
On top of poaching, habitat loss is another major threat to the survival of Incense Trees. Incense Trees are commonly found in relatively old forests of Hong Kong – Fung Shui woodland. These loosely managed forests are unfortunately where developers lurk.
Can Incense Tree survive in Hong Kong's forests under such unfavourable circumstances? Although many large and mature trees have been lost due to poaching, can the remaining young trees grow to reproductive size and provide sufficient genetic diversity for future generations? To help answer these questions, our PhD student, Edwin Kwok collected DNA samples of Incense Trees across Hong Kong and studied the genetic diversity at KFBG's Conservation Genetics Laboratory.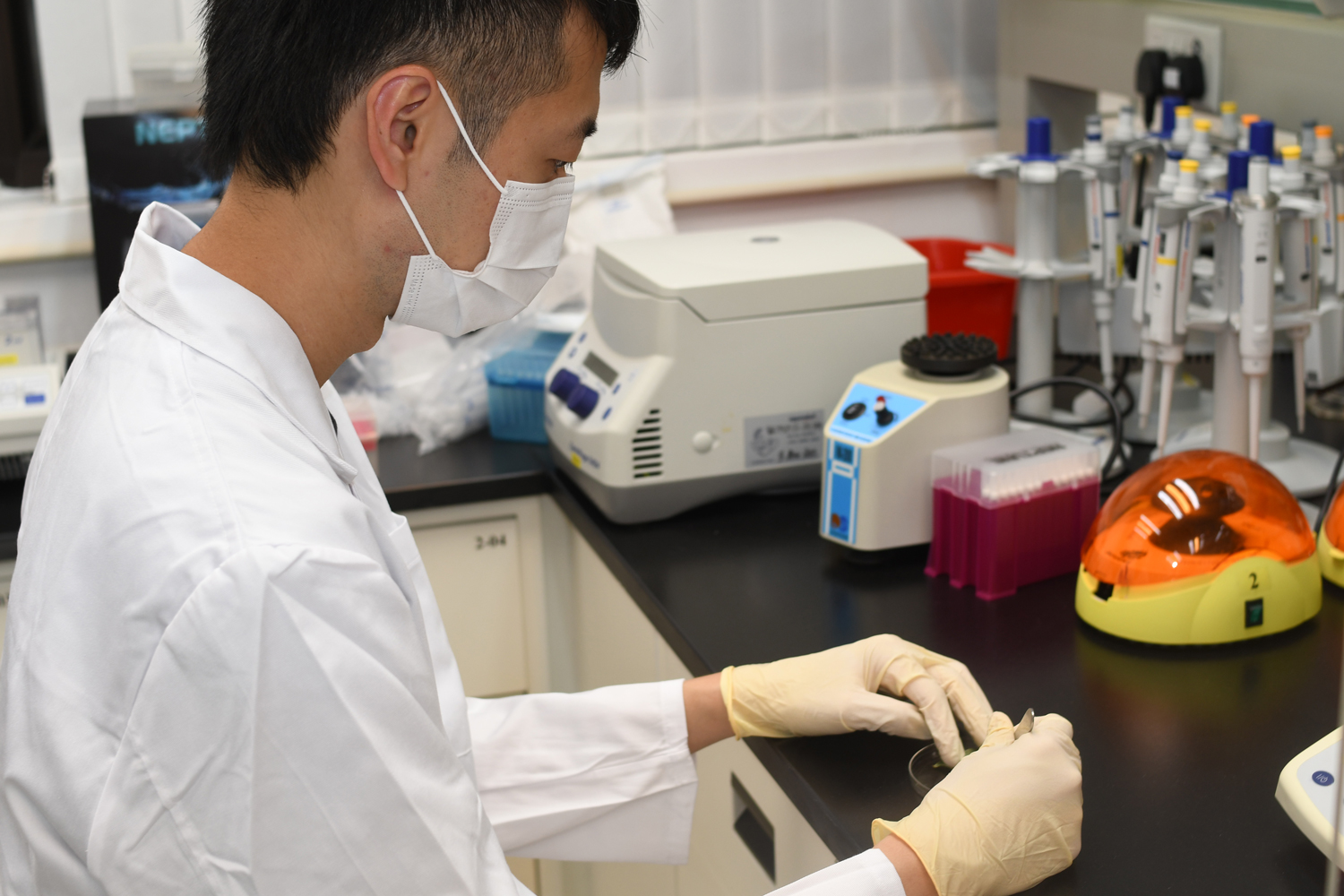 At KFBG, we apply an ecologically-driven approach to re-establish stable and genetically diverse populations of incense tress at KFBG. Our field staff collected seeds of Incense Trees from various sites around Hong Kong for propagation in our Native Tree Nursery (NTN). The seedlings are then planted out onto our forest restoration site.
The good news is that Incense Trees tend to be fast-growing and can flower even when young if they are planted in a suitable environment. For example, Incense Trees planted in our forest restoration site attained 2 m in height and started to produce flowers and fruits within just five years. These characteristics can be beneficial to nurturing greater genetic diversity in a relatively short period of time, and this means more resilient in the face of a changing environment. In the meantime, we will continue to develop a multi-pronged conservation strategy to ensure the survival of this iconic tree in Hong Kong.