Forest Restoration Project – Tree Planting Activity 2017
23 May 2017 |
Activity Report
Tree planting activity is an annual event of KFBG on Earth Day. Our staff celebrate Earth Day through planting native trees on the hillside of Tai Mo Shan. Owing to adverse weather, tree planting activity this year was rescheduled to 25th April 2017 this year.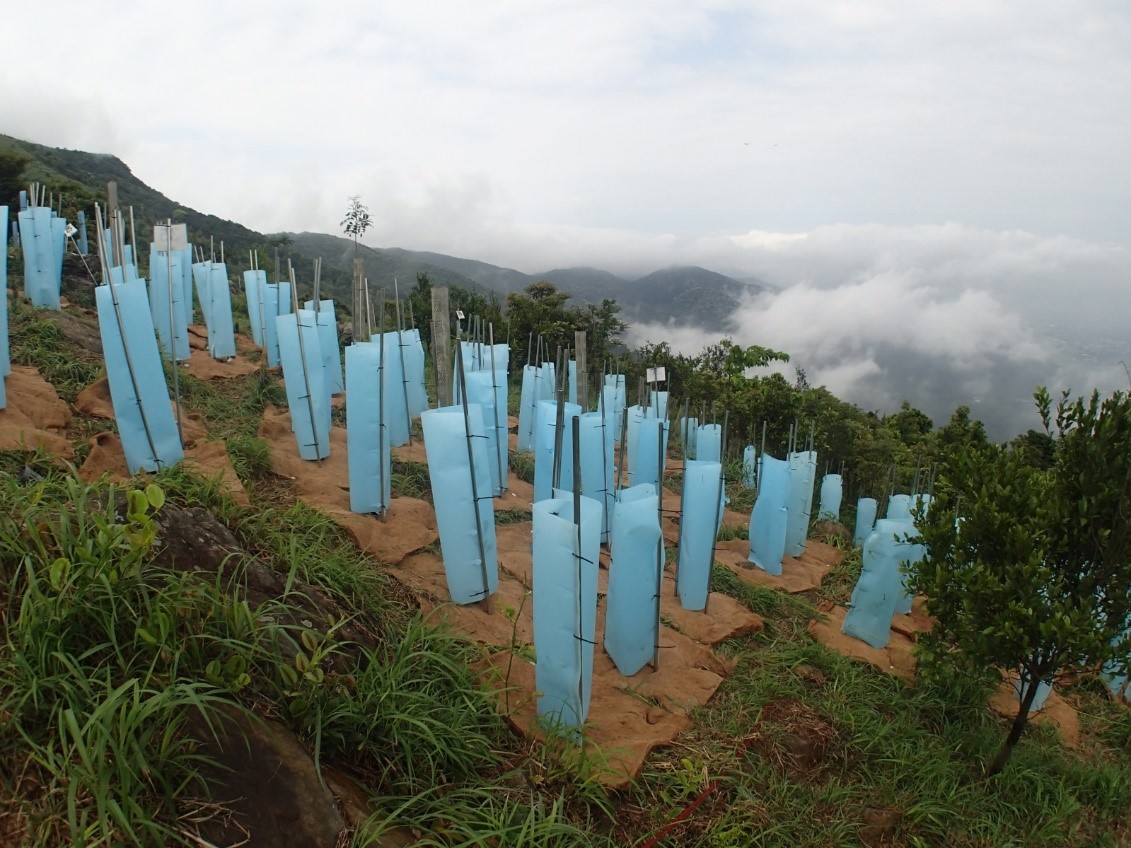 Set up for this year's tree planting
Planting native trees to the hillside at Tai Mo Shan is an on-going project to restore our native forest. This year, 104 staff and volunteers planted 340 seedlings of 40 native tree species. The aim of this experiment is to find out suitable species and methodology for the reforestation of montane forest in Hong Kong, and to enhance the species diversity at tree planting site.

Group photo
Each planted seedling was labelled and protected from the wind and wild animals by a tree protector. A large coconut mat for each tree acts as mulch to retain water and prevents grass from out-competing the young tree. We also added a mixture of biochar and compost, made at KFBG, to enrich the depleted soil.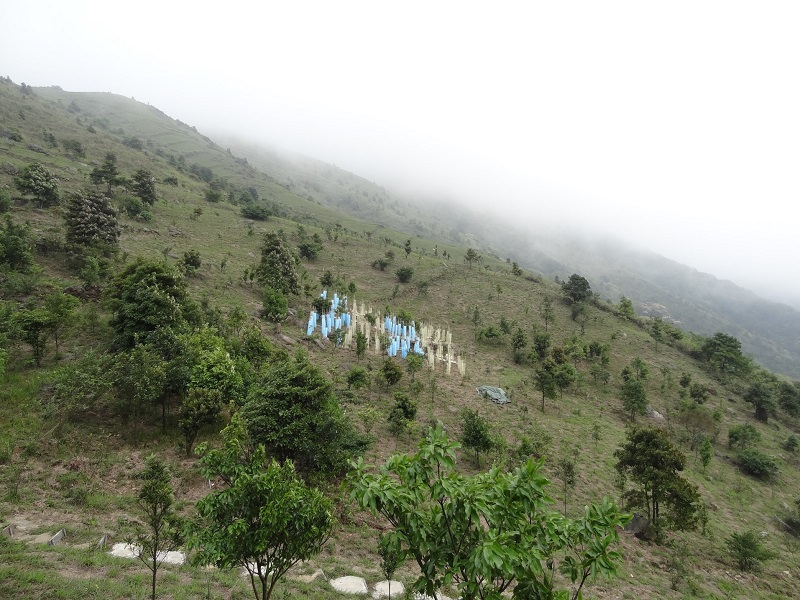 The tree planting site in 2013. The Tai Mo Shan hillside was still rather barren at that time. Remnants of earlier, less successful tree planting efforts could be seen.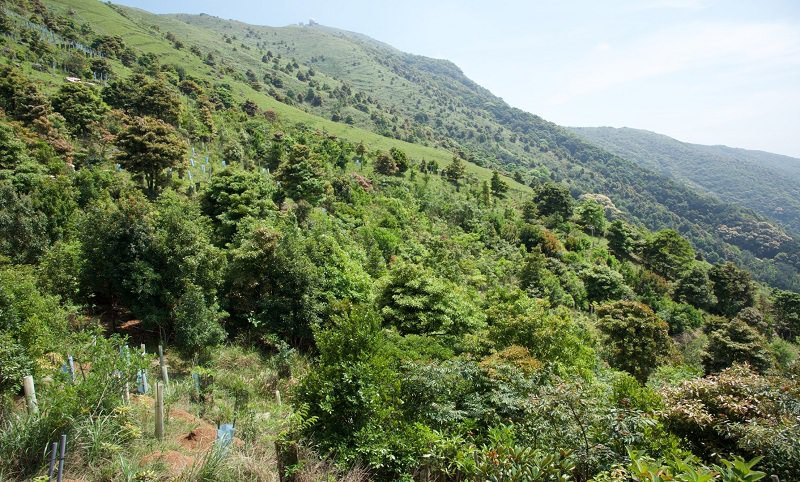 The tree planting site in 2017. We can see that the Tai Mo Shan hillside is becoming covered with a large diversity of tree species now. This year we filled in some gaps that had been left open as control plots for our research, and have now served their control purpose. Already some wild animals inhabit this very young forest, and in places the trees have grown so well that the canopy has closed.