Pangolins are on the Brink of Extinction
1 August 2014 |
A Better World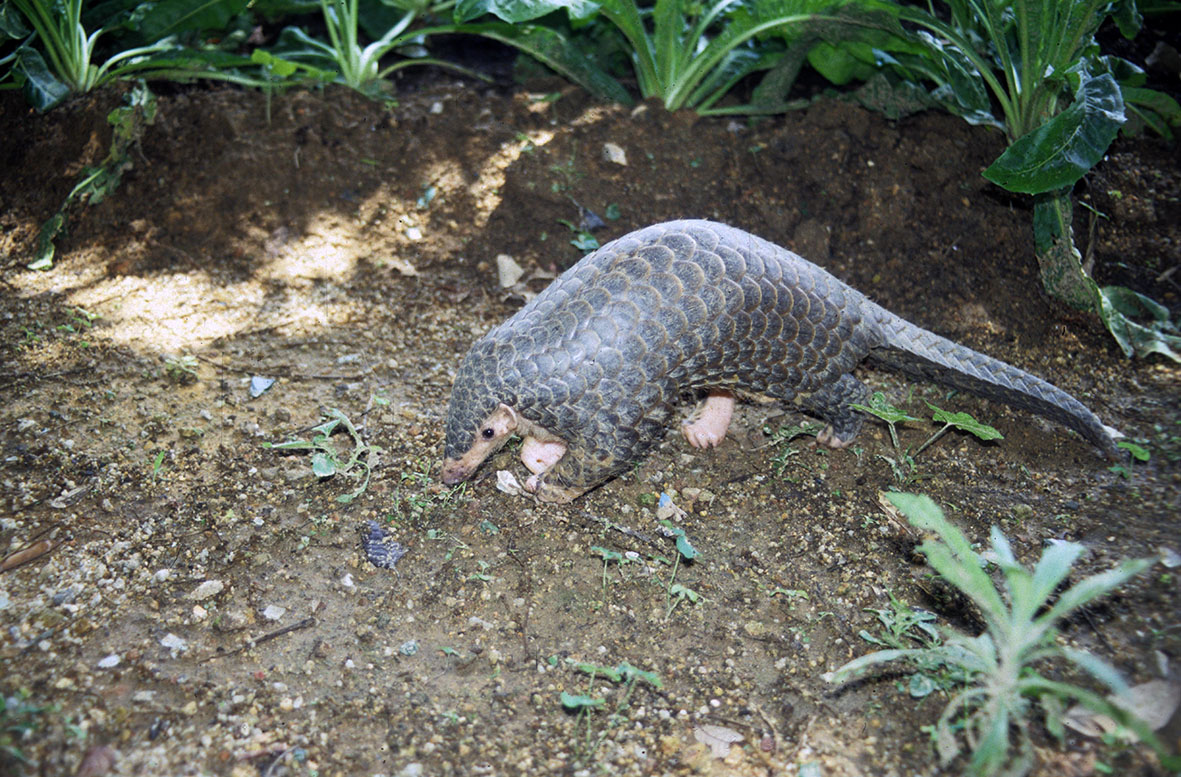 Chinese pangolin (Manis pentadactyla)
The IUCN Species Survival Commission (SSC) Pangolin Specialist Group, which is hosted by the Zoological Society of London (ZSL), warns that pangolins are now the most illegally traded mammal in the world. In 2013, The Chinese Pangolin is being upgraded from Endangered (EN) to Critically Endangered (CR) in the IUCN Red Data list, all eight species are now threatened with extinction (for details please see Table 1). The illegal trade in pangolin species has reached an epic scale, with the Chinese and Sunda pangolins now classified as Critically Endangered. As the populations of the four Asian pangolin species plummet, traders are now looking to Africa to meet the growing demand.
| | | |
| --- | --- | --- |
| Species | Current status | New status |
| Chinese pangolin | (EN) | (CR) |
| Sunda pangolin | (EN) | (CR) |
| Indian pangolin | (NT) | (EN) |
| Philippine pangolin | (NT) | (EN) |
| African White-bellied/Tree pangolin | (NT) | (VU) |
| Giant Ground pangolin | (NT) | (VU) |
| Temminck's Ground pangolin | (LC) | (VU) |
| African Black-bellied/Long-tailed pangolin | (LC) | (VU) |
Table 1: IUCN Red List Status
Over the last decade or so trade has involved c.200,000 pangolins, which on the basis of confiscations representing 10-20% of actual illegal trade, it is believed trade in the last decade it could have involved over one million pangolins.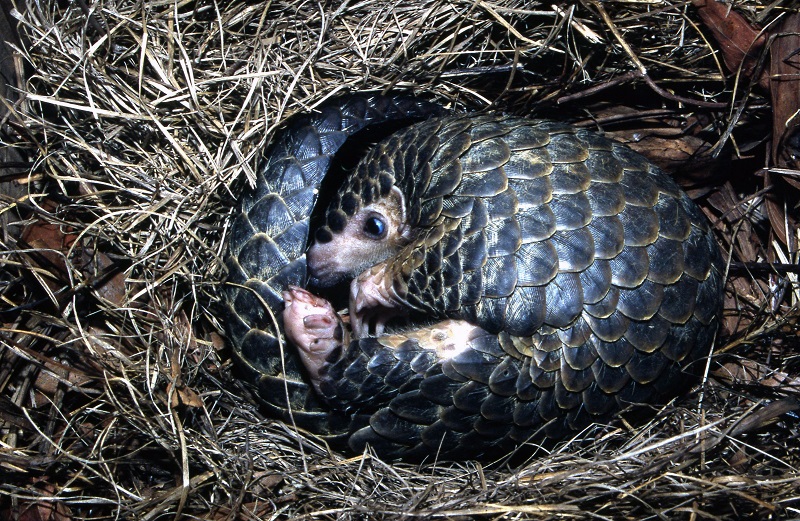 In traditional Chinese medicine, pangolin scales are believed to treat a wide variety of conditions including psoriasis and poor circulation. (Photo credit: Gary Ades)
Major recent seizures include: 1.4 tonnes of African pangolin scales seized in Vietnam in July 2014, and which were trafficked from Sierra Leone, 3 tonnes of scales from Cameroon seized in Hong Kong earlier in 2014, and 6.2 tonnes of pangolins seized in Vietnam in August 2013 from Indonesia.
The new action plan 'Scaling up pangolin conservation' focuses on protecting pangolin strongholds in Asia and Africa, helping local communities move away from poaching, the strengthening of legislation, and most importantly, understanding and reducing consumer demand. Please view the action plan here.