【Kadoorie Earth Programme】2022 Talk series by International Ecological Speakers│"Gaia and the Health of our Planet" with Stephan Harding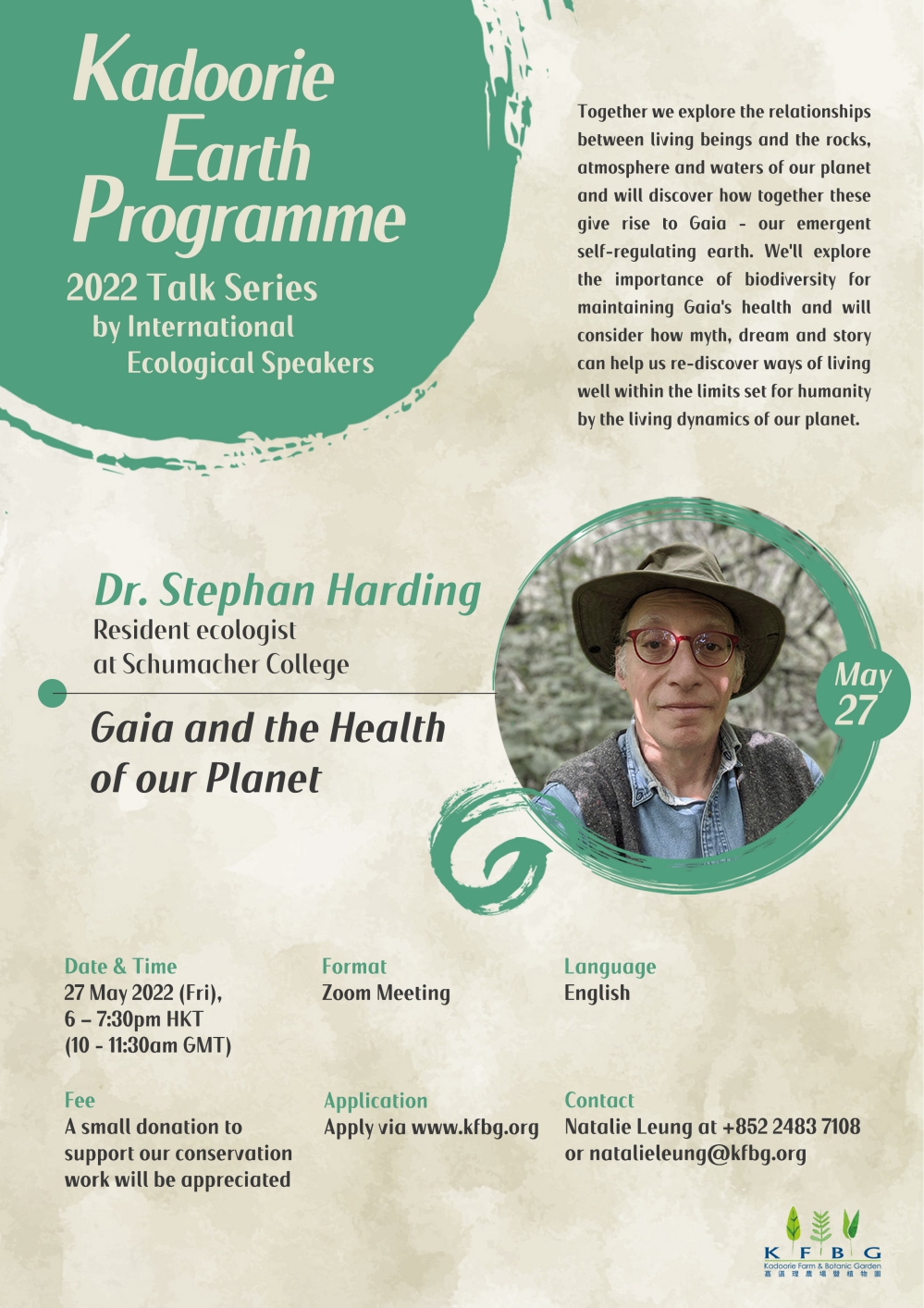 Introduction
We invite you to explore the relationships between living beings and the rocks, atmosphere and waters of our planet, and to discover how together these give rise to Gaia - our emergent self-regulating earth. We will explore the importance of biodiversity for maintaining Gaia's health and consider how myths, dreams and stories can help us re-discover ways of living well within the limits set for humanity by the living dynamics of our planet.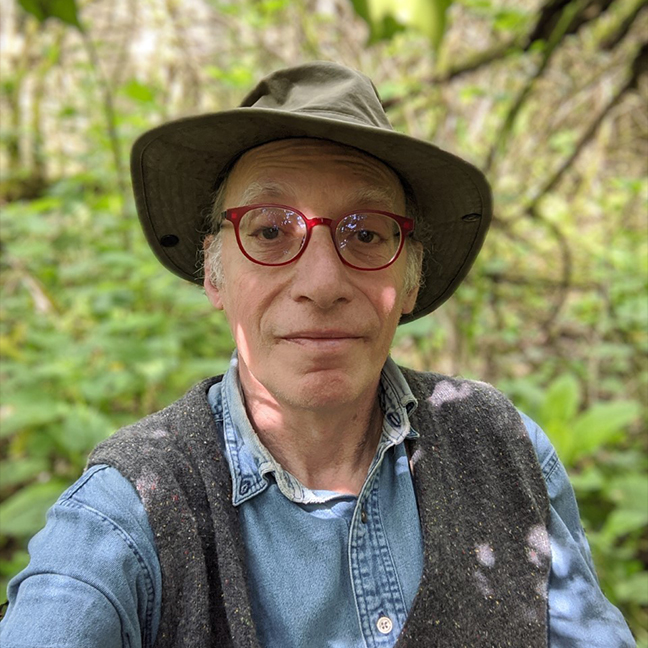 Speaker
Stephan is one of the founding members of Schumacher College, an international centre of transformative education for sustainable living, in Devon - United Kingdom. He coordinated and lectured on the masters in Holistic Science for nearly two decades, besides teaching many of the college's short courses. At Schumacher College Stephan has taught alongside many of the world's leading ecological thinkers and activists, including Arne Naess, the proponent of deep ecology and James Lovelock, proponent of Gaia Theory, as well as Fritjof Capra, Lynn Margulis, Brian Goodwin and Rupert Sheldrake. He is now the Deep Ecology Fellow at Schumacher College and is a teacher on several ecological educational projects internationally.
Language
English
Date and Time
27 May 2022 (Fri), from 6 - 7:30 pm HKT (10 - 11:30am GMT)
Format
Zoom Meeting
Fee
A small donation to support our conservation work will be appreciated
Application
Please click HERE for the online registration by 26 May 2022
Enquiry
Natalie Leung at +852 2483 7108 or natalieleung@kfbg.org
Note
Stephan Harding is a returning teacher and he will also be sharing his experience and insight on a longer journey - a two weeks online course to deepen our connection to Gaia. Click HERE if you want to know more about this course starting on June 21st.

You will receive the zoom link for the talk before the programme date.

Please download and install Zoom on your device beforehand.

In case of cancellation, you will be notified before the talk and a full refund will be arranged.
More about Kadoorie Earth Programme
​​Kadoorie Earth Programme (KEP) is an initiative being co-created by KFBG and its network of collaborators and volunteers. By integrating the various strands of KFBG's nature conservation, sustainable living and holistic education programmes, it provides life-transforming learning experiences that reconnect people with themselves, each other and the rest of nature and enable them to cultivate resilience in the face of global challenges.
Be part of this unfolding initiative by joining our series of upcoming talks by world-renowned ecological speakers. Click HERE and save the dates to get inspired on how we can shift to an ecologically centred worldview, with care and reverence for the Earth.