Forest Immersion Walk at Dusk (Individual Application)
Nature / Objectives
Forest Immersion Walk is also known as Forest Therapy or Forest Bathing. In this journey, you will spend quiet time soaking in the beauty of the dusk. It is time to reconnect with yourself and Mother Nature under the light of the setting sun. With a series of Forest Invitations, you will awaken your senses, walk mindfully through the forest and move deeper into the state of presence and connection to nature.
We invite you to join this unique 3.5 hour journey to be with us and nature, allow your mind, heart, and body to relax and just be. Let our guides open the door for you and invite the forest to be the therapist who supports and heals you; embrace the company and heartfelt sharing from one and other, enjoy organic snacks together in the tranquil natural surroundings.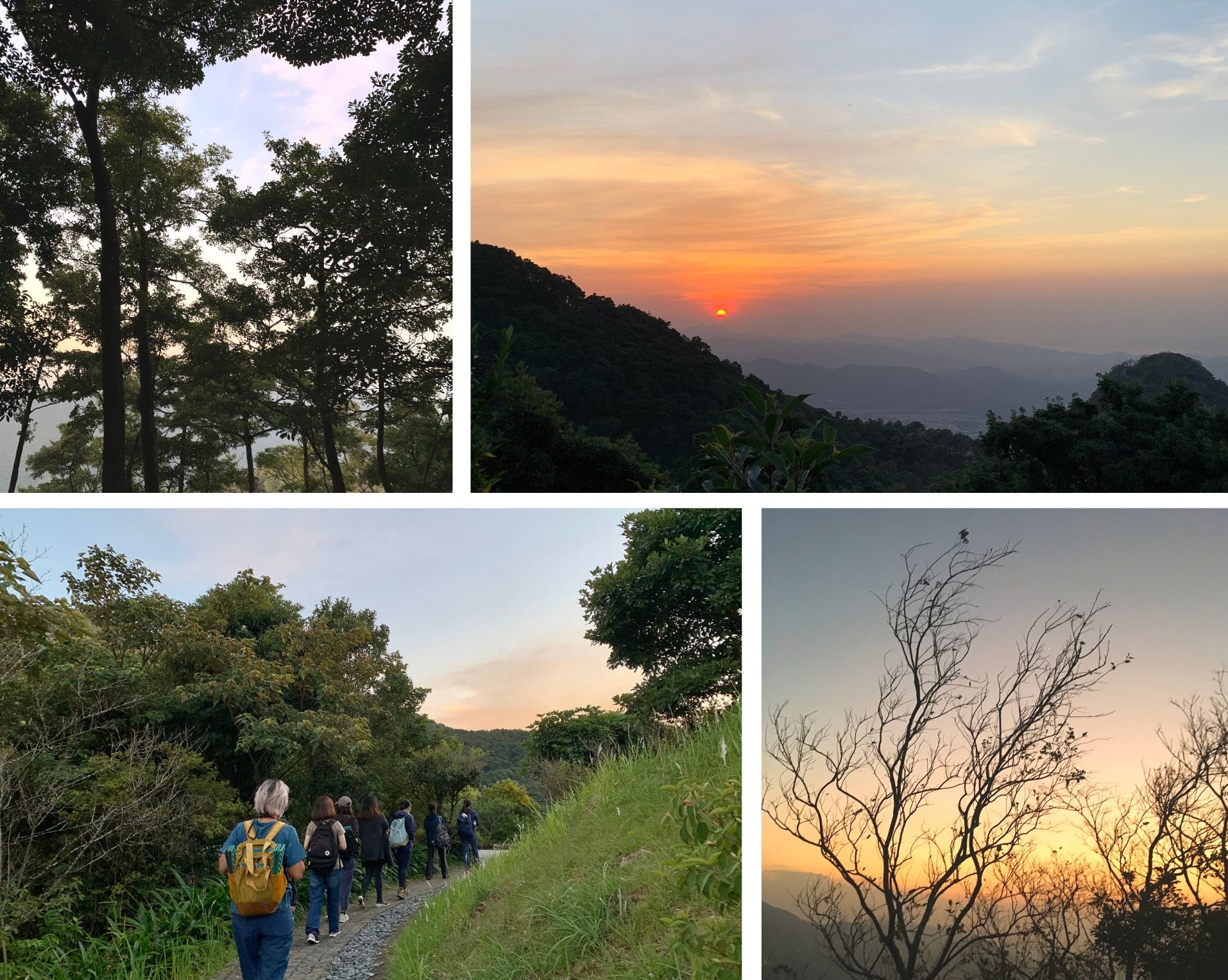 Programme Contents
The walk follows a series of invitations. Invitations are not exercises to accomplish, but more like stages in the flow of an improvisational dance, with the forest as your partner.
Pleasure of present: An invitation to open up your senses for the upcoming journey

Forest invitations: Several invitations to immerse yourself into the forest

Tea ceremony: Give gratitude to the forest

Sharing: Throughout the journey there would be time for group sharing
Date
Walk 1: 2 Feb 2023 (Thursday);
Walk 2: 11 Feb 2022 (Saturday)
Time
4:30 - 8:00pm
Venue
Kadoorie Farm and Botanic Garden
Language
Cantonese
Capacity
22 people per walk
Audience
Aged 18 years old or above
Fee
HKD 450 per person per walk
(Including admission fee, programme fee, organic snacks, internal shuttle bus fee to upper area and one way return shuttle bus service from KFBG to Tai Po Market/ Kowloon Tong MTR Station)
Instructors:
Natalie Leung (KFBG Senior Education Officer, Certified Guide by Association of Nature and Forest Therapy Association)
Eliz Leung (Certified Guide by Association of Nature and Forest Therapy Association)
Enquiry
Holly Ho, Education Department at 2483 7111 or email to holly.ho@kfbg.org
(Office hours: Mon-Fri, 0900-1700)
Related Links