Visit and Explore - Group Visit
Group Guided Tours
KFBG provides a Guided Tour service to registered school, tertiary institutions and universities, government departments, charity and corporate organisations. Bookings must be made in advance please. With beautiful gardens and forest, and educational displays featuring biodiversity, native wildlife conservation, organic farming and sustainable living KFBG is a unique place, offering wide-ranging educational opportunities.
Note: Weekend Guided Tours are available for on-site application, please click here for details.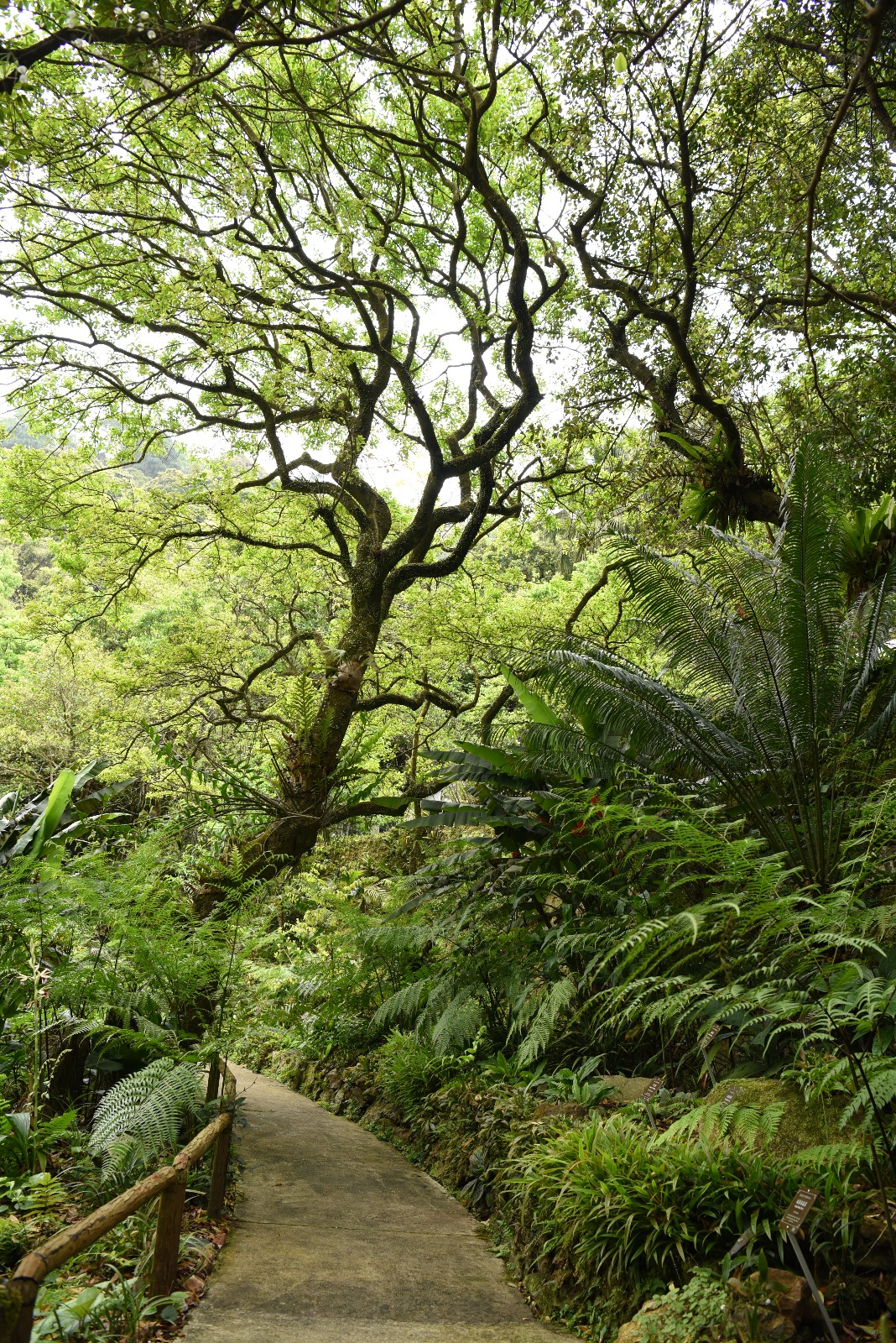 Online Nature Experience ‧ "Virtual Guided Tour"
Due to the volatile situation of the pandemic, you may not be able to join the tours at KFBG as usual. So, we have specially prepared a series of videos, which let you 'visit' KFBG's various attractions from the comfort of your home.'
Please click here to visit, and we look forward to seeing you at KFBG soon.
---
1. Objectives
Experience the wonders of nature with the help of a guide to highlight things of interest and beauty. Enjoy hands-on activities.
We encourage a life-long passion for nature, conservation and ecology by nurturing an appreciation of the natural world. All tours are led by our trained environmental interpreters who are staff-members and volunteers.
2. Content
Part 1
Eco-Tour
Part 2

Experiential Activity (Optional)

Animal Keeper Talk (Mondays & Thursdays)
Sensory Walk and Pot Planting (Wednesdays)
Origami Workshop (Fridays)
3. Target Group / No. of Participants
Registered schools, tertiary institutions & Universities, Government Departments, and charity & business organisations.
15 - 40 participants (teachers/leaders inclusive)
A minimum ratio of 1:12 adults to students / young persons is required.
4. Date / Time
Monday - Friday /
Morning session 0930 hours - 12:00 hours
Afternoon session 1400 hours - 1630 hours
(approximately 2.5 hours per session)
Guided tour services are not available on Saturday, Sunday or public holidays.
5. Venue
Kadoorie Farm and Botanic Garden
6. Application / Enquiry
We are now accepting applications of Guided Tour for the period on or before 30 June 2021 only. Applications of Guided Tour for the second half of 2021 will be opened in late-April 2021.
Please fill in the online application form and refer to the KFBG Group Visit Programme Information Sheet. For quick processing of your application, please submit the completed application form online at least 4 weeks before the date of your visit. For enquiries, please contact our Education Department at (852) 2483 7200 or education@kfbg.org
7. Notes
Each school / visiting group is to be accompanied by a minimum of one person 18 years of age or over, who shall be responsible for ensuring appropriate behaviour by all members of the group.
The guided tour fee is HK$55 per adult, HK$20 per child aged 5 to 11, HK$5 per child aged below 5, senior citizen aged 60 and above and registered disabled individuals and groups.

The charge for whole-day schools, registered charities and government groups is HK$20 per person for guided tour service (copies of relevant documents must be submitted for verification at the time of application).
Sun Garden Cafe serves vegetarian food, snacks and drinks at KFBG. If you are coming to visit KFBG as a large group, we recommend that you place your orders for food and drink at least 1 week in advance of your visit. For details, please check out Cafe Menu and Food Ordering Form.