Little Fish Journey - A Mindful Experience in Nature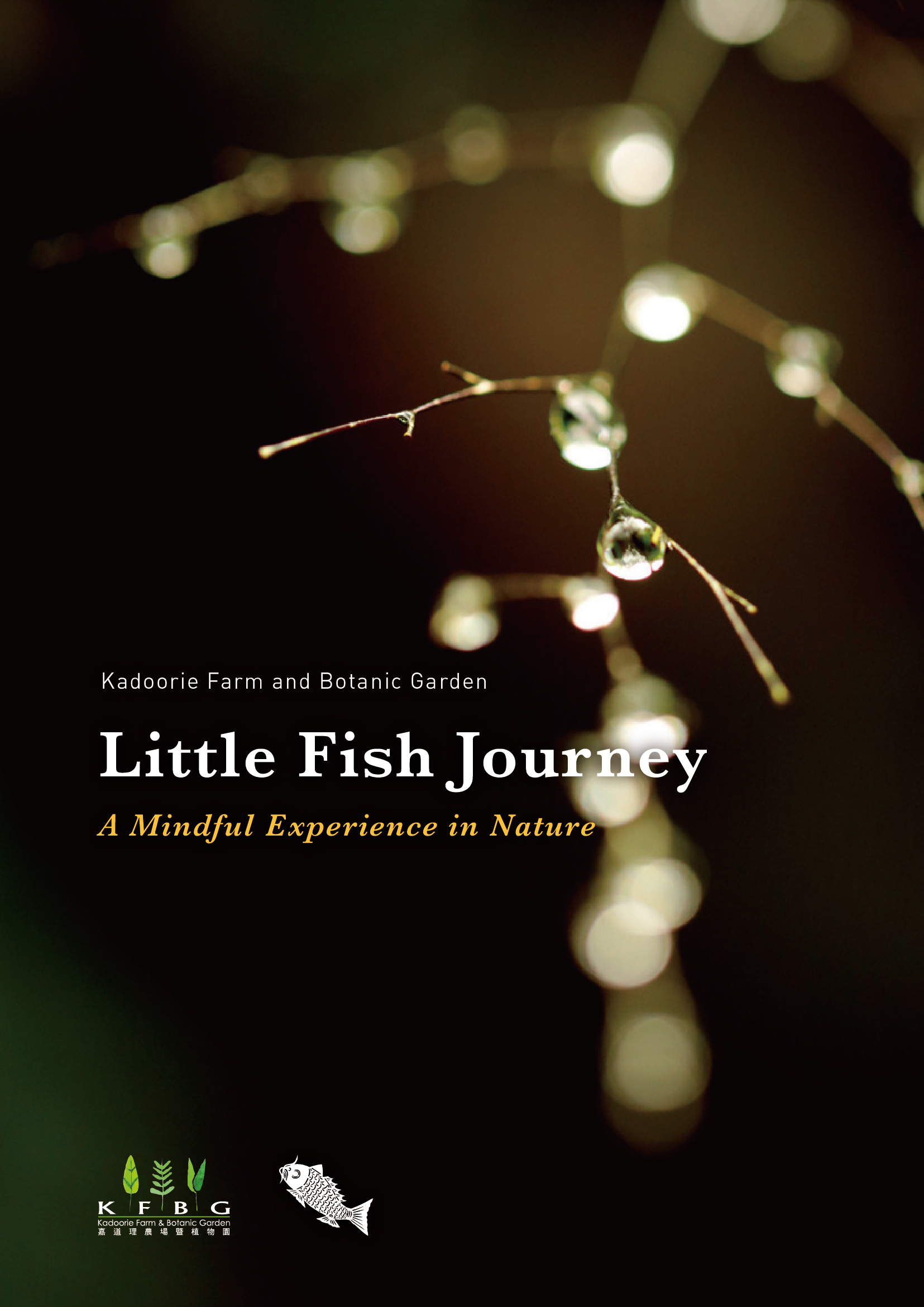 Immerse yourself in the mountains, listen to the story of "Little Fish", appreciate the beauty of sound and rhythm, and feel the joy of being present.
This journey combines the Little Fish story, written by the Chairman of Kadoorie Farm and Botanic Garden, Andrew McAulay, with the musical arrangement of singing bowl artist, Tsang Man Tung.
Arriving at the peak of Kwun Yum Shan at sunset, bask in the wonder of a singing bowl performance and bathe your heart in nature.
Participants will walk from the lower area of KFBG (altitude: 180 metres) up to the summit of Kwun Yum Shan (altitude: 552 metres). It will take about 90 minutes of slow walking to arrive at the summit.
Feedbacks from previous participants
"It is a journey for me to take care myself and release my negative energy from within. I feel physically and mentally satisfied."
"I can understand myself better when I am at peace, and I am able to discover things which were being ignored for long with my senses."
Click here to download the leaflet
1. Facilitators:
Tsang Man Tung and Allpamama
2. Target group
- Aged 18 years and above.
- All participants are requested to respect other participants by maintaining silence throughout the journey.
- This workshop is probably not suitable for people who have heart problems, high blood pressure or knee problems, as there is some mild exertion involved with walking uphill.
3. Date / Time
2022 Jan 27 (Thurs), from 12pm to 6pm
4. Venue
Kadoorie Farm and Botanic Garden
5. Language
English
6. Fee
HKD600 per person (including admission fee, programme fee and a one-way shuttle bus service from Kwun Yum Shan to Tai Po Market and Kowloon Tong MTR station after the journey)
*Membership discount is not applicable to this workshop
7. Application / Enquiry
Please click here to apply online on or before 2022 Jan 20.
For enquiries, please contact Ms. Natalie Leung at 2483 7108 or natalieleung@kfbg.org
8. Note
KFBG will not refund the payment once confirmed unless it is cancelled due to inclement weather condition
About the Kadoorie Earth Programme
Kadoorie Earth Programme (KEP) is a new initiative that is being co-created by KFBG and its network of collaborators and volunteers. By integrating the various strands of KFBG's nature conservation, sustainable living and holistic education programmes, it provides life-transforming learning experiences that reconnect people with themselves, each other and the rest of nature and enables them to cultivate resilience in the face of climate change, economic uncertainty and other related challenges. Facilitated by leading educators, KEP guides participants to experience a paradigm shift, to let go of the same way of thinking that created the problems1 and open their hearts to new ways of knowing and acting. We invite you to be part of this unfolding initiative, to make a difference together in this world.
1 "We cannot solve our problems with the same thinking we used to create them." Albert Einstein