Woodland Ecology Field Study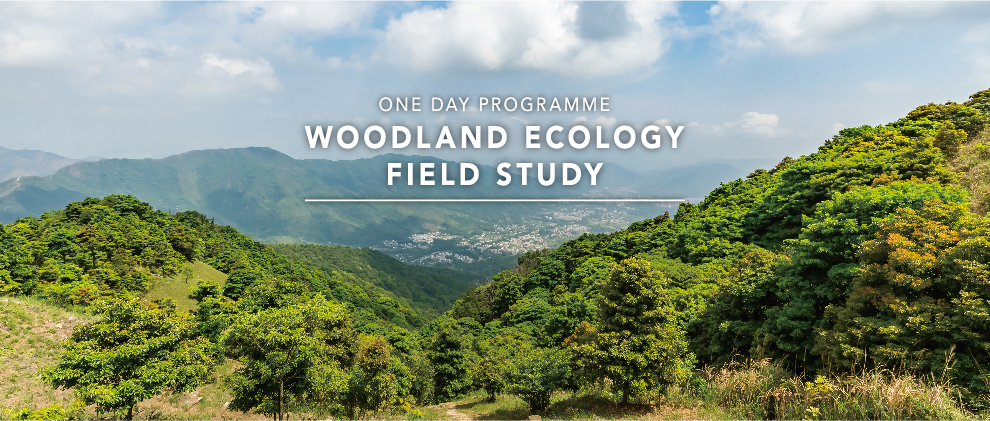 Introduction:
Forests are important in the ecosystem. They filter fresh water, supply oxygen, provide habitats for wildlife and even regulate climate. They are also vital to our livelihood, food, health and energy resources. However, due to human activities, Hong Kong has lost most of its forests over the last few centuries.
To enrich the forests in Hong Kong, Kadoorie Farm and Botanic Garden (KFBG) has been running an ecological restoration programme to gather knowledge about the survival of native tree species at Tai Mo Shan. The One-day 'Woodland Ecology Field Study' Programme guides students through visit, field work and reflection to learn more about the significance of reforestation.
Programme Content:
Learn about local deforestation history, reforestation history and KFBG's habitat restoration programme
Discover various ways of seed dispersals, characteristics of native and exotic trees, and their respective ecological impacts
Carry out tree survey at two plots of the Tree Planting Site, on the northern slope of Tai Mo Shan, allowing students to gain first-hand experiences in conducting field studies
Gather the data and trains students' analytic skills through data comparison, analysis and discussion
Investigate how the biotic, environmental and human factors affect the growth rate of the seedlings and progress of reforestation
Reflect on our relationship with the forests and learn about the importance of reforestation
Date:
Monday to Friday (except Public Holidays)

Time:
0930-1615 (1-hour lunch break)

Venue:
Kadoorie Farm and Botanic Garden

Target Audience:
Secondary school students, Form 4 or above (Related subjects: Geography, Biology, Combined Science, Citizenship and Social Development)

No. of Participants:
15-22 people (There must be at least one teacher/leader)

Instructor:
Lam Lau (ISA Certified Arborist and KFBG Education Officer)
Marco Lo (KFBG Education Officer)

Language:
Cantonese

Fee:
$400/person (20% off for registered schools and charity organisations)

Application:
Please click here for online registration.

Enquiry:
Miss Lam Lau at 2483 7197 or winglam@kfbg.org
Related Links
Nature Education Programmes: Become animal detectives and explore the mysteries of wild animals. Use different senses to discover the beauty of plants. Learn about the significance of forest, trees and even soils through field visits, experiments, and woodwork, to reconnect with nature.
Educational Resources: 'Teaching Packs' include nature scavenger hunt, animal game cards, and a series of nature invitations. 'Infographics' illustrate both commonly seen and protected species in KFBG.
Group Guided Tours: Led by trained environmental interpreters, the content includes experiential and hands-on activities. We encourage a passion for nature, conservation and ecology by nurturing an appreciation of the natural world.