Zentangle in Nature ‧ Online Workshop (Group Application)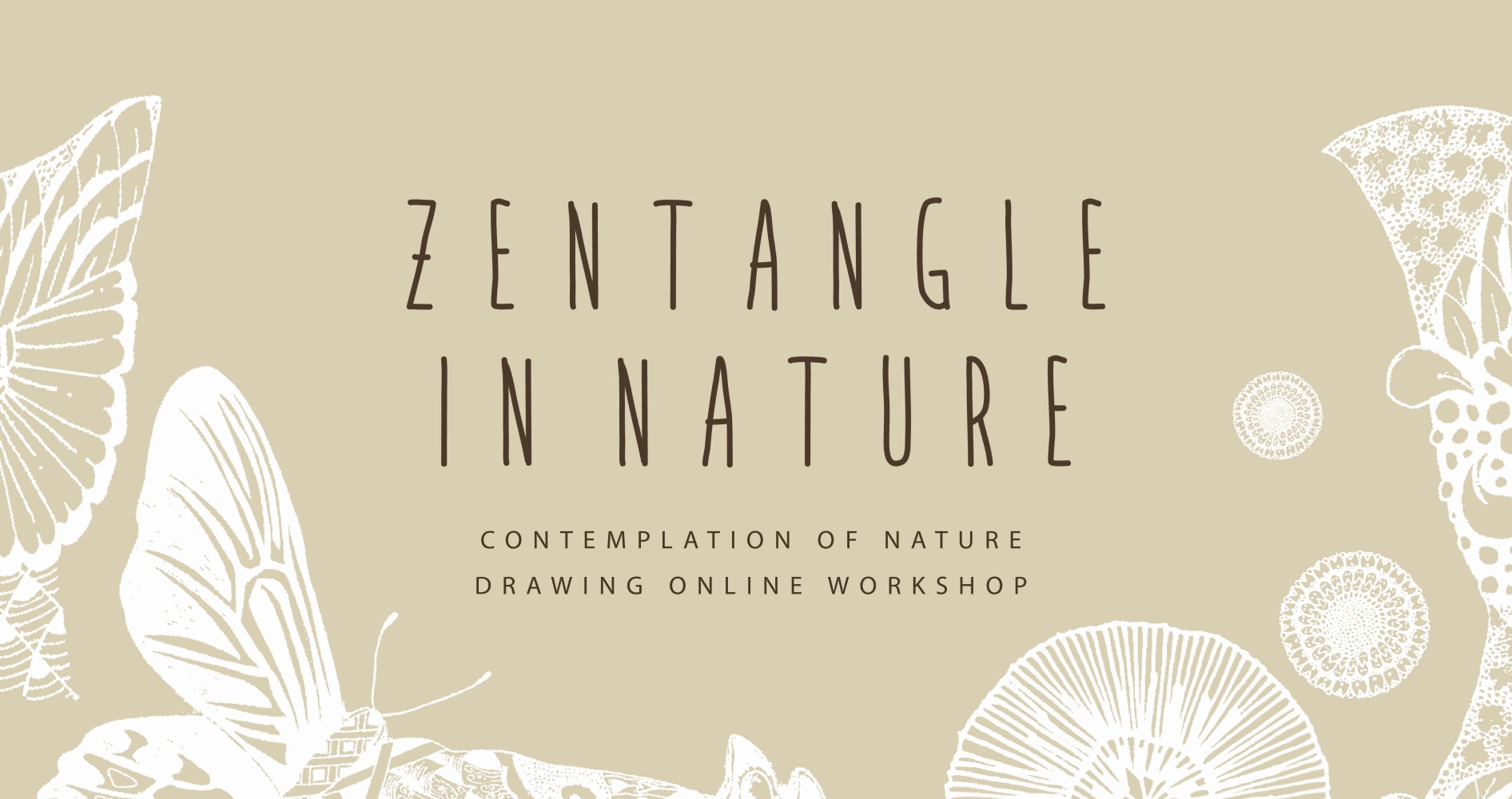 This 1.5-hour activity is designed to help participants connect with nature through the art form of 'Zentangle'.
Zentangle is not just a way to draw but a way to meditate through art. Participants will reflect deeply and become absorbed in their actions as they make "one stroke at a time"®. The outcomes are as limitless as your imagination.
It is an easy-to-learn and fun way to create meaningful art through our own lines and pen strokes. Without any art background, anyone can enjoy the process and create beautiful graphics easily. This fun and relaxing approach is useful to help participants feel empowered and connected to nature, which they can use again and again.
Nature / Objective
Let our eyes take a rest, listen to the sounds of the nature elements… even if we are staying indoors. Inspiration is everywhere, sometimes you just need to slow down, see, and record them with mindful lines and strokes.
We invite you to take a break from the hustle and bustle of daily life and take part in our Zentangle online workshop. Participants will receive a package consisting of 2 paper tiles, 1 fine-liner and 1 blending stump. You will create a Zentangle artwork after the online session.
Content
- Connect with nature through the art of Zentangle
- Participate in contemplative practices
- Finding the trace of nature indoor
- Cultivate awareness of natural beauty and experience the stillness of life
Date & Time
Monday to Friday, starting time from 9:30 a.m. to 3:30 p.m.
Duration
1.5 hours
Target
Senior secondary school students & adults from all backgrounds
Fee
HKD180 each (Including instructor, Zentangle package and shipping fee)
HKD150 each for registered schools & charity organisations
Note: KFBG will not refund the payment once confirmed unless it is cancelled due to inclement weather conditions.
Language
Cantonese
Capacity
Max. 20 per class
Instructors
Natalie (KFBG Senior Education Officer and Certified Zentangle Teacher)
Alice (KFBG Art Education Officer and Certified Zentangle Teacher)
Suki (KFBG Assistant Education Officer and Certified Zentangle Teacher)
Application
Please submit the application form here.
Inquiries
Ms. Alice Lam at 2483 7276 or email alice.lam@kfbg.org