Sustainable Living and Farming - Featured Projects in mainland China
Eco Beekeeping
Conserving the Hainan Native Bees and Stingless Bees
The Kadoorie Conservation China department (KCC) promoted the concept of keeping native bee species to farmers around nature reserves in Hainan in hopes of encouraging them to preserve their community forests.
Native bee species include the Hainan Honey Bee (Apis cerana hainanensis), and two species of stingless bee (Trigona pagdeni and T. ventralis). The Hainan Honey Bee forms small colonies with lower honey production compared to other "commercial" bees like the Asian Honey Bee from the mainland and the exotic Western Honey Bee (Apis mellifera). The foraging range of Hainan Honey Bee is also far shorter than that of Western Honey Bee, and has a very high tendency to abscond. Despite these shortfalls, Hainan Honey Bee is the major pollinator of many native plants, including valuable herbs like the cardamom (Alpinia oxyphylla), therefore is important to the local ecosystem. As for stingless bees, their honey is known for its unique flavour and commands a higher price in the market than that produced by honeybees.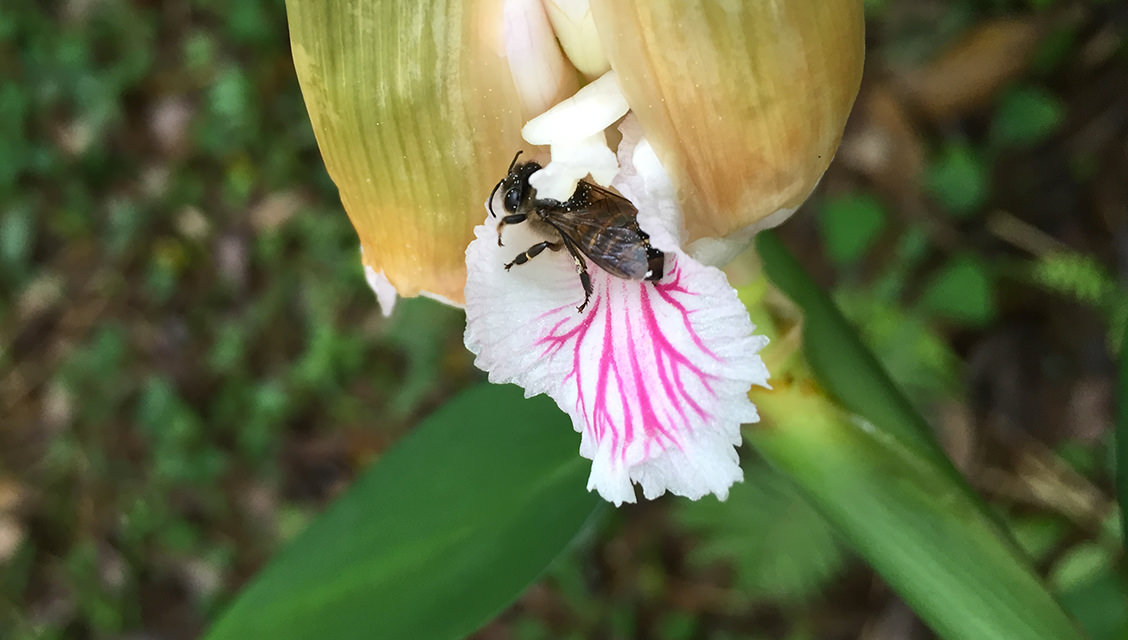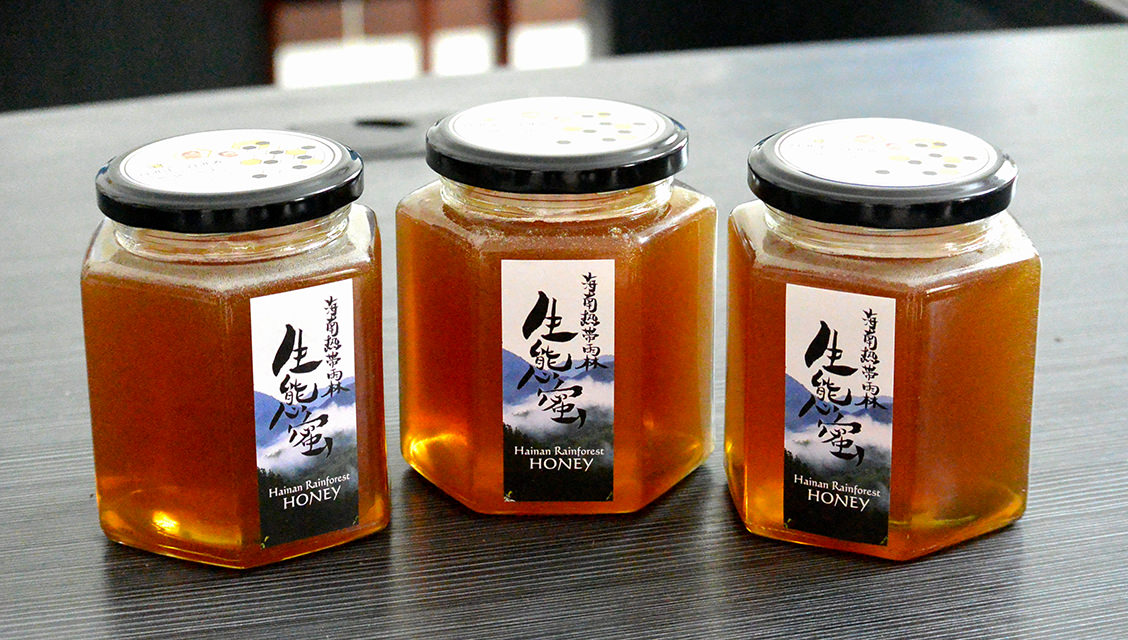 We designed the "pagoda type" and "vertical type" beehives to suit the natural behaviours of Hainan Honey Bee, and trained beekeepers to meet organic honey production standards. We also custom made a "two-chamber beehive" for stingless bees so that the brood is not disturbed during harvest, and we explored the production of honey wine as a value-added product. We also encouraged beekeepers to incorporate beehives into the rubber agroforestry system as these insects pollinate the cardamom and improve yield.