Sustainable Living and Farming - Featured Projects in mainland China
Rubber Agroforestry
From rubber monoculture to agroforestry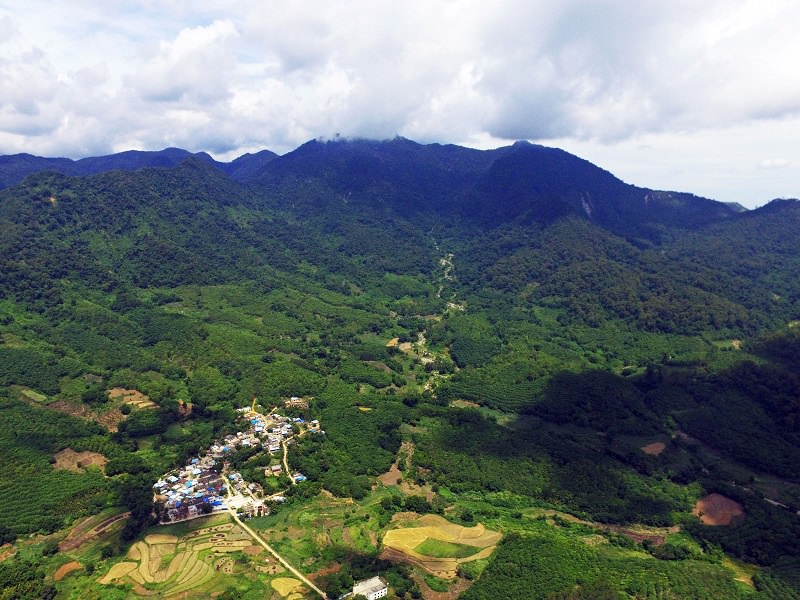 Together with partner nature reserves in Hainan, the Kadoorie Conservation China department (KCC) has been promoting analogue agroforestry to minimise environmental impacts while ensuring income sources for farmers.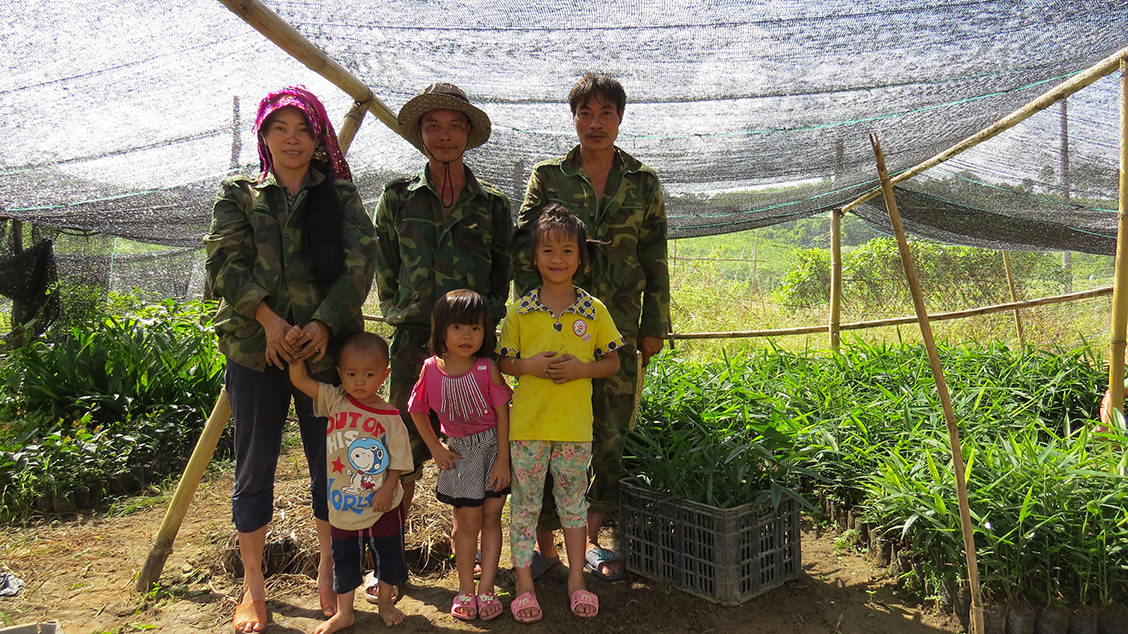 Under the analogue agroforestry system, the ecological and economic values of monoculture rubber plantation are enhanced by planting native shade-tolerant herbs with economic value such as bitter cardamom (Alpinia oxyphylla) and dumpling leaf (Phrynium hainanense) under existing rubber fields, and mixing it with high value native trees like rosewood (Dalbergia odorifera) and agarwood (Aquilaria sinensis). To further enhance the system, beehives of the native Hainan Honey Bee (Apis cerana hainanensis) and stingless bees (Trigona pagdeni and T. ventralis) that pollinate many native plants are put into the mix.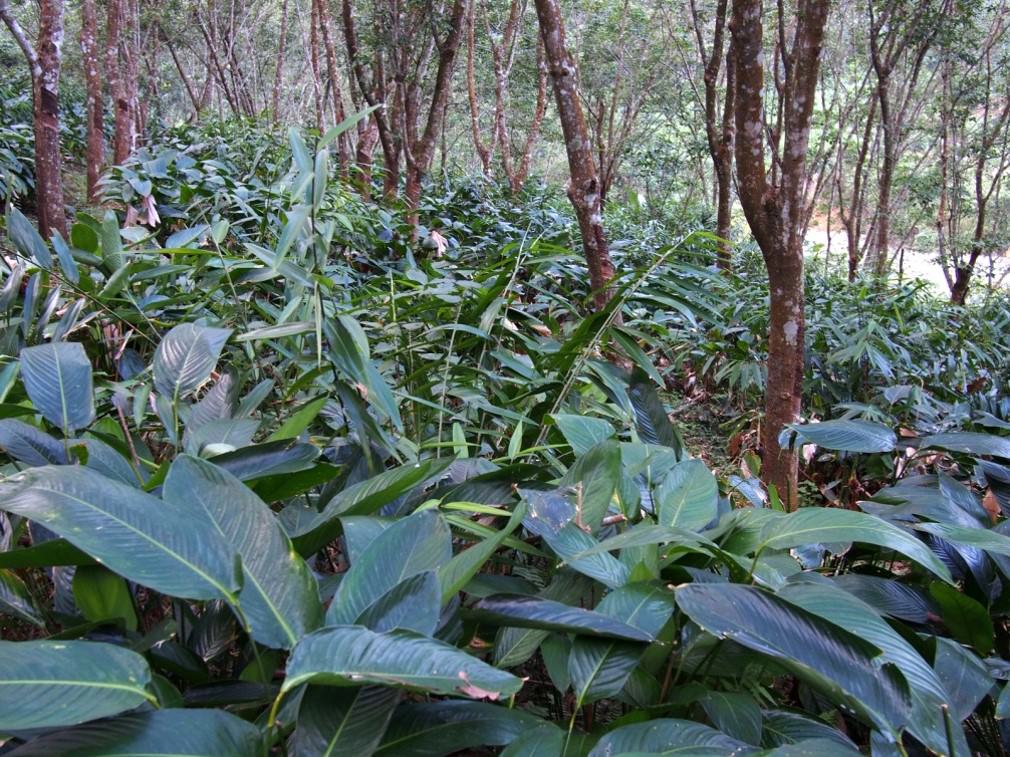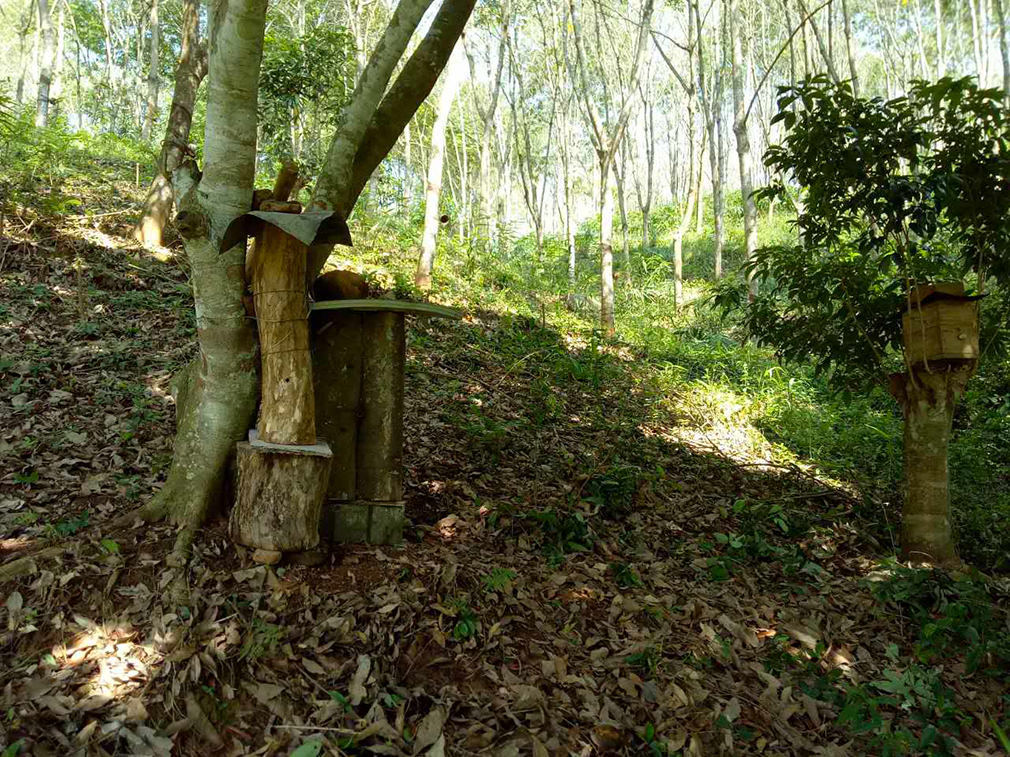 The diversified crops do not only increase farmers' income, but also improves plantation biodiversity, soil fertility and moisture retention, prevents soil erosion, and deters the use of chemicals. This model is adopted in more than 10,000 hectares of land in Hainan and is one of the most environmentally friendly rubber production models in South East Asia where most rubber is produced.