Botanic Garden and Nature Reserve - Caring For Our Hillside
Release of Rescued/Rehabilitated Animals on the Hillside
Our Wild Animal Rescue Centre operation follows the IUCN (International Union for the Conservation of Nature) guidelines regarding the return of rehabilitated animals to the wild. Only native animals that are of known local origin and free of clinical disease are considered for release. Before release, a final assessment is conducted to confirm that the animal is both physically and mentally fit for life in the wild. An appropriate release site is carefully chosen according to the needs of the individual animal. For example, waterfowl will be released at a suitable wetland site. For some animals, the KFBG hillside is an excellent option due to the abundance of plants and wildlife and low levels of human disturbance. We therefore do some of our releases on-site, for example the black kite and leopard cat cases below.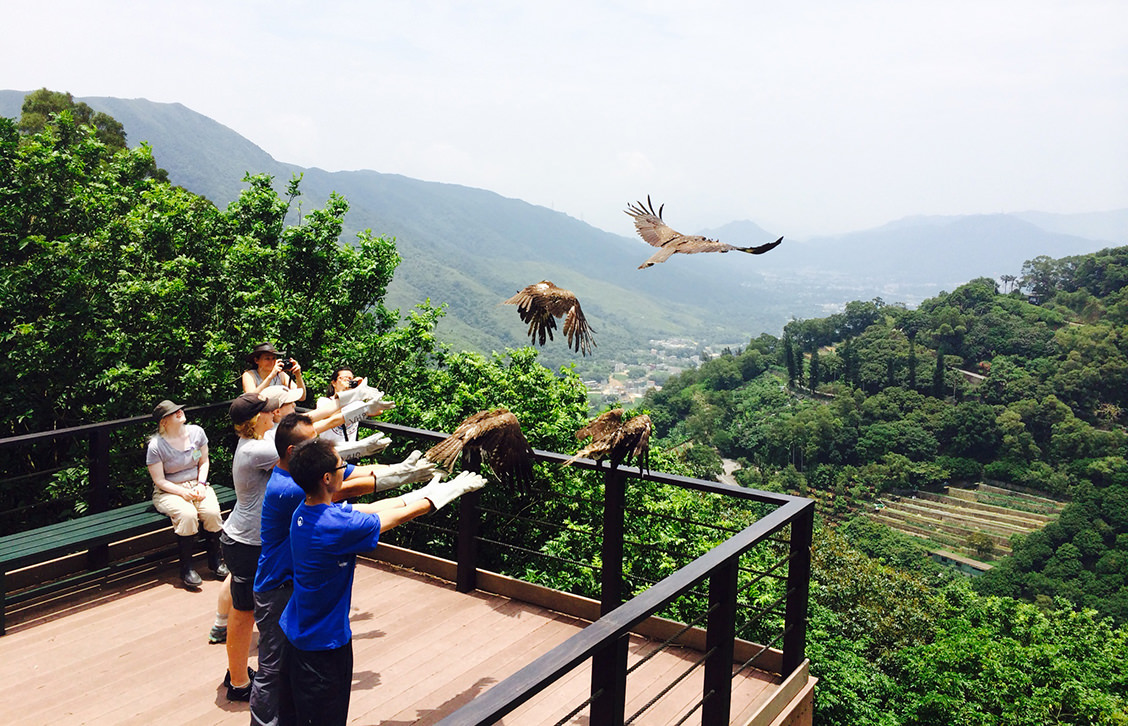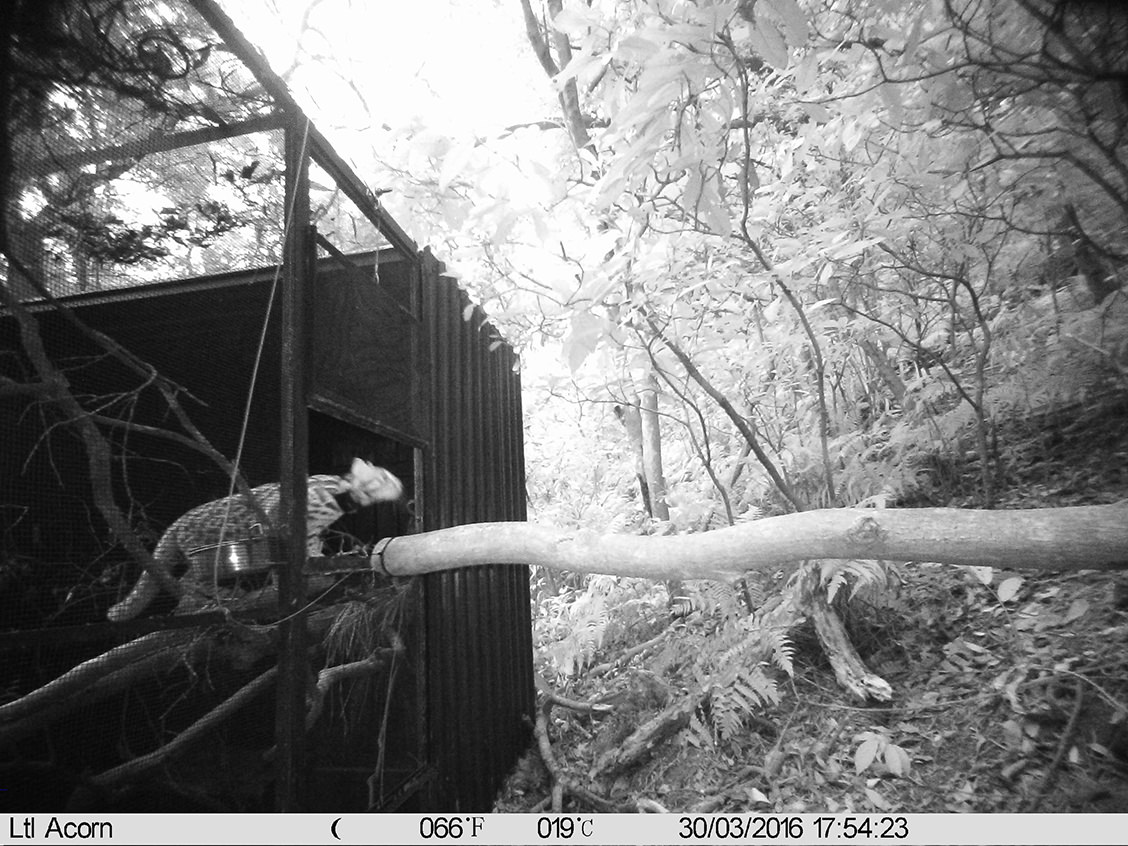 On 14 January 2016, the Rescue Centre received a juvenile female leopard Cat from the SPCA. On arrival, it was a little underweight. It was temporarily retained at the Rescue Centre for rehabilitation. We observed her behaviour and physical fitness for almost 2 months to make sure she was suitable for wild release.
AFCD staff were interested in radio tracking the post-release movements of the leopard cat. She was fitted with a transmitter collar and moved to a soft release cage on the hillside on 30 March. An infra-red camera was set up to record the time when she left the cage. She exited the cage at 5:54 pm on the same day. The next morning, radio signals from the collar were received from the western side of KFBG.