About Us - Departments
Flora Conservation Department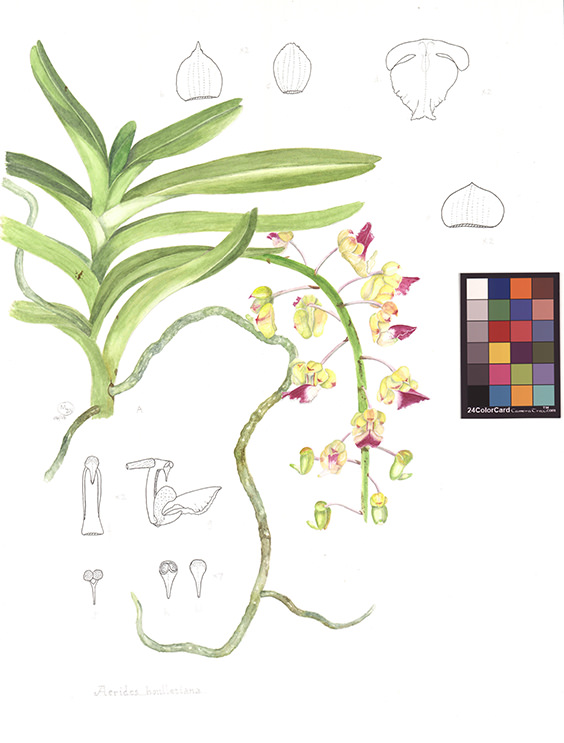 To the untrained eye, distinguishing different plant species may seem an impossible task – understanding plant diversity requires careful observation. And as any artist will tell you, drawing a subject demands an appreciation for proportions, structure and composition.
Botanical art is a traditional approach to plant taxonomy that is far from just an exercise in aesthetics. Botanical artists have to learn the ins and outs of their subjects in order to commit them to the page in exquisite – and breath-takingly accurate – detail. The finished plate will be a perfect representation of a plant's size, anatomy and colour. Some botanical artists even notice important taxonomic details overlooked by botanists!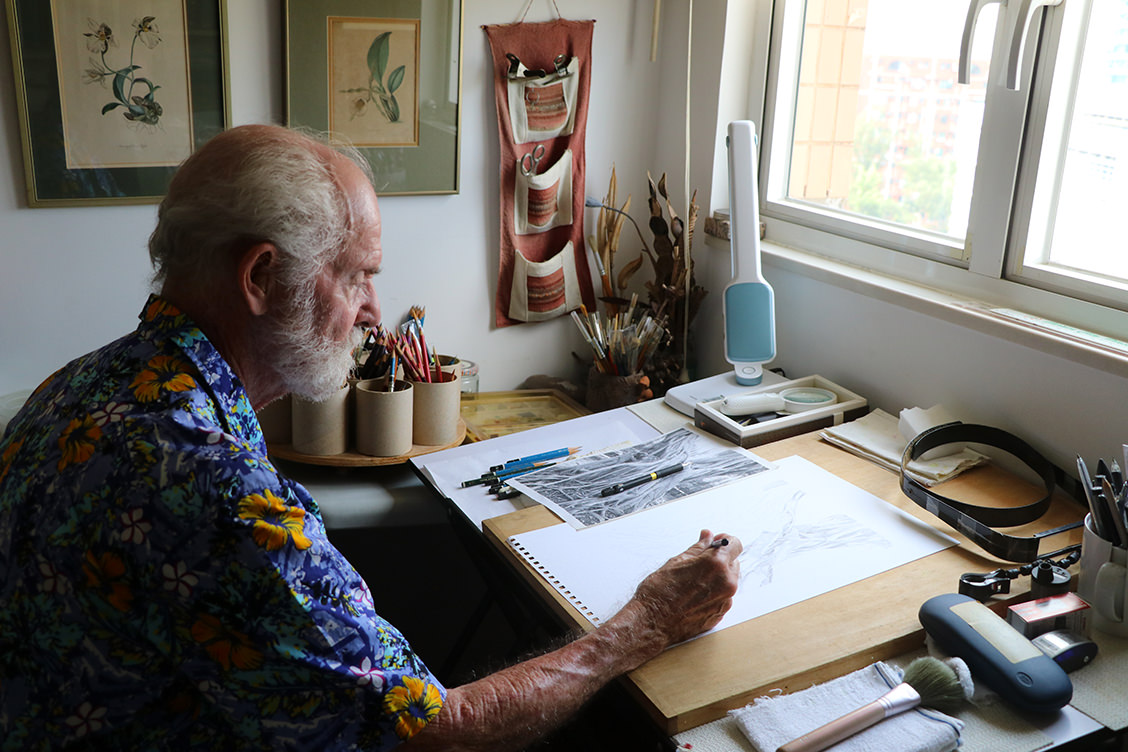 Our botanical artist-in-residence is Mark Isaac-Williams, who first worked at KFBG as a horticulturalist in the 1970s. This gave him a grounding in the science of taxonomy and an appreciation for the beauty of orchids, among other plants. He now applies his eye for detail by transcribing the diversity of our living collections onto paper in watercolour and pencil. Mark's portfolio is curated and maintained in our herbarium, and his work is used by our botanists in reports and papers.