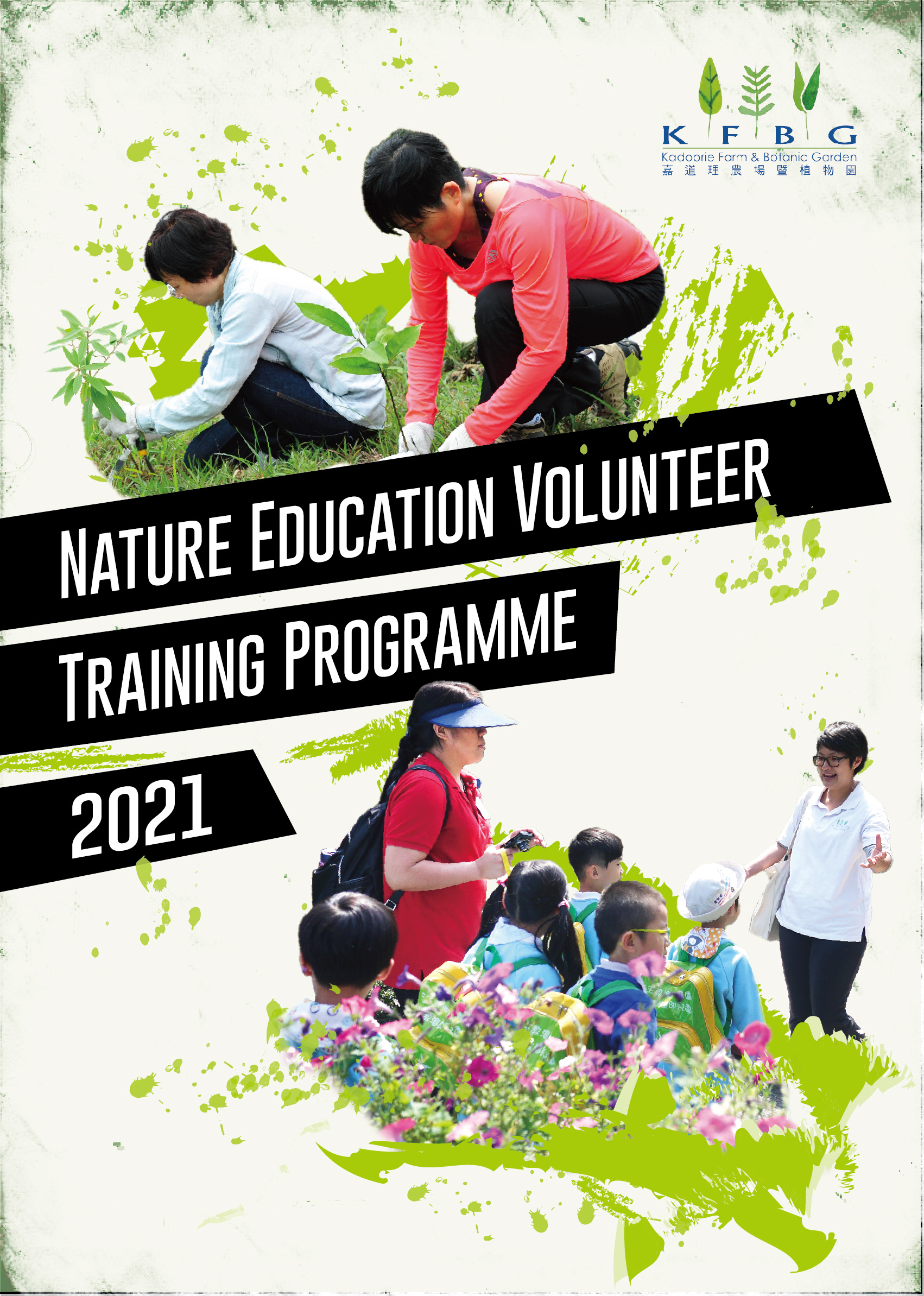 Objective
The goal of the Nature Education Volunteer Training Programme is to equip people who want to make contributions to environmental education at KFBG.
Overview
We provide a series of experiential activities and natural walks, developed by Kadoorie Farm and Botanic Garden (KFBG) education specialists. In this training programme, participants will gain environmental knowledge, and interpretation and facilitation skills. In addition, they will have the opportunity to participate in a wide range of mindfulness and art activities to increase well-being from a holistic perspective.
Content
Introduction to:
KFBG Education Programmes
Fauna and Flora Conservation Programmes
Environmental Interpretation and Facilitation Skills
Environmental Art Activities
Mindfulness Programmes and Practices
On-going Training Sessions
Target Group
People who are…
Aged 18 to 63 (retired citizens, working people and students are welcome)
Nature lovers
Willing to commit as a volunteer for various education programmes
Able to work in an outdoor environment
Able to present and communicate clearly and in an engaging way
Able to speak fluent Cantonese and basic English
Able to attend all six-day training
Received 2 doses of COVID-19 vaccine in order to secure the health of other participants
Training Dates (Wednesdays 0900 – 1700)
10, 17, 24 November 2021
1, 8, 15 December 2021
Commitment
Applicants must commit to complete at least 60 hours voluntary service in 2022 to KFBG educational activities to help our fellow citizens. Many people do much more, over many years.
Deposit
It costs KFBG a lot to train volunteers. A deposit of HK$1,500 is required. The total amount will be refunded if the whole training course and committed volunteer service are completed on or before 31 December 2022.
Application
The enrolment period of Nature Education Volunteer Programme 2021 has ended on 20 October 2021. Please sign up for Friends of KFBG and obtain the latest news.
No. of Participants
20
Enquiry
2483 7107 Ms. Hung/ 2483 7284 Ms. Lau (Office hours: Mon - Fri, 0900 - 1700)
Remarks
Due to limited parking space, please take public transportation to KFBG.
For the safety reason, programme will be subjected to adverse weather and the latest COVID-19 situation. Please provide correct contact information when submitting application in order to receive update.