Conservation and Research - Fauna Conservation
Hornbills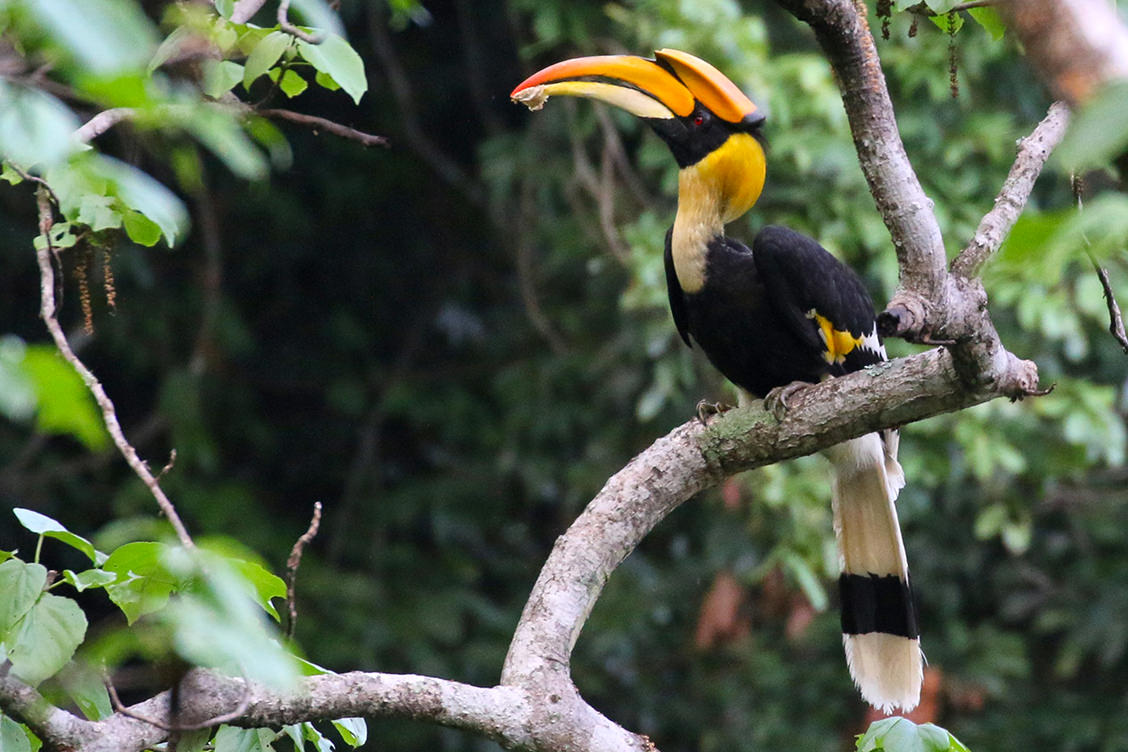 Great Hornbill
Scientific name: Buceros bicornis
Order: Bucerotiformes
Family: Bucerotidae
IUCN Red List: Vulnerable
CITES: Appendix I
State Key Protected Animal List of China: Class II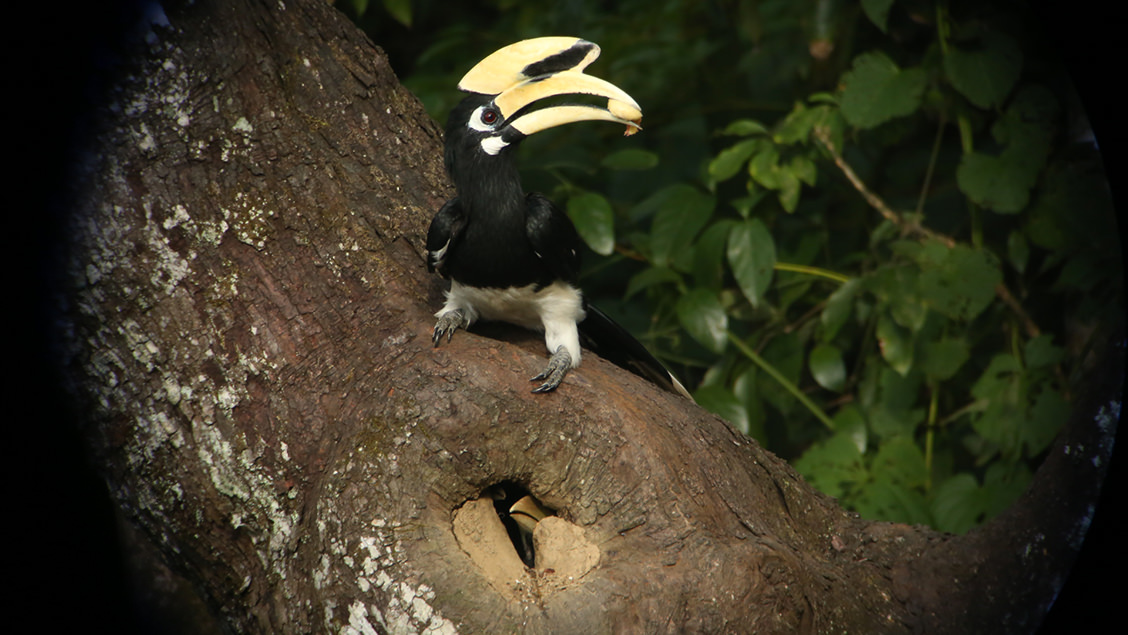 Oriental Pied Hornbill
Scientific name: Anthracoceros albirostris
Order: Bucerotiformes
Family: Bucerotidae
IUCN Red List: Least Concern
CITES: Appendix II
State Key Protected Animal List of China: Class II
Wreathed Hornbill
Scientific name: Rhyticeros undulatus
Order: Bucerotiformes
Family: Bucerotidae
IUCN Red List: Vulnerable
CITES: Appendix II
State Key Protected Animal List of China: Class II
---
Species profile
Hornbills are some of the largest birds and most important seed dispersers in Asian tropical forest and keystone species to maintain forest health. They nest almost exclusively in large tree cavities, thus are extremely vulnerable to forest destruction.
China is home to five hornbill species: Great Hornbill, Rufous-necked Hornbill, Wreathed Hornbill, Oriental Pied Hornbill, and Austen's Brown Hornbill. They used to be widespread across tropical forests of southwest Guangxi, south & southwest Yunnan and southeast Tibet.
Hunting and forest loss have greatly decimated the populations of all hornbill species in China and they only survive in a few remote forest tracts now.
Our conservation work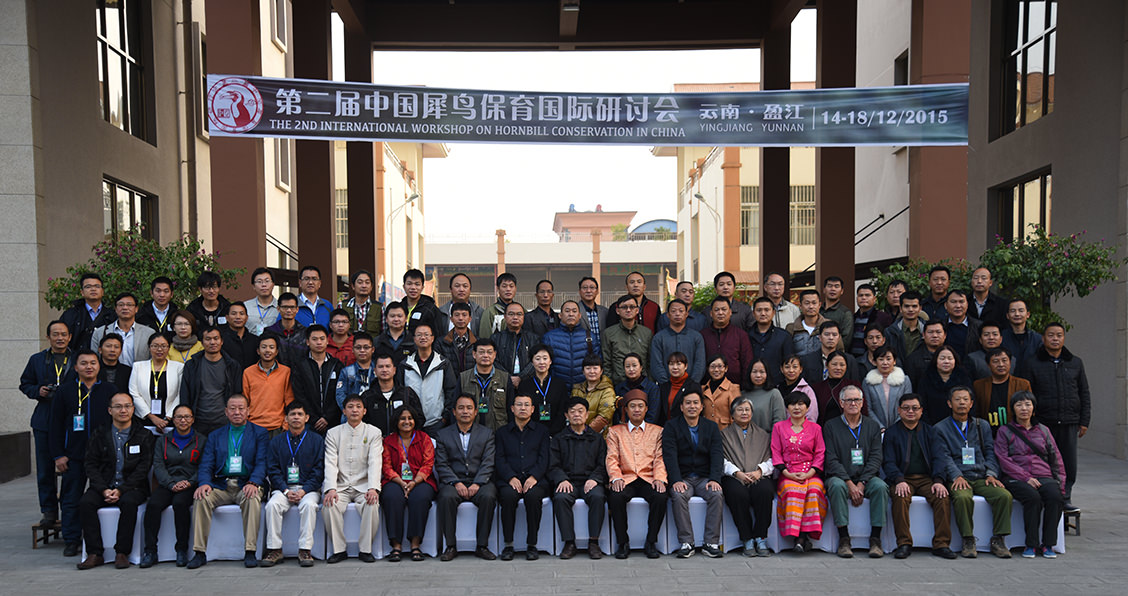 To save these majestic birds from extinction, the Kadoorie Conservation China Department (KCC) have been working in tandem with Guangxi Xidamingshan Provincial Nature Reserve and Yunnan Tongbiguan Provincial Nature Reserve since 2009. Our work includes monitoring the birds and their breeding sites, creating artificial nests and conducting outreach activities in the community.
KCC organised two international workshops on hornbill conservation in 2011 and 2015 respectively. Chinese and international experts shared their experience in hornbill conservation and research, and made conservation recommendations to relevant protected areas and government departments.
Related articles: